The Truth About Sean McVay's Famous Family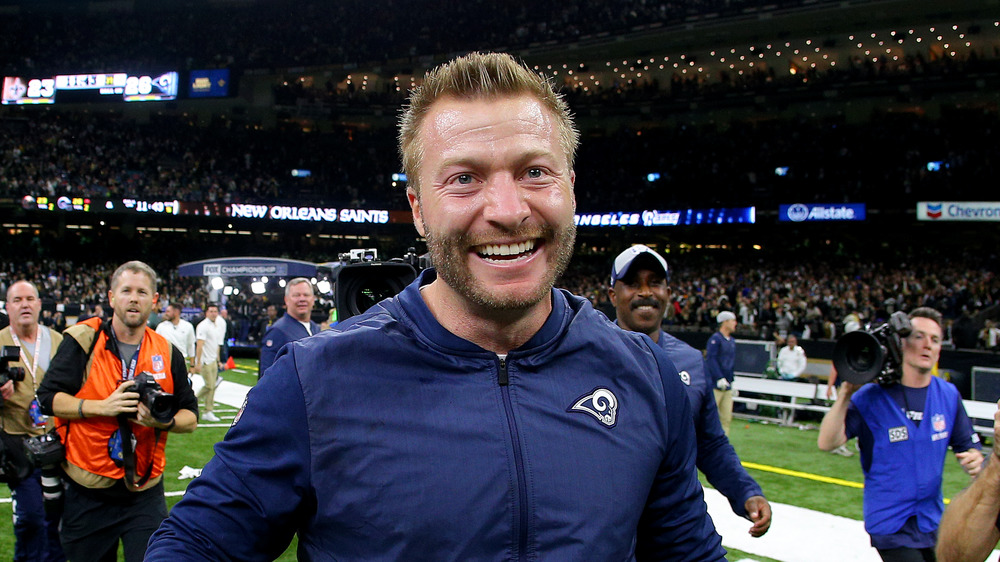 Jonathan Bachman/Getty Images
The Los Angeles Rams made history when they tapped 30-year-old Sean McVay to be the team's new head coach, making him the youngest NFL coach ever, as reported by NBC Los Angeles.
And while football fans were left to collectively pick their jaws up off of the ground after learning of the unprecedented pick, the budding coach's parents appeared to be equally surprised. "It's an incredible moment. It came fast," McVay's father, Tim McVay, gushed at a press conference in 2017, per NBC Los Angeles. "Your son is going to do a great job," the Rams vice president, Kevin Demoff, assured the proud papa. Meanwhile, everyone else in the room was left to notice the elephant in the room — even the new young coach's parents looked quite fresh-faced and youthful.
But perhaps more fascinating than McVay's young age is the football dynasty the rookie NFL coach hails from. Keep reading to learn about the familial football lineage McVay carries in his DNA. 
Sean McVay's grandpa is a pretty big deal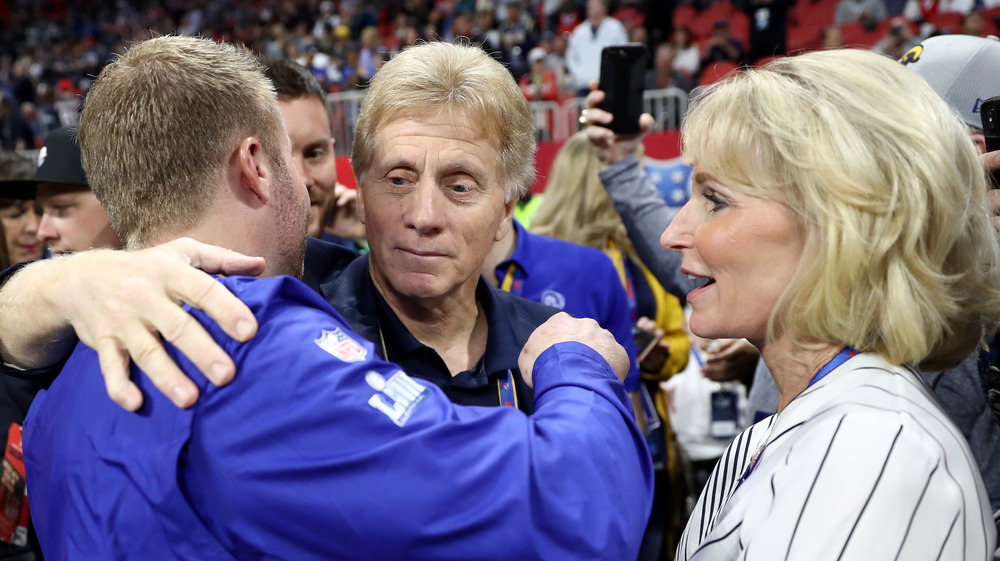 Jamie Squire/Getty Images
While many were quick to call out and criticize Sean McVay's obvious inexperience, others cited the football dynasty that he comes from as the reason the Rams organization may have hand-picked him for the head coach position. Could it be that McVay had been groomed for this role his entire life?
To understand McVay's football legacy, one must go back in time — all the way to his grandfather John McVay, who served as the head coach for the New York Giants from 1976 until 1978, per NBC Los Angeles. He then went on to complete a 21-year-long career with the San Francisco 49ers, serving in an administrative capacity. Pretty impressive, eh?
Throughout his grandfather's NFL career, a very young and impressionable Sean McVay had a front row seat to it all, even rubbing shoulders with football greats such as Joe Montana, Jerry Rice and Steve Young. "I was around Jeff Garcia and Terrell Owens. They were always so great to me. At the time I was so young, you don't realize what a unique and neat experience it was," McVay told Sports Illustrated in 2016 about growing up as the grandson of football royalty. And now it appears he may be carving out his very own dynasty!