The Real Reason Bruce Willis Was Asked To Leave A Store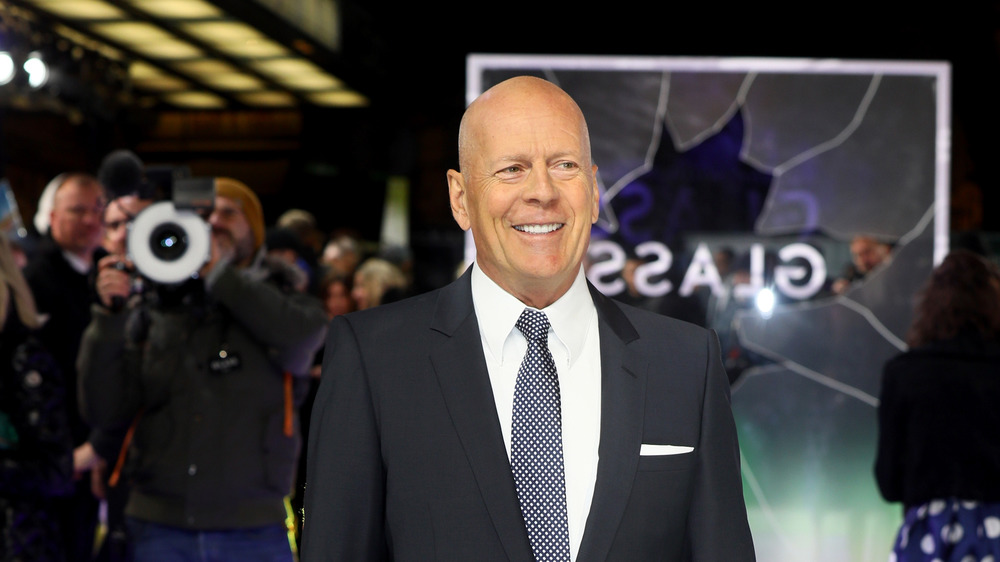 Tim P. Whitby/Getty Images
Bruce Willis was asked to leave a Rite Aid pharmacy in Los Angeles after he refused to wear his mask in January 2021. Patrons in the store reportedly became upset that the actor was not wearing one, and despite having a bandana around his neck that could have been pulled up, he left the store without purchasing his items (via Page Six).
After the news (and mask-less photos) made headlines, Willis cleared the air to People magazine. "It was an error in judgment," he told the outlet. "Be safe out there everyone and let's continue to mask up."
Prior to this incident, Willis appeared to take coronavirus precautions pretty seriously. For instance, he spent a few weeks in 2020 quarantining with his ex-wife Demi Moore and their three children — Scout, Rumer, and Tallulah — in Idaho, fueling rumors that his marriage to current wife Emma Hemming Willis was on the rocks.
However, that was not the case at all. Keep reading to learn more about the last time Willis made headlines during quarantine.
Bruce Willis' time quarantining with ex Demi Moore spurred speculation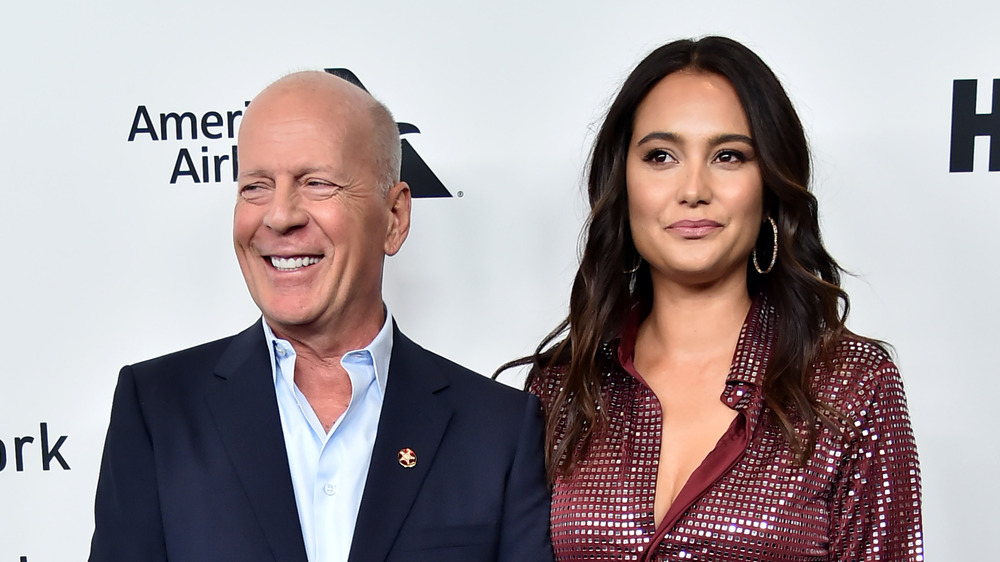 Theo Wargo/Getty Images
Bruce Willis' attention-grabbing quarantine with ex Demi Moore wasn't another "error in judgment." Instead, it was some good, old-fashioned family bonding. Their daughter Scout, who was in attendance, explained on the Dopey Podcast why Willis was there without wife Emily Hemming Willis and the pair's two young daughters, Mabel and Evelyn.
"My stepmom was supposed to come up here with my little sisters but my younger sister... at a park, had never gotten the talk about not f**king with hypothermic [sic] needles that she found so she actually tried to poke her shoe with it and poked her foot," Scout explained (via People). "So my stepmom had to be in LA waiting to get the results from taking her to the doctor so my dad came up here and then travel got crazy so my stepmom stayed in LA with my little sisters."
Willis tied the knot in 2009 following the end of his 13-year marriage to Moore. He told Candis magazine he couldn't be happier: "I'm in love with my wife and my kids. Friends come over, the kids come over when they can. We eat dinner. And I'm happy to play along with their momentum."
Hemming Willis eventually joined the family quarantining in Idaho with her two young daughters, too. For the record, Moore and Hemming Willis have a good relationship. A source told People, "Demi and Emma are very close. They have vacationed together many times in the past and get along great."