Inside Ryan Dorsey's Emotional Tribute To Naya Rivera On Her Birthday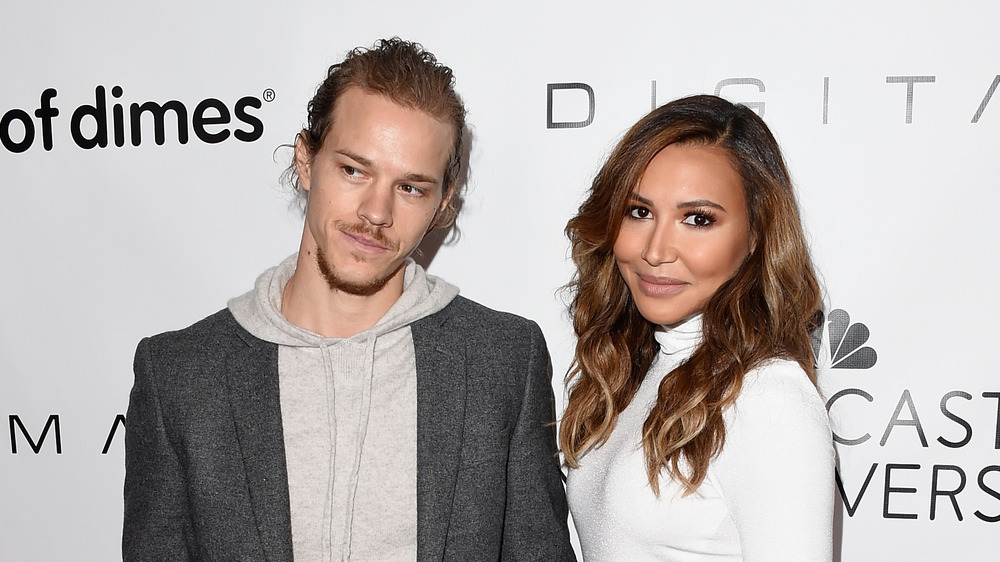 Jason Merritt/Getty Images
On the day that would've been her 34th birthday, late Glee alum Naya Rivera is being remembered by fans, friends, and family. Six months prior, in July 2020, Rivera died after accidentally drowning while boating with her son, Josey Dorsey, in Southern California's Lake Piru, per CBS News. Following the news of Rivera's tragic death, her beloved fans have regularly shared old pictures of the actress and personal stories of her impact on their lives, and celebrating the actress' birthday is no different. To celebrate, Rivera's loved ones are basking in the memory of her. The tribute catching everyone's attention, however, is from Rivera's ex-husband, Ryan Dorsey.
Dorsey took to Instagram in January 2021 to share a few touching words about the doting mother of his child. "Just as surreal as it is real that you're gone. If that makes sense, but none of this still makes any sense...34," the Station 19 actor captioned the black-and-white throwback family photo. "I could just hear you saying 'Ah, I'm old AF now!' Ha...Rest easy old lady..." If you haven't already started crying like we have, Dorsey's emotional tribute for Rivera goes beyond an Instagram post. Keep scrolling for all the details. 
Ryan Dorsey visited Naya Rivera's grave on her birthday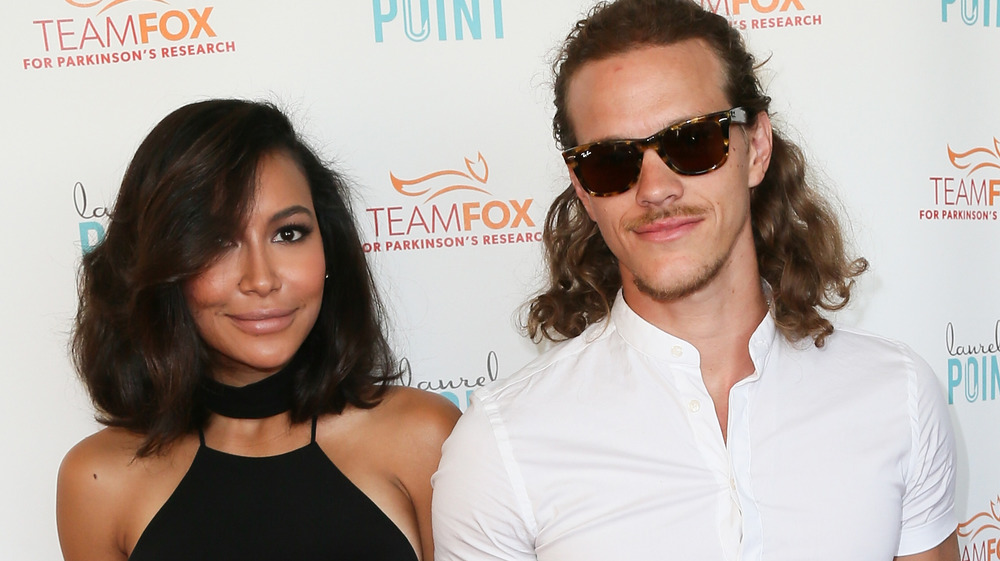 David Livingston/Getty Images
In addition to the sweet post about his late ex-wife, Ryan Dorsey paid a visit to Naya Rivera's grave in Los Angeles. Per Page Six, Dorsey was spotted at Forest Lawn Cemetery holding a small bouquet of sunflowers in one hand and seemingly wiping away tears with the other. Although Dorsey was wearing an incognito outfit, spectators still managed to catch the actor paying his respects.
Although Dorsey and Rivera officially split in 2018, per Us Weekly, the former has made a huge effort in taking legal action following the latter's death. In November 2020, Dorsey and Rivera's estate filed a wrongful death lawsuit on behalf of their son against Ventura County's Parks and Recreation Management and United Water Conservation District, per Page Six. The complaint alleges that Rivera's death was preventable, that the boat that Rivera and her son rented did not comply with the Coast Guard safety standards, and notes Lake Piru's deadly history. As of this writing, the lawsuit is still active.
In the meantime, Dorsey shares sweet photos of Josey on his Instagram account. In a December 2020 post, the Justified actor shared a photo of their son, Josey, standing atop a chair and seemingly admiring a Christmas tree. The caption reads, "AS HE GETS THE CHAIR, DRAGS IT TO THE TREE- 'I want to get up there so I can see him. Let me get a closer look.'" We continue to keep Naya Rivera's loved ones in our thoughts and prayers through this time.