Josh Allen: How Much Is The Buffalo Bills QB Worth?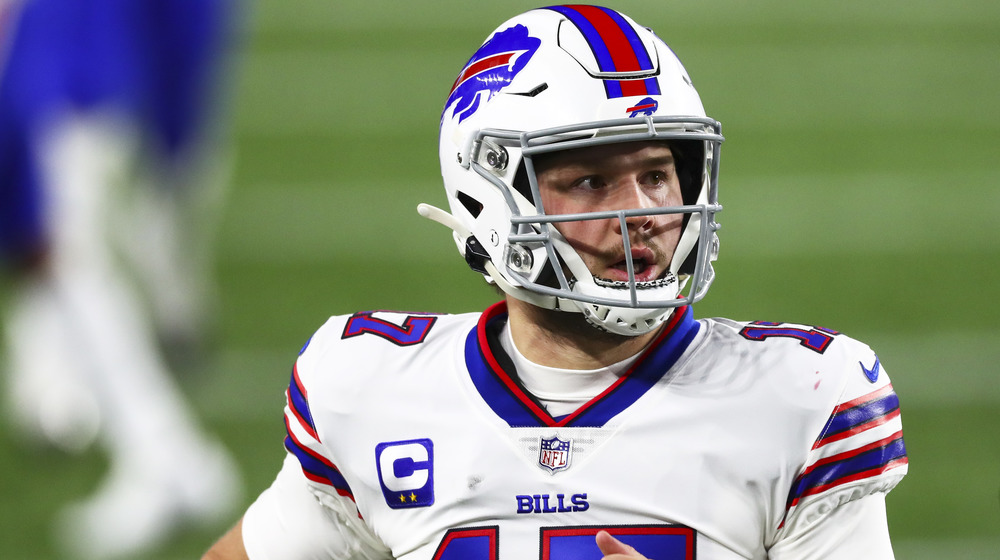 Adam Glanzman/Getty Images
With the Buffalo Bills being a strong contender for the 2021 Super Bowl, intrigue has grown about its players and exactly how much they are worth. Among those players is Buffalo Bills quarterback Josh Allen, who is rising up the ranks in the NFL, and could find his wealth rising with him if he continues to put in great performances on and off the field.
Allen signed with the Bills after coming in as the seventh overall draft pick in 2018. Before that, the 24-year-old played a year of junior college football before transferring to the University of Wyoming where he and his team won a division title, per SportsCasting. Allen's talent caught the eye of scouts and he was poised to earn big bucks even when he entered the NFL as a rookie. 
The Bills offered him a four-year contract worth $21.18 million, according to Spotrac, which sees Allen bringing in an annual salary of $5.3 million in addition to a $13.5 million signing bonus. Moreover, Allen will see his base salary rise per year with him earning $920,000 in 2021 with an additional roster bonus of $2.6 million. Keep scrolling to find out how much Allen is worth, and how he rakes in the cash off the field, too. 
Josh Allen has multiple endorsement deals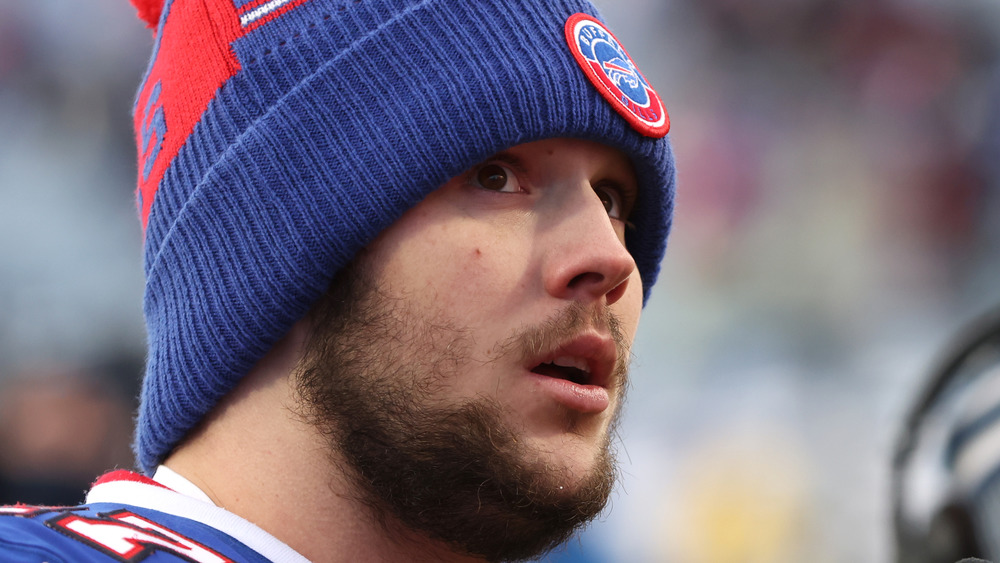 Timothy T Ludwig/Getty Images
Though it's unclear exactly how much Josh Allen is worth, Spotrac reports that he has already earned nearly $18 million in his first three seasons with the Buffalo Bills. On top of that, Allen is also earning money from endorsements and sponsorships. In 2019, Allen posted brand deals for Microsoft Surface tablets, Hyundai, and Michael Strahan's suit line with JC Penney on his social media accounts, per The Buffalo News. The outlet also reported that Allen was ranked #29 on the NFL Player's Association list of top 50 sales in merchandise and player products that year, which included Bills merchandise like bobbleheads, framed photos, and jerseys. 
In addition, Allen also scored a lucrative contract with Nike, which was a dream of his. "It was a dream of mine to be a Nike athlete, seeing commercials of Kobe (Bryant) and being a West Coast kid and seeing all the deals that he had with Nike and all the shoes that he released," Allen explained to The Buffalo News. "It didn't really matter who else made offers...I was going to go Nike."
For the California native, the business deals help secure financial stability for the future — a future where he hopes to start his own foundation for kids dealing with life-threatening illnesses. "I could start a foundation if I wanted to, but I think that's maybe a little further down the road," Allen told The Buffalo News. "I'd rather help and just move from behind the scenes and do as much as possible there."