What It's Like To Win On Cash Cab
Slaven Vlasic/Getty Images
Cash Cab is truly one of the most inventive — and enjoyable — game shows to ever air on American television. For those unfamiliar, the series follows a fairly simple premise: unsuspecting commuters and tourists hail a taxicab in New York City only to discover they have landed in the hot seat of a quiz show. As they travel through the streets of New York, they answer trivia questions for money, but with three wrong answers, they're out on the street — whether they've reached their destination or not.
While there are other aspects to the show (red light challenges, video bonuses), the game is pretty straightforward. Unlike other shows staged on a Hollywood set, the cab ride in Cash Cab is actually very real; Ben Bailey, the show's host, revealed in the 2008 book Cash Cab: A Collection of the Best Trivia from the Hit Discovery Channel Series that he actually had to go to taxi school and obtain a special license in order to cart unsuspecting participants all over Manhattan.
Of course, not all of these contestants can win. Bailey admitted that contestants "sometimes act weird when they get kicked out of the cab for getting too many questions wrong." But what happens when people actually win? Here's the scoop.
The cab ride is real, but the cash...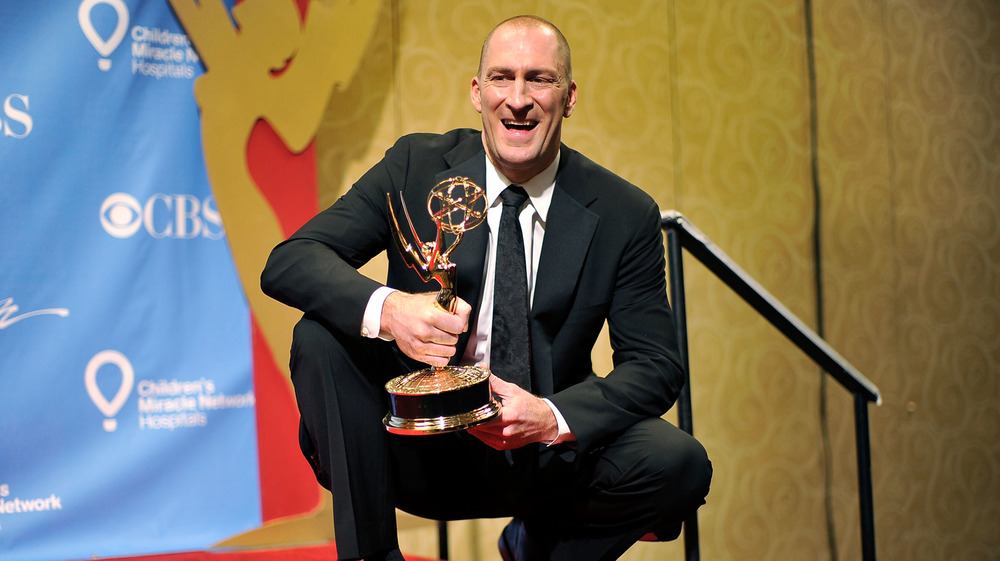 Jerod Harris/american Media/Getty Images
Win or lose, all contestants on Cash Cab at least get a free ride, even if they don't make it to their destination. While Ben Bailey admitted in the book Cash Cab that there is a working meter in his cab ("The Taxi and Limousine Commission insists that there be a record of the trip," he writes), even the losers don't have to pay up. The winners obviously don't either, and actually leave the cab with more money in their pocket.
Well, kind of. One Reddit user who appeared on the show revealed that the cash used on the show is actually a prop, and not something you can use to buy lunch after leaving the cab. "They sent me a check about three weeks later (tax purposes)," the user wrote. "They take the money back after they shoot the outro." The contestants also have to sign non-disclosure agreements barring them from revealing all of the show's secrets.
The record for most money won on the show was set in 2009, when a contestant won a double-or-nothing question at the end of the episode to bring his total winnings up to $6200 (via Mental Floss). While that may not seem like that much compared to other game shows, it's certainly not too shabby for a cab ride of only a few minutes.