Here's Where Natalia Bryant Wants To Go To College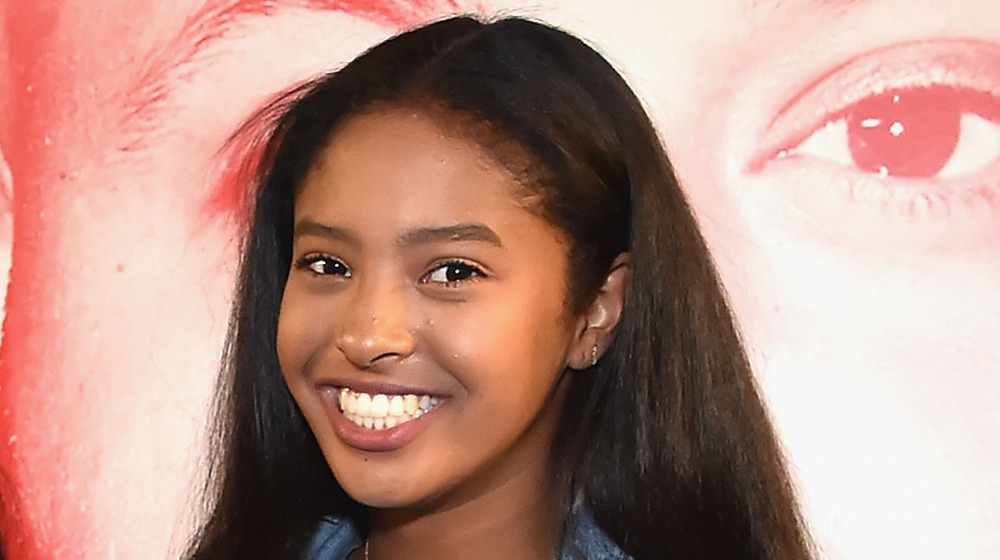 Kevin Mazur/Getty Images
The transition from high school to college isn't the easiest thing to do in the middle of a global pandemic. Natalia Bryant might not be picking out prom dresses, unfortunately, but she will have a huge decision to make regarding where she goes to college. The eldest daughter of Vanessa Bryant and late NBA star Kobe Bryant will have to decide whether she's going to school on the west coast or the east coast. Although Vanessa is supportive of either result, she's hoping Natalia chooses a school on the west coast.
In a Jan. 13, 2021, post on Instagram, Vanessa shared a photo of the smiling high school senior sporting a New York University (NYU) sweatshirt while holding a binder in her hand. "So cute. NYU is one of her top schools," the California native captioned the post. "@nataliabryant chose not to apply [early decision] to her top five schools. I will do my best to keep her in Cali just like I kept her daddy, [Kobe Bryant], here. #CaliGirlForever." 
Per Vanessa's response to a commenter under a photo, Natalia's college acceptance letters haven't come in yet, as of this report, according to Us Weekly. So in the meantime, let's find out another school the student is considering.
Natalia Bryant also has her eye on USC
New York University isn't the only college on Natalia Bryant's mind (and on her sweatshirt). Although the Manhattan school is one of the five colleges in her top choices, Natalia seems to be considering schools on the west coast. In another Instagram post by Vanessa Bryant, Natalia threw up a peace sign while sporting a sweatshirt from the University of Southern California. The caption reads simple and sweet: "#Cali 4 Ever. #USC." The eldest Bryant daughter shared the picture on her Instagram Story, writing, "Fight on."
Both Natalia and Vanessa have yet to reveal the remaining three schools in the former's top choices, but if the remaining ones are in the California area, that wouldn't be too surprising. After the tragic death of NBA Hall-of-Famer Kobe Bryant and daughter Gianna "Gigi" Bryant in January 2020, the Bryant family has built a solid emotional support system around one another, and Natalia might want to stay close to that tight unit.
In December 2020, Natalia opened up about the importance of having "trusted people" around her. "I genuinely think that it is so important to find your close circle of trusted people and be able to vocalize your feelings to them when you are ever down or not feeling like yourself. This is also a lot easier said than done but just know that you are never alone," she wrote on her Instagram Story, according to Entertainment Tonight. "This is something I have learned throughout this year and still continue to work at with the help of close family and friends."