Masters Champ Angel Cabrera Arrested On Terrifying Charges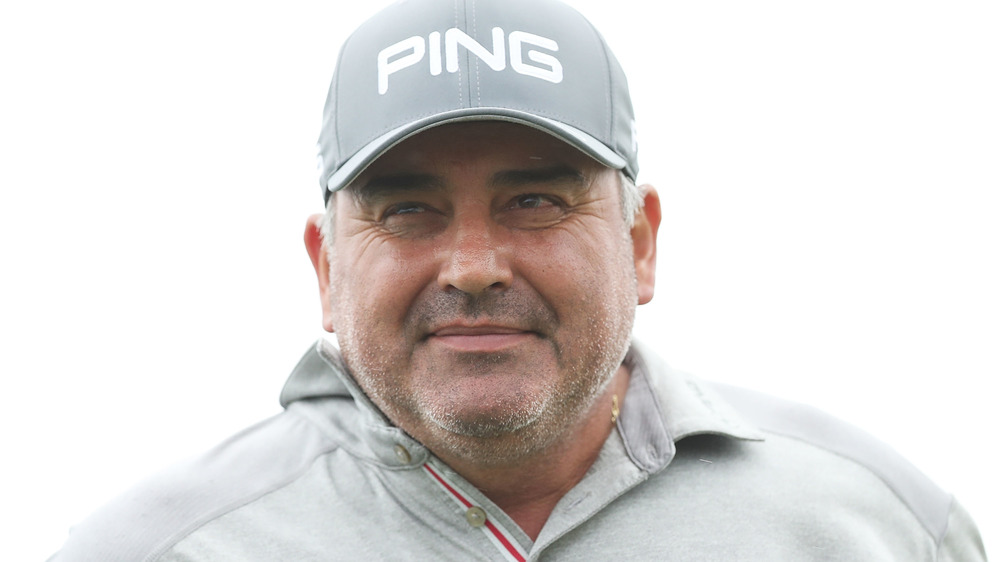 Mark Metcalfe/Getty Images
Angel Cabrera burst onto the scene as the next big name in golf in the early 2000s. In some ways, his career was a bit of a slow burn. The Argentinian played golf for his entire life, but it was not until 2001, when he scored some bigs wins on the European Tour, that he began to become more widely known, per The Sun.
Though he was relatively unknown at the time, Cabrera quickly impressed his colleagues and PGA fans by winning the 2007 U.S. Open Championships. From there, Cabrera went on to claim a victory in the 2009 Masters and the 2014 Greenbriar Classic. To give you an idea of just how successful Cabrera's career was, his total career earnings are well over $14 million (via PGA Tour).
While his career stats are noteworthy on their own, Cabrera also earned a place in history books as the first South American golfer to win The Masters and the U.S. Open, per Sportscasting.com. His list of accomplishments goes on and on. Lovingly called "El Pato" or "the duck" in his home country, he is considered the best golfer in South America, per The Washington Post.
However, Cabrera's long and successful career, which might have gone down in history as just that — the career of a good golfer — was overshadowed, potentially forever, by his extensive legal troubles, which all came to a head in 2021. How did Cabrera end up in hot water? What does this mean for the future of this once-promising golfer? Read on to find out.
Angel Cabrera has a troubling past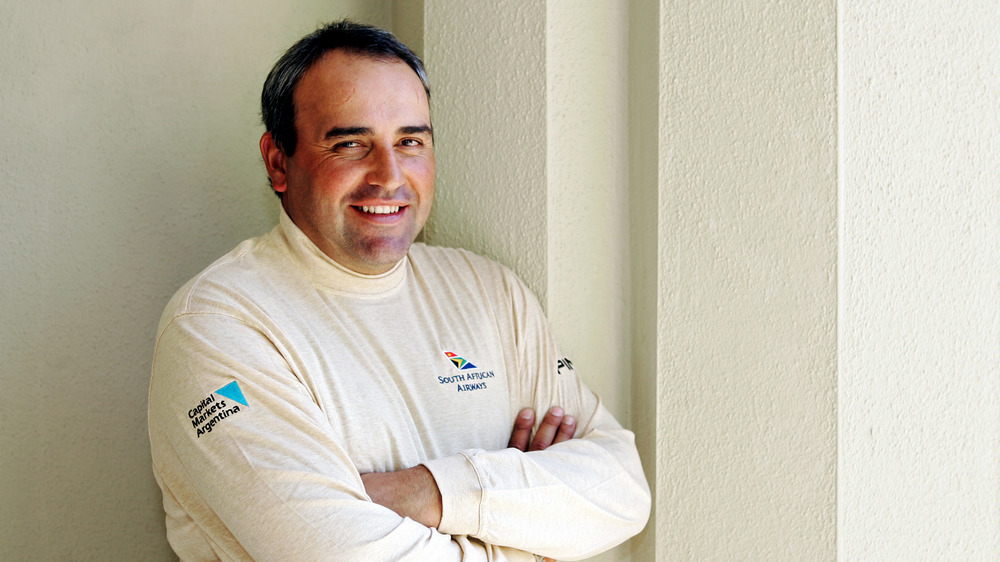 Warren Little/Getty Images
As the saying goes: the higher you climb, the further you fall. Angel Cabrera learned that the hard way when, in 2021, his past caught up with him. In a very public way. First, we have to back up all the way back to 2016, which is when his legal troubles truly began.
In 2016, Cabrera's partner, Cecilia Torres Mana, filed a charge against him alleging he had punched her in the face, per Buenos Aires Times. Mana also claimed that Cabrera perpetrated other acts of physical violence against her, including threatening her and attempting to run her over with his car, per The Washington Post.
The trouble does not stop there, though. Cabrera's past is checkered with similar allegations from a flew of previous partners. Since Mana sought legal action against him in 2016, Cabrera's ex-wife has also come forward with claims of her own. Silvia Rivadero filed two separate charges against him, alleging that she was the victim of domestic violence perpetrated by Cabrera, per Fansided. A woman named Micaela Escudero, with whom Cabrera was reportedly in a relationship from 2014 to 2016, also came forward with allegations of her own, though they have not been specified, per The Buenos Aires Times.
An onslaught of allegations of this magnitude might be enough to sink a once successful career, but sadly, they were just the beginning of Cabrera's legal troubles. In 2020, amid all this chaos, Cabrera became an official fugitive of the law.
Angel Cabrera became an international fugitive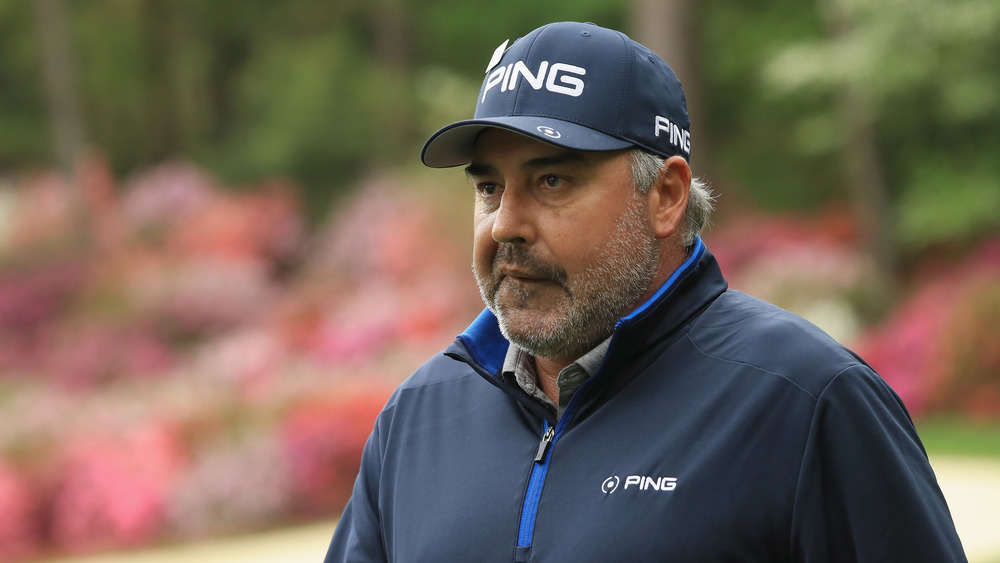 Andrew Redington/Getty Images
Angel Cabrera's legal troubles went from bad to worse in August 2020 when he became an international fugitive. After avoiding his ex's allegations for years, Cabrera took the final step of fleeing the country in the summer of 2020.
Soon enough, Cabrera found himself on INTERPOL's Red Notice list. A spot on the Red Notice list meant that Cabrera had been declared an international fugitive and told law enforcement officials worldwide to look for him. This gave local law officials the right to arrest him, should they locate him, and hold him, pending extradition, per The Washington Post. Cabrera officially landed on the Red Notice list on Aug. 14, 2020, when he reportedly failed to appear at a meeting involving the charges levied against him by his ex, per The New York Post.
When speaking to CNN in 2020, Cabrera's lawyer informed the outlet that it was unnecessary for Cabrera to be on the INTERPOL list, as he has cooperated with Argentinian authorities. However, Cabrera was under court orders to remain in Argentina — an order he apparently broke. "He is innocent in both cases and expects to be absolved based on the evidence that has been gathered," his attorney said. 
Despite his claimed innocence, Cabrera was nonetheless arrested on Jan. 14, 2021, in an upscale part of Rio de Janeiro. It was somewhat of a surprise to authorities to find Cabrera in Rio as he had been suspected of being in the United States, per The Sun. We will continue to monitor the situation to see how the disgraced golfer's legal problems play out.
If you or someone you know is dealing with domestic abuse, you can call the National Domestic Violence Hotline at 1−800−799−7233 or TTY 1−800−787−3224. You can also find more information, resources, and support at www.thehotline.org.