Phil Spector's Net Worth: How Much Money Did The Incarcerated Music Producer Have?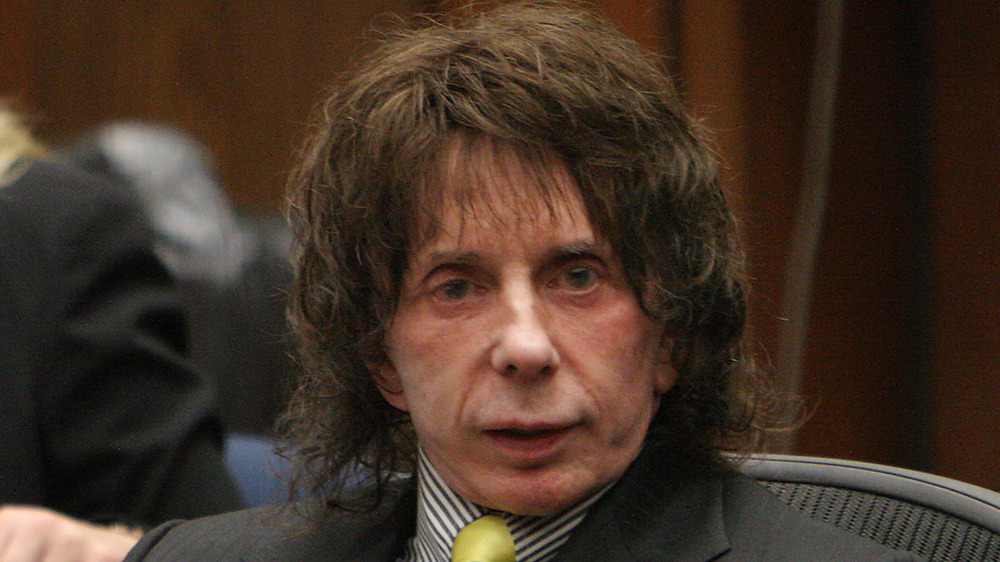 Pool/Getty Images
In January 2021, CNN reported music producer Phil Spector died of natural causes at age 80, per a statement from the California Department of Corrections and Rehabilitation. Spector was in prison after getting convicted for the second-degree murder of Lana Clarkson, who died in his California home from a "gunshot wound through the roof of her mouth." He had been in prison since 2009 when he was sentenced to 19 years to life.
According to the New York Times, his daughter Nicole Audrey Spector claimed that he died from coronavirus complications. She visited her dad the day before he died, sharing that he wasn't conscious and she felt that he had "appeared to be suffering." She was also by his side when he died, stating that "he died with love and dignity." 
While the producer spent the last chapter of his life behind bars, he spent previous decades producing hit songs for artists including Tina Turner, Cher, the Ramones, and The Beatles, per CNN. He even created a unique way to produce music that was referred to as the "Wall of Sound." Even though Spector was in jail, he still continued to make money from royalties, ultimately dying with a high net worth. 
Phil Spector's music career brought in huge earnings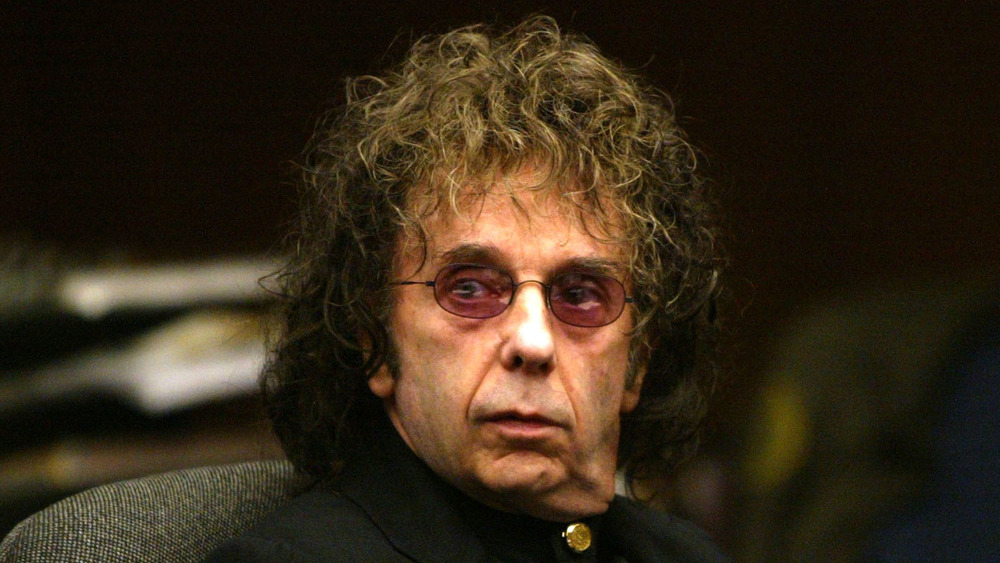 Pool/Getty Images
Celebrity Net Worth reported Phil Spector had an estimated net worth of $50 million when he died in January 2021. However, that number could be "much higher, depending on his current ownership status of what would presumably be one of the most valuable song royalty catalogs in the world." Broadcast Music, Inc., better known as BMI, reported "You've Lost that Loving Feeling" was the most played song of the 20th century. The song, which was originally performed by the Righteous Brothers, was written and produced by Spector. 
Spector produced the legendary Let It Be album for The Beatles, per Express. He also worked with John Lennon after he left the group to go solo, producing the track "Imagine" among other songs, per Rolling Stone. Spector's legacy is a complicated one — full of chart-topping and profitable music hits and ultimately sullied by his conviction for the murder of Lana Clarkson. Regardless, his work will continue to make money, even after his death.