The Real Reason Liam Neeson Is Going To Retire From Action Movies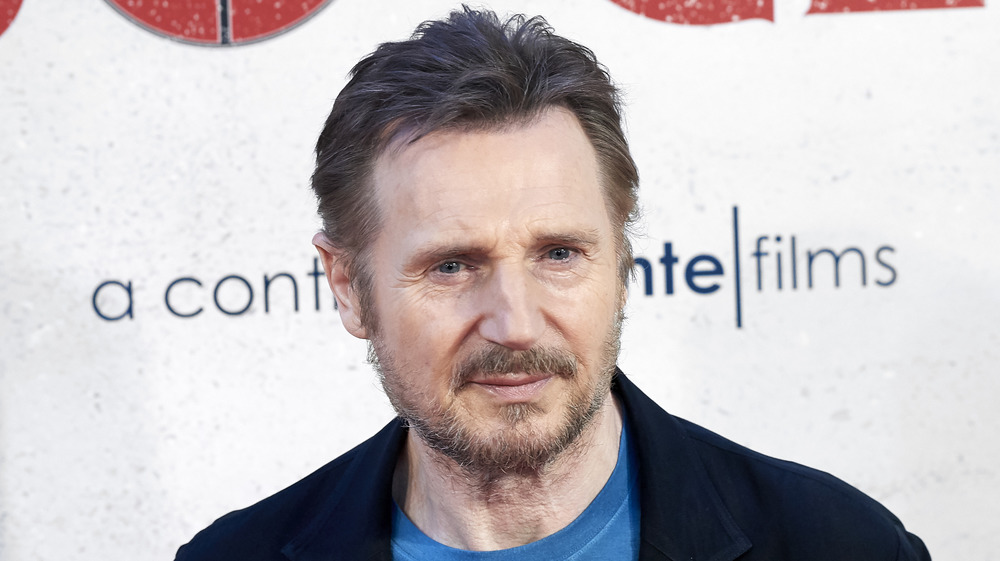 Carlos Alvarez/Getty Images
Liam Neeson is one of those rare actors who made a genre shift mid-career and has done all the better for it. Formerly cast as the leading man in rom-coms or dramas, he found his stride as a middle-aged action star with the 2008 movie Taken, in which he fights to rescue his kidnapped daughter from sex traffickers. The flick spawned two sequels (and lots of memes) and set Neeson down the action path — until now, according to the Oscar-nominated actor.
Known for doing many of his own stunts, per People, Neeson has action flicks like 2019's Cold Pursuit, 2015's Run All Night, and 2014's Non-Stop under his belt. And let's not forget that he starred in one of the biggest movie and TV franchises ever, Star Wars. The Northern Ireland native played Jedi master Qui-Gon Jinn in 1999's Star Wars: Episode 1 – The Phantom Menace, and has reprised that role (vocally) several times since.
Despite his aptitude for action, however, it seems Neeson's roles in the genre are limited, at least according to a recent interview. Keep reading to find out why.
Liam Neeson's decision has nothing to do with a lack of opportunity or enjoyment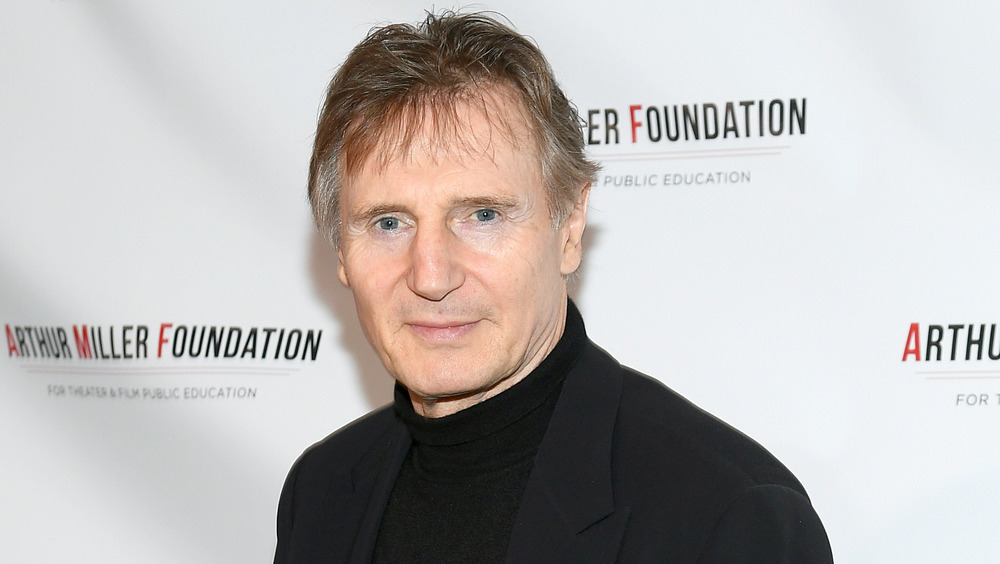 Mike Coppola/Getty Images
While promoting his new movie, The Marksman (which, yes, is an action flick), Liam Neeson told Entertainment Tonight that he will be retiring from action films pretty soon. "I'm 68 and a half. 69 this year," he said. "There's a couple more I'm going to do this year ... there's a couple in the pipeline and, then I think that will probably be it." The decision wasn't due to a lack of opportunities or enjoyment, either, as Neeson told People (the TV Show!): "I like doing it. The scripts are good. I'm kind of like a kid in a candy store."
Instead, the fact that he might be getting too old for action roles dawned on the actor while filming a fight scene with a young co-star for his upcoming movie Blacklight, he told ET. "Halfway through the fight I looked up, I was breathless and it didn't cost him a cent, and I said, 'Taylor, what age are you?' He said, '25.' I said, 'That's the age of my eldest son!'"
Instead, Neeson may switch to comedy, he teased, noting that Seth McFarlane might want him to star in a reboot of the Naked Gun films, per People (the TV Show!). "It'll either finish my career or bring it in another direction," he quipped.
One thing's for sure: We would pay money to see that.