Who Is Gossip Girl Star Jordan Alexander?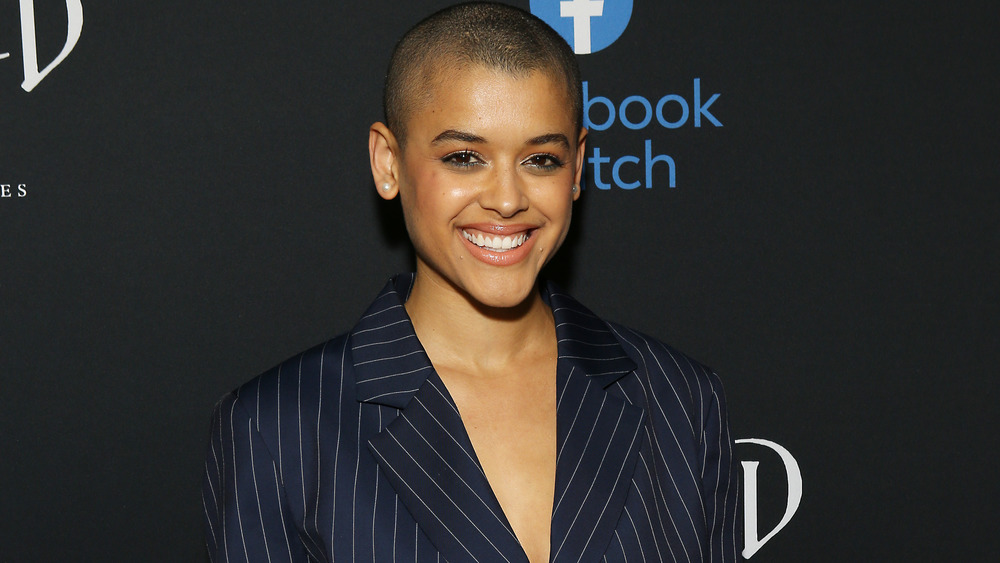 Michael Tran/Getty Images
In good news for anyone who thrives on getting the inside scoop into "the scandalous lives of Manhattan's elite," news broke back in 2019 that Gossip Girl would be getting a remake, per Elle. However, this time around, things are looking a little different on the Upper East Side. Not only will the reboot introduce an entirely new cast of characters, but diversity will also feature prominently in the series. (Cultural touchstone though it may have been, any fan of the original Gossip Girl will likely remember that the main characters were all white, cisgender, and heterosexual.)
In 2019, executive producer Joshua Safran addressed the new direction of the reboot while speaking at Vulture Festival. "There was not a lot of representation the first time around on the show," he explained, alluding to the fact that the nearly all-white cast was not an accurate reflection of real life. "So this time around the leads are nonwhite. There's a lot of queer content on this show." As we applaud the showrunner's decision to factor in representation, let's take a look at this new crop of diverse talent, which includes rising star Jordan Alexander. Just who is the Canadian actress who is taking on one of the leads in the HBO Max remake?
Acting isn't Jordan Alexander's only talent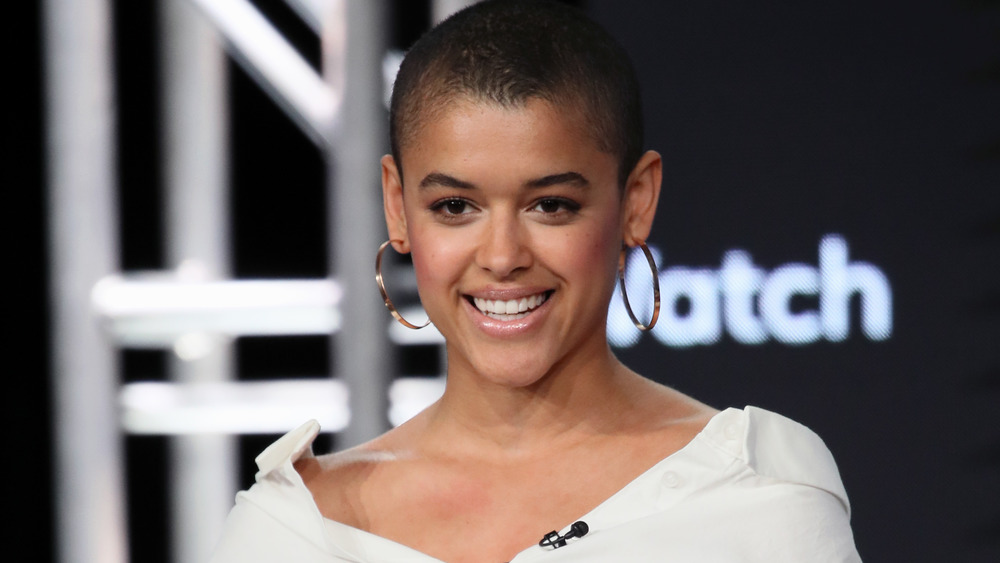 David Livingston/Getty Images
To tease the upcoming series, Gossip Girl released Instagram posts of each of the major characters in January 2021, along with one-word descriptions of their personalities. Based on this, Jordan Alexander — or should we say, Julien Calloway — has our full attention. But the actress, whose post coyly includes the word "influence," is influential both on and off the small screen. That's because Alexander is also a burgeoning singer-songwriter. 
According to Elite Daily, the Toronto native already has a full-length album called The Lonely Hearts Club under her belt, along with music videos for singles such as "Take Me Out," "Tonight," "Cool," "Fade Away," and "You." All that musical success has only spawned more of it — she's toured with Bif Naked, headlined a Pride campaign with the voice behind "Call Me Maybe," Carly Rae Jepsen, and opened for Grammy-nominated superstar Kehlani (via Elite Daily). Us Weekly reports that Gossip Girl will not be Alexander's first acting gig either; she previously starred in Facebook Watch's horror series Sacred Lies: The Singing Bones. Still, Gossip Girl is poised to help Alexander break outin a big way. We can only hope (if we are lucky) that her role on the show involves at least a little singing!