What Kate Hudson Really Does To Stay So Fit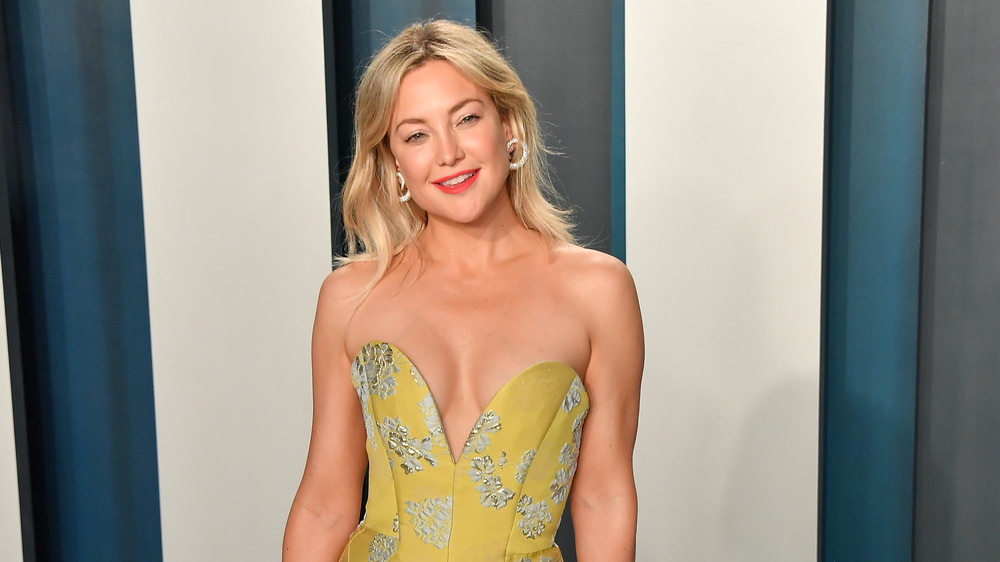 Allen Berezovsky/Getty Images
It's no secret that Kate Hudson is in undoubtedly good shape. The actress and founder of the fitness apparel company Fabletics is the pinnacle of good of health and looks about ten years younger than she really is. So, what is her secret to maintaining such a fit body and healthy lifestyle? It might surprise people to know that her fitness routine and diet are not over-the-top or extreme.
While it is a common misconception that, in order to be in great shape you have to do really intense workouts and deprive yourself of certain foods, Hudson makes it clear that she does not subscribe to that kind of mindset and stresses that it is all about balance for her, reports Health Digest. She also promotes the idea of doing what works for you as an individual and not basing your fitness and health journey on someone else's path forward, per Cosmopolitan.
Want to know the secrets behind the Raising Helen star's sleek physique? Keep scrolling to learn about everything Kate Hudson does to stay so fit and in shape after the jump!
Kate Hudson swears by Pilates and a balanced diet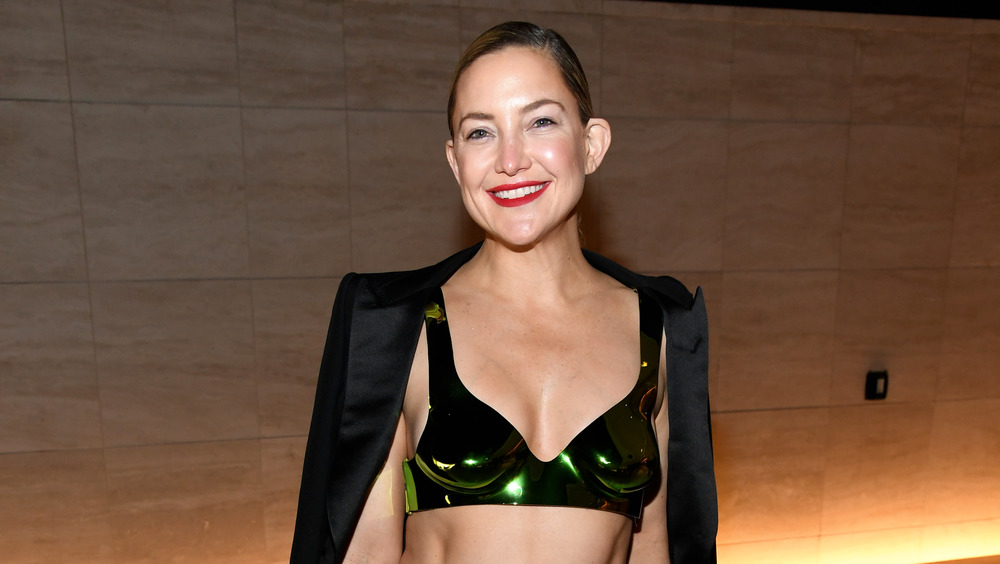 Kevin Mazur/Getty Images
As a mom of three, actress, and entrepreneur, Kate Hudson certainly has her hands full, but she still finds time in her hectic schedule for fitness, something she has always been passionate about. She told Women's Health in a 2019 interview that she typically does three to four workouts a week, alternating between "classes on her Peloton Tread, pole dancing, hot yoga, workouts at Body by Simone, Beachbody Brazil Butt Lift, and private Pilates sessions with instructor Nicole Stuart." As for her favorite workout? Hudson says Pilates is always her go-to. "I love how flexible I feel and I like what it does to the shape of my body," she told the outlet.
Working out is not the only thing Hudson does to maintain her physique, though — she also follows a very healthy, balanced diet. In a Sep. 24, 2020 video for Harper's Bazaar, she explained that she swears by celery juice and drinks it first thing in the morning. As for food, Hudson has followed stricter eating regimens in the past, like Weight Watchers, but now, the star primarily eats what feels good to her and is not super regimented, as she told SELF in a 2016 interview.
"If I want to go out and eat at a restaurant with amazing food, I'll do that, like, once a week where I'm not thinking about it," she said. "I want to indulge! I want to do things that are not necessarily healthy sometimes."
Work-life balance helps Kate Hudson maintain her healthy lifestyle
For Kate Hudson, part of maintaining a healthy lifestyle means also about having a healthy work-life balance and keeping her mental health in check. As the mother to three kids, it is important for her to carve out time in her busy schedule for her family — and time where she is able to be fully present. "If I come in nine-to-five, do all my work, and shut off my phone, I can have a balanced life," she told Women's Health. "I try not to let work spill into time with the kids, dinnertime, and in bed."
Being a working mom can be difficult to balance, but she credits the support of her partner, musician Danny Fujikawa, for helping her strike a better balance. "I've got the best man," she said (per Women's Health). "It's the first time I feel like I have a real teammate in this. We're able to pick up where the other one has to leave off." She continued, "If I have to go to a dinner meeting, he can be home [...] His number one priority is family."
Kate Hudson is clearly a great mom and the fact that she is so fit on top of the demands of her career and motherhood makes her all the more impressive. There really is nothing the she can't do!