Rosie O'Donnell's 'Prayer' For Trump Is Causing A Stir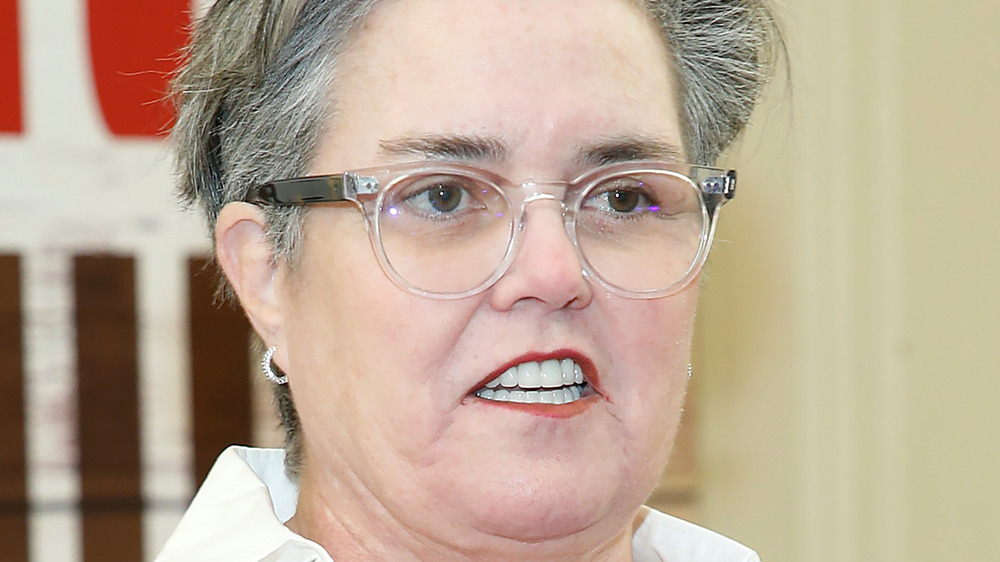 John Lamparski/Getty Images
Rosie O'Donnell's feud with Donald Trump is no secret, and when the latter became president, The View alum became even more vocal about her dislike for Trump. It came as no surprise then that once talk of reelection began, she was firmly on the anti-Trump side.
In January 2019, she told TMZ that she was certain the president's "tyranny" would come to an end and predicted her nemesis would soon be arrested. Asked if she was serious, she said, "I believe in America, I believe in our political system and I believe we will right the wrong of the tyranny of Donald Trump." 
Jump to April 2020, and although Trump was not arrested, O'Donnell refused to back down from her conviction that reelection would not happen. Speaking on Marc Maron's WTF podcast, she predicted that, come November, President Trump would lose his bid by "a landslide." As she told Maron, "I firmly believe that the heart of the nation is bigger than his mental illness and people will rise to the occasion and vote him out. That's what I hope."
All of those predictions have now led to a pretty controversial prayer.
Why are Rosie O'Donnell's prayers filled with Trump?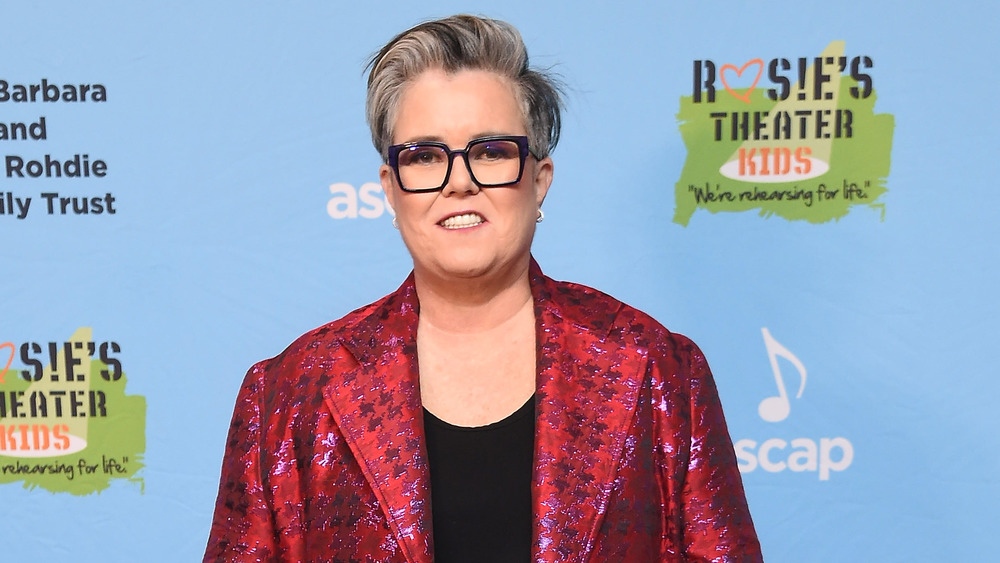 Gary Gershoff/Getty Images
Rosie O'Donnell's wishes for a one-term Trump presidency may have come true (although the landslide she predicted didn't come), but now she's got another wish for the outgoing president: jail time. Joining the many high-profiled figures (including Barack Obama) who publicly condoned the Jan. 6, 2021 Capitol riots in D.C., O'Donnell tweeted, "Arrest Trump now #25thAmendmentNow #Accountability #ArrestDonaldTrump."
Then, when TMZ caught her at LAX later in January 2021, the comedian told the outlet that she wants to see Donald Trump arrested and brought to justice along with the thousands of rioters who stormed the Capitol. "I think it's a terrifying time," she said. "What happened at the Capitol [is] something I never thought I'd see in this country and there's no way to equate it to the Black Lives Matter protest."
O'Donnell further explained, "It was an insurrection. It was sedition. And everyone involved should be punished to the full extent of the law." Asked if she believes Trump will serve time, she didn't hold back, saying, "I pray to God he does. [Attorney General of New York] Letitia James she's going to get him on the 21st, I hope."
As for Trump's reported plans to issue close to 100 pardons on his way out of the White House, O'Donnell had an opinion on that too. Accusing him of being paid for "every single one of them," she slammed, "He's a criminal and he has been since he first started in public life."