Reality TV Shows Where Winning Gets You Nothing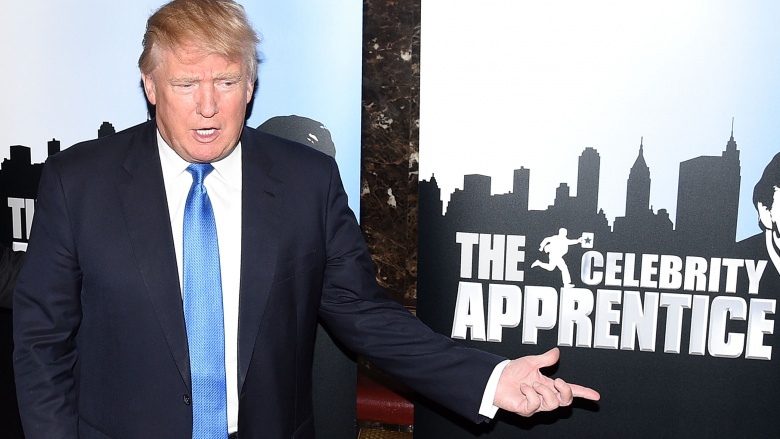 Getty Images
Reality competition shows offer real people one thing: their best chance at stardom. For some of them, it's their only chance. But not all of these shows are what they claim to be. When it comes to competing in some of these reality shows from the past and present, finishing in first place doesn't earn the winners very much, at all...
Star Search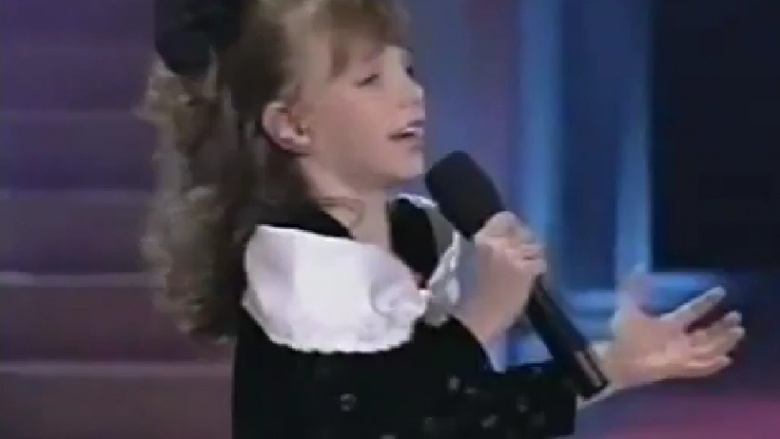 Star Search is the father, or grandfather, of all reality competition shows. From 1983 until 1995, and again from 2003 to 2004, contestants displayed their talents in a variety of categories with the hope of winning the $100,000 prize and becoming, well, stars. The problem is that very few of the winners actually became stars. Some notable celebrities made early appearances on the show, such as Alanis Morissette, Adam Sandler, Britney Spears, Justin Timberlake, and even Beyoncé, to name a few. But here's the twist: none of them ever won the competition. Of the contestants who actually won on Star Search, the only notable name is David Archuleta, runner-up to season seven of American Idol. And while the other winners have gone off to have successful careers with their talents, very few of them have actually become stars.
Project Greenlight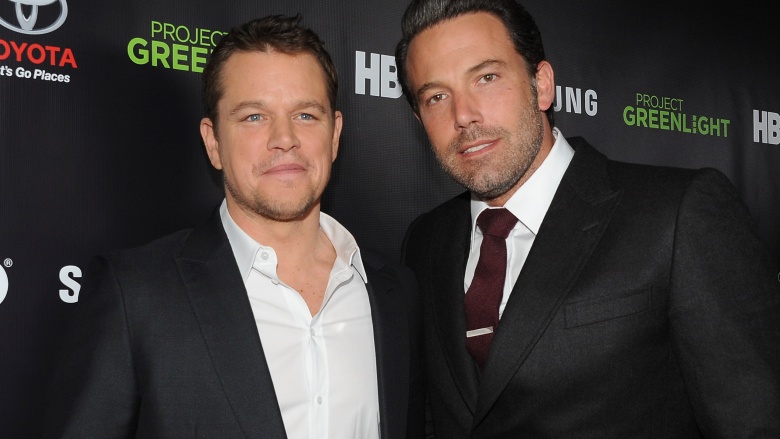 Getty Images
Project Greenlight is an interesting concept. Ben Affleck and Matt Damon, who rocketed to notoriety with their film Good Will Hunting (which they both wrote) attempted to pay their good fortune forward by giving first-time filmmakers a chance to turn their own scripts into feature films. Even better, the show was produced in conjunction with HBO, which means major coverage. It sounds like a great idea, right? Unfortunately, the partnership with HBO only lasted two seasons, from 2001 to 2003. After that, the show moved to Bravo for its third season in 2005, which turned out to be its last. What's worse, production costs of the three completed films eclipsed their the box office take-ins. Also, only one of the movies gained any kind of notoriety: The Battle of Shaker Heights, which starred a then up-and-coming Shia Labeouf. There is some hope for this one though. A fourth season began airing in September 2015, once again in partnership with HBO. Let's hope they greenlight a good one this time.
America's Got Talent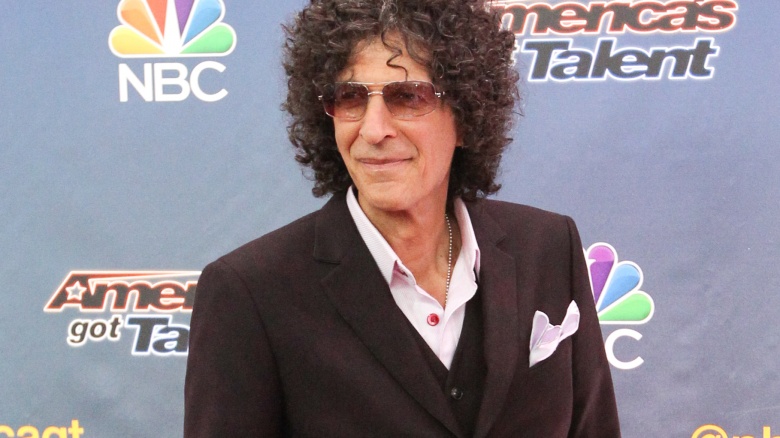 America's Got Talent, like Star Search, features contestants performing in a wide variety of categories. Since the show's inception in 2006, millions of hopefuls have graced its stage, bringing with them the hope of turning their talents into lucrative careers. And while the winners have been able to do this, few of them have become household names. Maybe that's not what the contestants were looking for. Maybe the winners just want to earn a living with their talents, but it seems like they should gain a bit more notoriety than they do.
A Shot At Love With Tila Tequila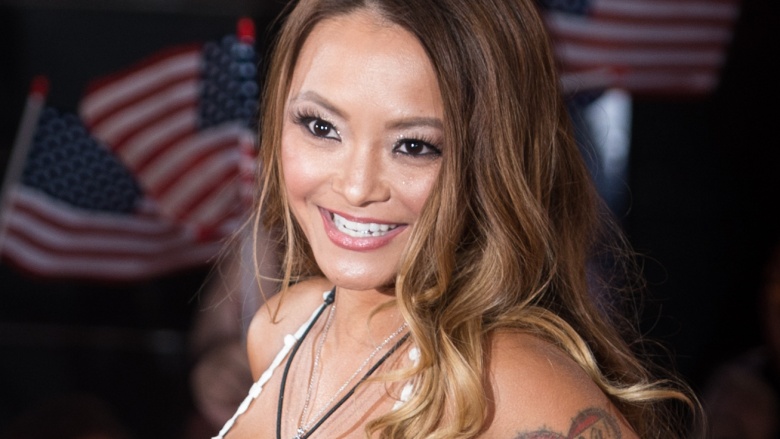 Getty Images
A Shot at Love with Tila Tequila is probably one of the few reality shows where winning the competition truly means a contestant has actually lost. For two seasons, both men and women competed on the MTV series to become the paramour of MySpace personality and host of Fuse TV's Pants-off Dance-off Tila Tequila. And that's it. No cash prize or anything. In fact, of the two people to win the shot at love with the show's star, the winner of the second season, Kristy Morgan, declined the prize. Do the math: a prize can't be that good if fifty percent of the winners don't want it.
RuPaul's Drag Race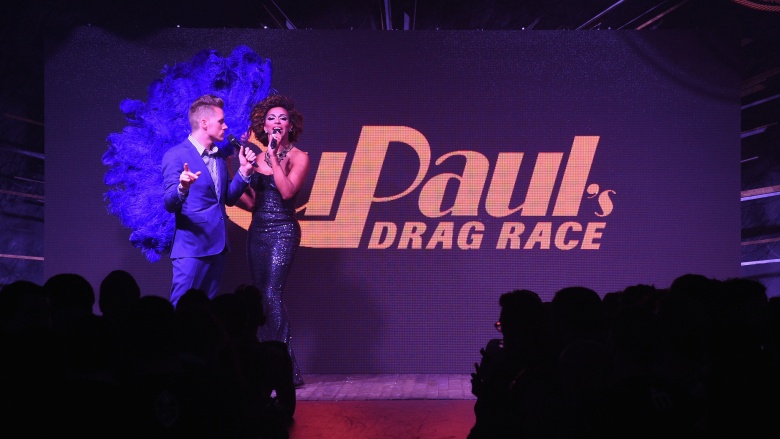 Getty Images
RuPaul's Drag Race, while being Logo TV's most popular show and spawning two spin-offs, doesn't offer the contestants very much if they win. Aside from becoming America's next superstar drag queen—which we didn't realize was actually a thing—it only offers its competitors cosmetics supplies and cash prizes. While the cash prizes have become more substantial as the show has progressed, from $20,000 in season one and quickly climbing to $100,000 or more from season four on, we thought the winners would get more. There's got to be more to becoming a drag superstar than that. Of course, we can't pick on this show too much, as it has won a GLAAD award for progressing and positively representing the LGBT community. And that makes it okay with us no matter what the prize is.
The Apprentice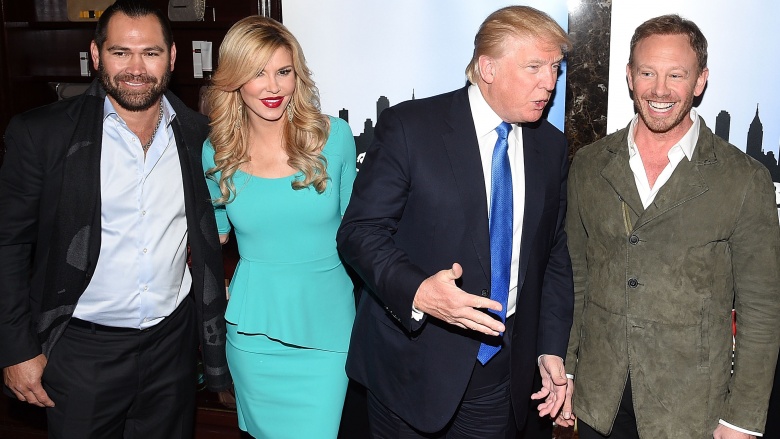 Getty Images
The US version of The Apprentice has been a huge hit for NBC, and a terrific ego boost for billionaire businessman and former host Donald Trump—not that he needs one. It also gave an excellent prize for young hopefuls who wanted to make it big in the business world: a chance to run one of Trump's companies for one-year and a $250,000 contract to do so. However, for the show's seven winners (not counting The Celebrity Apprentice winners) a significant chunk of that year was spent appearing and speaking at Trump events. The winners spent more time learning how to use the power of their fame to further their careers than they did actually running a business. And while the winners have gone on to have lucrative careers after The Apprentice, it's difficult to determine just how much of this success comes from Trump or his businesses.
The Swan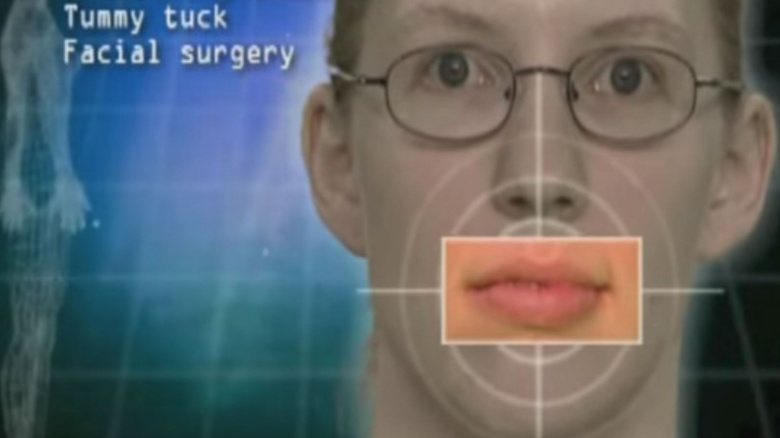 Fox's The Swan is another one of those shows on which the winner truly lost. With its title, it gave the appearance that it was a fun and empowering makeover show that played off the idea of the ugly duckling, in which a person who is unattractive grows up to be very attractive. However, it was nowhere close to that. Rather than giving the winners makeovers and beauty tips, this extreme makeover show took the winners, who were first determined to be ugly by a panel of five judges, and gave them plastic surgery in order for them to become beautiful swans. And it didn't even make their lives any better. Lorrie Arias, one of the show's two winners, now claims to suffer from depression, bipolar disorder, agoraphobia, and body dysmorphic disorder, and has become in her own words, "a 300-pound mess of a person who is afraid to go outside." It sounds like this show did way more harm than good.
Flavor Of Love/Rock Of Love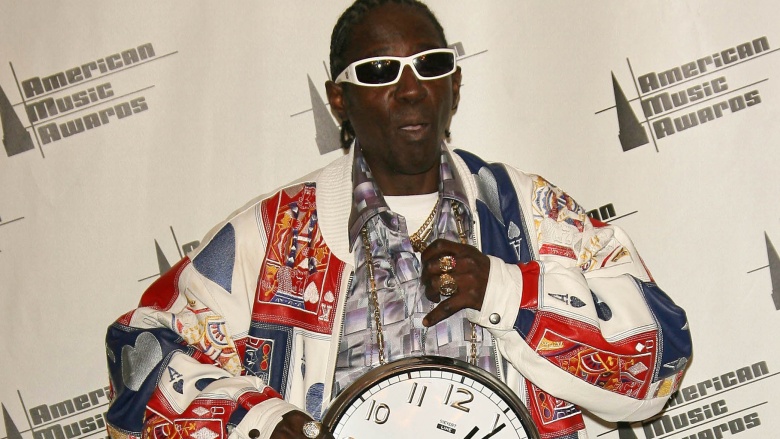 VH1's Flavor of Love and Rock of Love seemed like the ultimate dating shows. For three seasons each, both offered 20 to 30 female contestants a chance to become the girlfriend Public Enemy hype man Flavor Flav of or Poison frontman Bret Michaels, respectively. It sounds like a great idea because everyone knows music stars and reality shows are so often associated with monogamous, long-lasting relationships. Right? While some of the girls have been able to turn their fifteen minutes of fame into somewhat lucrative careers after the show, at the time, they were really only competing to become that season's groupie. And that's not really a prize, is it?
Paris Hilton's My New BFF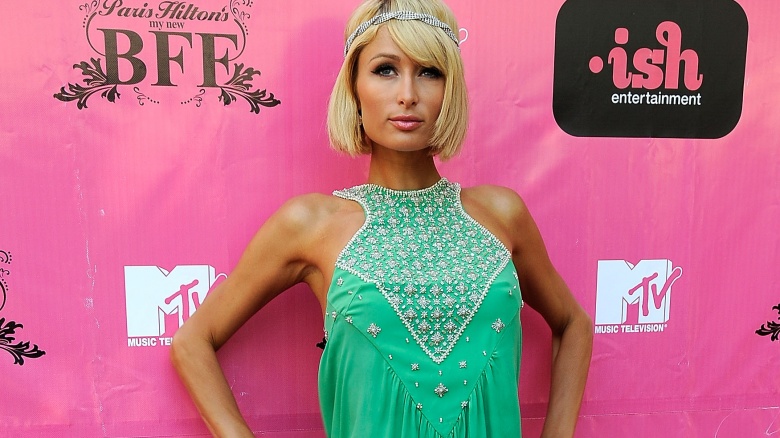 Getty Images
MTV's Paris Hilton's My New BFF is kind of a sad concept, for both the contestants and Paris Hilton. For Hilton, it shows that she has so much trouble finding friends that she needs a television network to help her do it. Worse, she has had to go all over the world, too, as the show has spin-offs in two other countries. And for the contestants, it shows that they can't find friends on their own either. And the only prize is the opportunity to hang out with Paris Hilton, which can't be that good. For proof, look no further than the first winner of the show, Brittany Flickinger, who has severed ties with the heiress. On her one-time friendship with Hilton, Flickinger has said, "I'm really sick of getting branded with a bad reputation for hanging out with her and sticking up for such a disgusting, self-centered user." But really, how surprising is it that Hilton treats people like accessories?
The Pick-Up Artist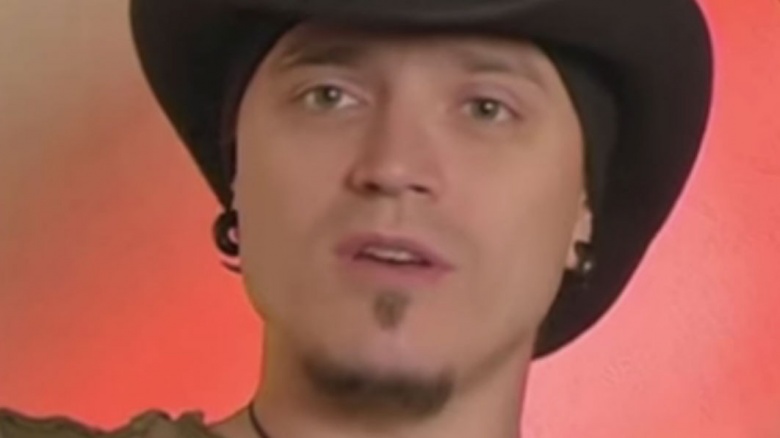 Another VH1 dating show, The Pick-Up Artist seems to have a good-natured, well-intentioned premise behind it. Male contestants who have trouble speaking to women are shown how to overcome their shyness and land a date or two. The problem is that all they really received were lessons on how to behave a like a creep. Their teacher is a "professional" pick-up artist—another thing that we didn't know was a thing—who dresses like he's a steampunk pirate, a cowboy, or a magician with a fuzzy hat, and calls himself Mystery. Since the show started, two of the winners have gone on to appear in movies. But while the program may have elevated their profiles a bit, there's no word on whether or not Mystery has done anything to improve their love lives.
Joe Millionaire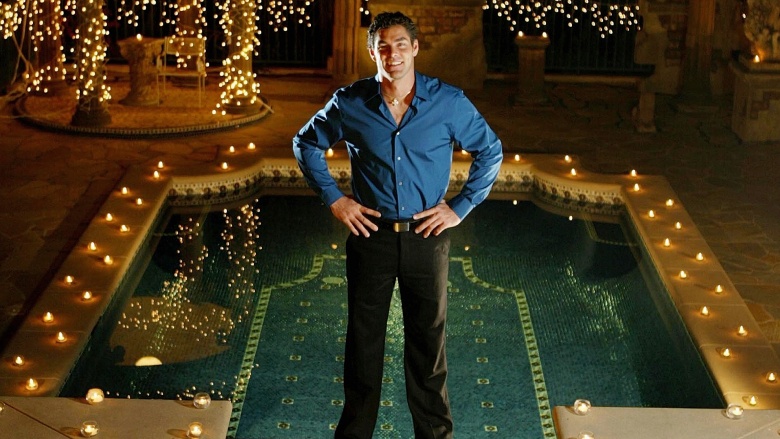 Getty Images
Another dating show, Fox's Joe Millionaire, gave twenty or so women the opportunity to marry a rich man, with one catch: the millionaire wasn't a millionaire at all, and it was really a test to see how shallow and materialistic the contestants were. But there was a monetary prize of one million dollars should the women choose virtue over value. While there were final contestants for both seasons of the show, neither relationship lasted for too long beyond the season finales. And while the final women of each season did receive monetary rewards, half a million and a quarter of a million bucks, respectively, neither wound up millionaires. But seeing as how the women thought they were only out to marry for money, maybe that's just karma.
Rock Star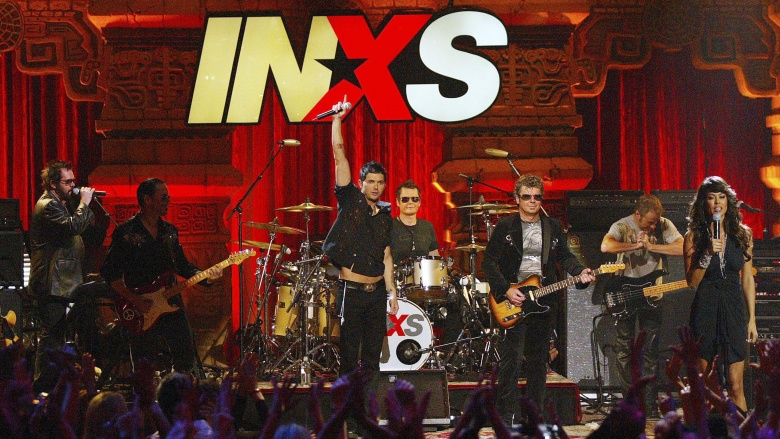 Getty Images
The CBS series Rock Star had a simple premise. Hopeful singers auditioned to become the lead vocalists for a rock-and-roll band, somewhat similar to the premise of the 2001 Mark Wahlberg film with the same name. However, only the first series featured and actual pre-existing band, INXS, which sought to replace its late singer Michael Hutchence. The winner of that season, J.D. Fortune, wound up fronting the band until 2011, so he did indeed become something of a rock star. But the second season, which aired in 2006, featured only a supergroup of sorts, and the group only lasted for two years, completing only one album and a tour in early 2007. It's a good thing for the producers that the show only lasted the two seasons. Otherwise, they'd have had to change the name, and Rock Star? doesn't really have the same ring to it.
The Bachelor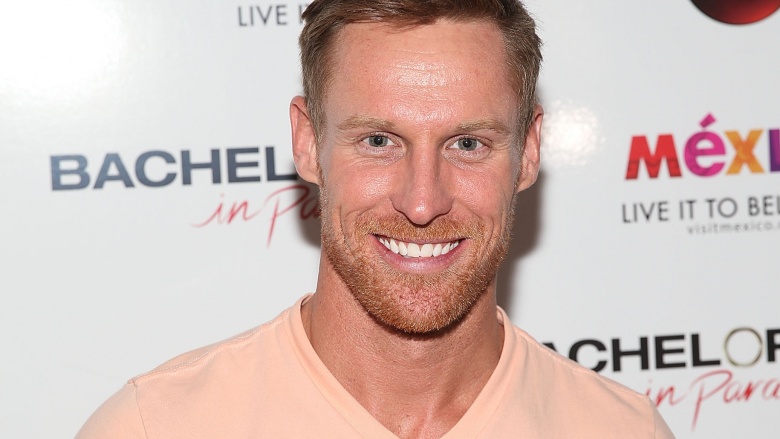 Getty Images
ABC's The Bachelor has become something of a ratings juggernaut since it debuted in 2002, spawning numerous spin-offs in the United States and overseas as well. People just love to watch men and women vying for affection on national television. The idea carries a sort of Cinderella-story promise, with its idea of a handsome man sweeping a lovely woman off her feet and the two of them living happily ever after. But only a few of the women have happy endings. As of season 19 of The Bachelor and season 11 of The Bachelorette, only five of the couples remain together, despite all of those final roses given out. With numbers like that, it's surprising that men and women still yearn to be on the show.
America's Next Top Model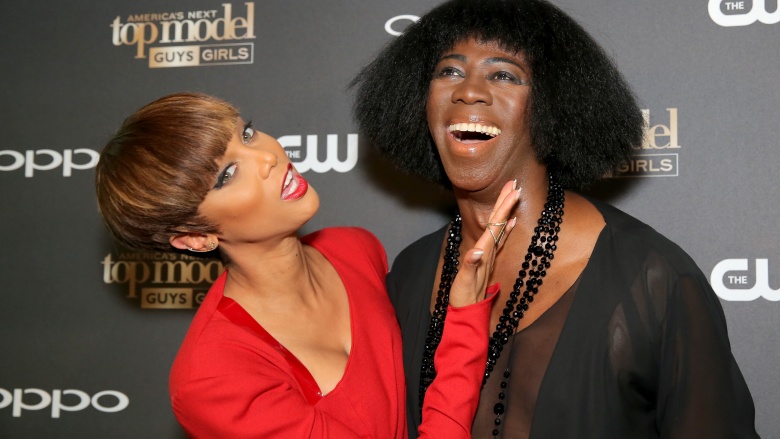 Getty Images
America's Next Top Model has been on television since 2003, and in that time it has produced 22 seasons and has been on two networks. This is all despite the fact that not one single word in the show's title is accurate. With a name like that, we thought that the next top model would gain the same type of notoriety and name recognition as Kate Moss, Cindy Crawford, or Kate Upton, for example. And while some of the winners may have gained employment and continue to work in the modeling industry, not one of them have achieved that kind of recognition. The only real accomplishment of the show has been providing a platform for host Tyra Banks to nourish her fevered ego, while she spouts pseudo-philosophical rhetoric at the contestants.
American Idol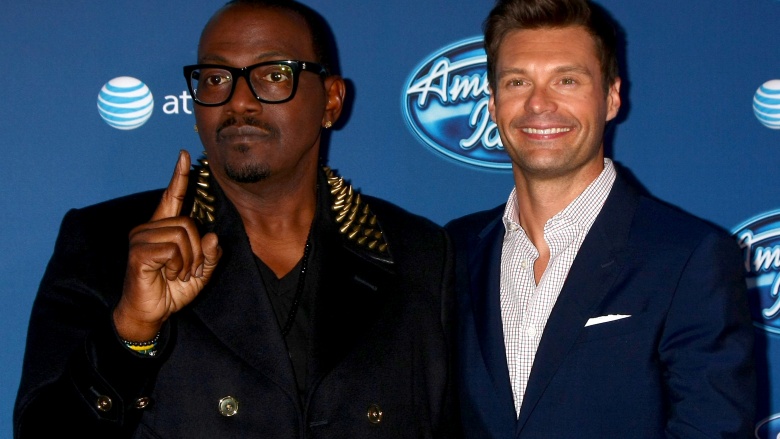 Fox's American Idol once dominated the airwaves, consistently placing at #1 in the ratings whenever a new season was in production. However, in recent years, Idol saw a significant dip in viewership. Some critics attribute this to the increasing popularity of NBC's The Voice. However, it might have something to do with the fact that very few of Idol's winners actually go on to become, well, idols. Only three of the winners have gone on to become or even approach becoming household names: Kelly Clarkson, Carrie Underwood, and Jordin Sparks. And while the other winners have gone on to have successful careers post-Idol, few of them have reached the idol status implied by the show's title. If anything, given the examples of Clay Aiken, Jennifer Hudson, Adam Lambert, and Katharine McPhee, contestants are probably better off losing this competition than they are winning. That's probably why Fox decided to end the show with its 15th season. We guess young, hopeful singers will need another way to get to Hollywood now. There's always YouTube!