Who Is Kane Lim From Bling Empire And How Did He Get So Rich?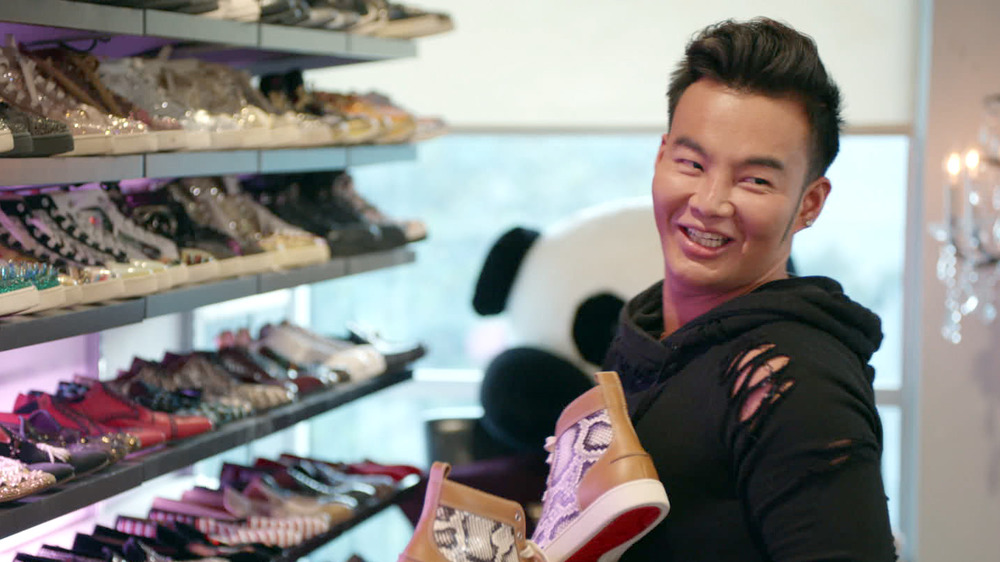 Netflix
One glance at Bling Empire star Kane Lim's Instagram will confirm what you already knew about the burgeoning reality darling: he is super, super rich. Bling Empire, Netflix's new reality show version of Crazy Rich Asians, follows the lives of six of Beverly Hills' most absurdly wealthy residents, including Kane.
Though Kane doesn't exactly come from humble origins — he is reportedly the heir of a Singaporean billionaire, per Daily Mail — over the years he's proven himself a capable, hardworking, and extremely successful businessman. "[I] started investing at the age of 17. Took a small loan from my father and paid him back in two months and by the age of 18-19, I made a sum of more of around seven figures. Invested in fashion and with the money I used it to invest in stocks," Kane told VoyageLA in an interview.
Kane also told the outlet that unlike many of the other wealthy kids in Singapore growing up, his father (who made his fortune in oil, shipping, tanking, and real estate, per Daily Mail) didn't pamper him with luxuries like private chauffeurs to drive him to school.
Kane Lim was an influencer before Bling Empire
Though he could probably retire tomorrow and live comfortably for the next 100 years, Kane Lim has not stopped working. In fact, according to his Instagram bio, he's busier than most, describing himself as a real estate developer, investor, and philanthropist, as well as a new reality TV star.
Kane is the founder and president of Kix Capital, "an international holding company with a portfolio of investments in real estate, biomedicine and renewable energy," according to the official website for his real estate company Padme. The short bio also notes that Kane is a "luxury tastemaker," who made his mark as an influencer on Instagram long before his Netflix fame, counting none other than Rihanna as one of his followers (NBD).
The entrepreneur is clearly passionate about fashion, and his extremely aspirational Instagram features a dizzying collection of Cartier, Piaget, and Louis Vuitton, plus a shoe collection allegedly worth more than $365,000, according to the Daily Mail.
Despite the impressive hustle and expensive taste, Kane appears to have a pretty laid back attitude when it comes to drama. In the show's official trailer, he offers some wise advice: "Just go shopping."