Why Hollywood Won't Cast Corbin Bleu Anymore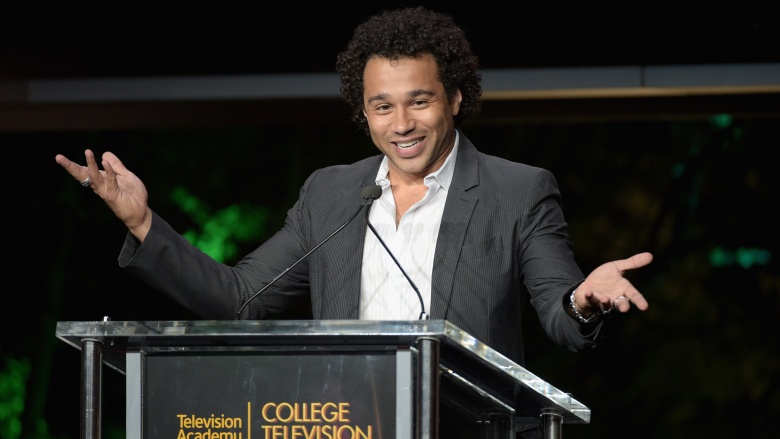 Getty Images
Corbin Bleu is instantly recognizable to Disney Channel fans as Chad Danforth from the High School Musical franchise, but outside of Disney Channel Original Movies, Bleu doesn't appear to have ever left the basketball court. The actor's other appearances in TV and movies have been scattered and infrequent, especially in recent years: his only on-screen acting credits in 2016 were guest appearances on Castle and The Fosters. So what happened to Bleu's on-camera career? Here are the reasons Hollywood may not want to cast him anymore—and how he can turn it around.
His success is cemented in kids movies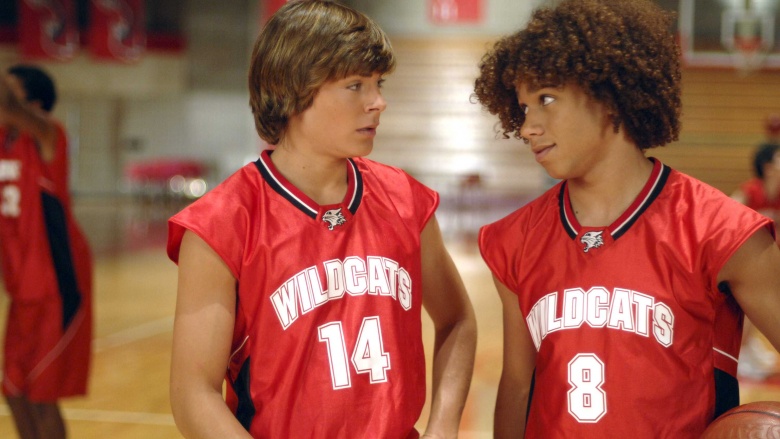 Bleu started his acting career early, appearing in small roles in films such as Soldier (1998), Beach Movie (Board Heads) (1998) and Galaxy Quest (1999) before landing his breakout role in Catch That Kid (2004). He became best known just a couple years later when he landed the role of basketball player and dancer (who does not dance, not a chance) in the High School Musical (HSM) franchise. That gig instantly became his most recognizable and, to this day, remains his most memorable.
Bleu also guest starred on kids shows such as The Amanda Show, Ned's Declassified School Survival Guide and Hannah Montana (Miley rubbed ketchup all over her hands in the pilot because she got so distracted by his beautiful face while talking to him). Outside of the three HSM films, his most notable film role was in the 2007 Disney Channel original movie Jump In!, which cemented his status as a teen idol.
While all that makes him a great actor for kids fare, it may be a big turnoff to casting directors looking for a star who can command a film for adult audiences. In the latter realm, Bleu's career has been singing the blues.
His adult roles in TV and film have been poorly received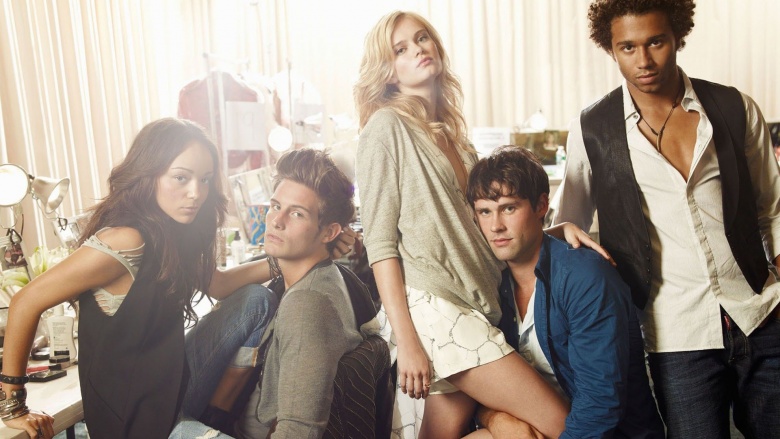 Outside of his kids' work, Bleu's acting credits include guest spots on a smattering of TV shows, from The Good Wife to Franklin and Bash to Drop Dead Diva, as well as a main role on the short-lived The Beautiful Life: TBL (2009) opposite Mischa Barton. He also landed a gig on soap opera One Life to Live, appeared in a few TV movies, and did some voiceover work.
His film ventures have been no more impactful. Bleu appeared in a slew of direct-to-DVD or limited release horror films, including Scary or Die (2012), The Monkey's Paw (2013), and Nurse 3D (2014), none of which topped 30 percent audience approval on Rotten Tomatoes. Bleu's 2012 role in To Write Love on Her Arms also went unremembered by audiences and critics. Though his indie drama, Sugar (2013), fared better, earning a 75 percent approval rating, it still didn't register at the box office.
Bleu's glaring lack of box office brawn and small-screen appeal outside of kids' flicks clearly makes him a risky bet to potential casting agents.
His love life keeps him busy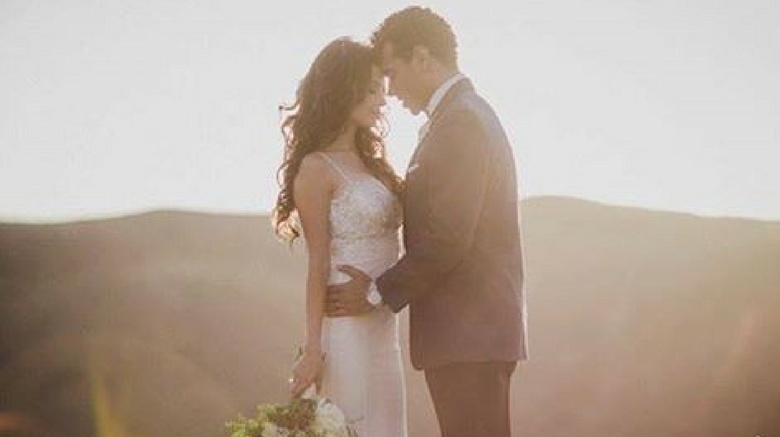 Weddings take time and effort to plan, and Bleu said he invested plenty of both preparing a dream wedding with his wife, actress Sasha Clements, on July 23, 2016.
"The moment she walked out and she started walking down the aisle, my breath was literally taken away," he told Soap Opera Digest. "I immediately began to well up and the universe went hazy around me. My peripheral vision just left and I could only see her. She was the most stunning, beautiful person I had ever seen in my whole life. I almost lost it in the middle of my vows, just crying, because I was just so happy."
"[Married life] has been amazing," he added. "It has been the coolest thing to be able to say 'my wife'. We have been together for a long time, so it is one of those things, that as a relationship, is a new step. It is the step. It is so hard to describe and I am at a loss for words. I really am so emotional when I talk about it. At the heart of it all, I am really just happy. I am just so full of joy to say that I can spend the rest of my life with this incredible woman that I love so much."
That's adorable, so can we blame him for wanting to take time off to enjoy his newlywed bliss?
He's still committed to High School Musical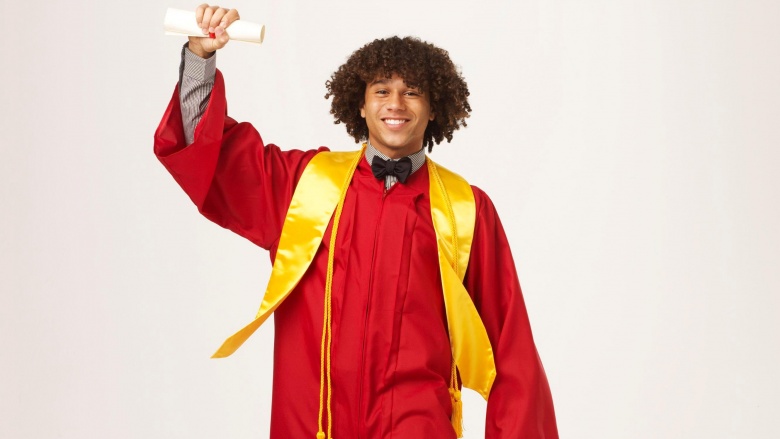 Unlike other Disney stars, Bleu chose not to sever ties with his childhood work. The actor has stayed connected to the High School Musical franchise, even appearing at an audition for High School Musical 4 to cheer on the applicants. His commitment to the franchise could be leaving the door open for a potential return in the next installment, which would definitely make fans of the original series pretty happy. However, returning to that role will further embed him in his narrow niche and could make it even more difficult to break out into more serious roles.
Bleu may be willing to take that gamble if he can land more work with the Disney machine. Perhaps his past character, Chad, could become a recurring role in future High School Musical films, possibly serving as a mentor or coach. Could HSM define Bleu's past and his future? It's definitely possible and may be exactly what he wants.
He's delved into the world of reality TV
Like plenty of Hollywood has-beens, Bleu appeared on Dancing With the Stars in 2013, showing off his killer moves with partner Karina Smirnoff. He was a favorite among the judges and the fans, making his way to the finals and earning four perfect scores. Although he lost in the last round to Glee star Amber Riley and her partner, Derek Hough, Bleu was an impressive performer who demonstrated that his moves in High School Musical were just the start of what he had to offer on the dance floor. It's always a plus to succeed in the world of reality show competitions, but joining that realm often leads to more reality TV time; not to A-list opportunities.
He may be gunning for a music career
Bleu has released two albums: Another Side in 2007 and Speed of Light in 2009. Neither album was a huge commercial hit, but "Push It to the Limit," featured on Another Side, was popular with Disney audiences and "Celebrate You," off Speed of Light, was featured in various capacities at the Walt Disney World Resort. While this type of work may pay the bills, it's not going to attract red-carpet acclaim or award show nominations.
He's been focused on theater over film.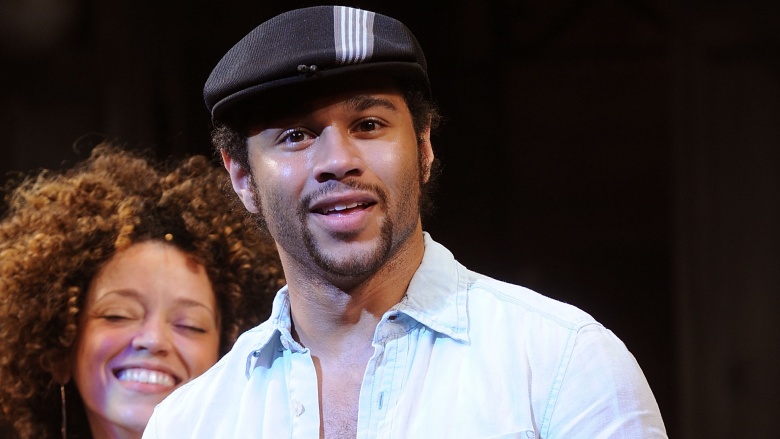 Getty Images
Since recording his albums and the three High School Musical soundtracks, Bleu has most famously used his pipes for musical theater, which makes perfect sense, even if it doesn't translate into Hollywood headlines.
Bleu took over the lead role of Usnavi in Lin Manuel Miranda's In the Heights in January 2010, staying with the show through August of that year. That show won three Tony Awards during its run and was also nominated for a Grammy and a Pulitzer. Bravo, Bleu. He then joined the Broadway revival of Godspell, replacing Weeds star Hunter Parrish in the lead role of Jesus from April 2012 to the show's close in June 2012. In addition, Bleu appeared in Family Shots with The Human Race Theatre Company.
Broadway is also where Bleu currently hangs his hat. The actor originated the leading role in Holiday Inn, a musical based on the 1942 Fred Astaire film of the same name. The production includes an incredibly complicated tap number with fireworks built into the stage. Returning to his tap dancing roots was "like riding a bike," Bleu told The New York Times in 2016. "It just felt so good to have everything released through my feet again." His former Disney co-stars appear to be big fans of Bleu's new endeavor: Lucas Grabeel and Zac Efron sent '90s kids' hearts aflutter when they stopped by a performance in October 2016.
With all that acclaim on Broadway, is Bleu even missing TV and movies?
How he can turn his career around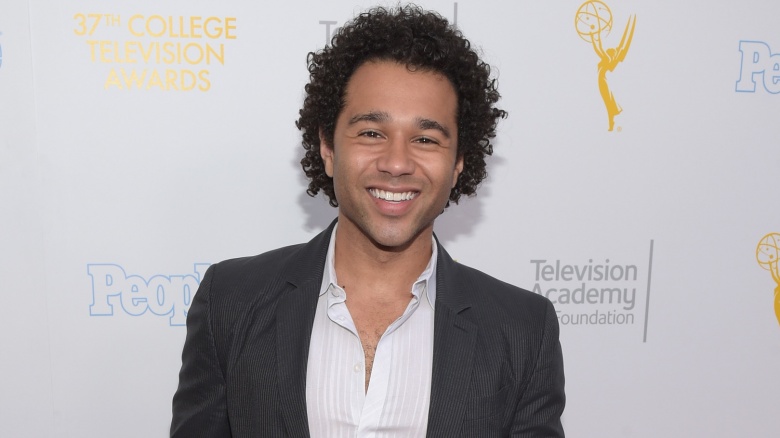 Getty Images
Bleu is a talented actor, singer, and dancer with a legitimate career on Broadway, so how can he translate that success into Hollywood super-stardom? If Bleu wants to return to Tinsletown (which he may not, considering how happy he appears to be in theater), his best bet is to highlight the depth and breadth of his work on stage, making the case that his proven appeal among theater audiences can translate to interest among the crowds that consume big-budget TV and film. Bleu should also doggedly pursue roles outside his Disney niche and perhaps utilize his connections with A-list High School Musical peers, such as Efron, to crack open opportunities among more diversified projects.