Why Clare Crawley And Dale Moss Are Sparking Breakup Rumors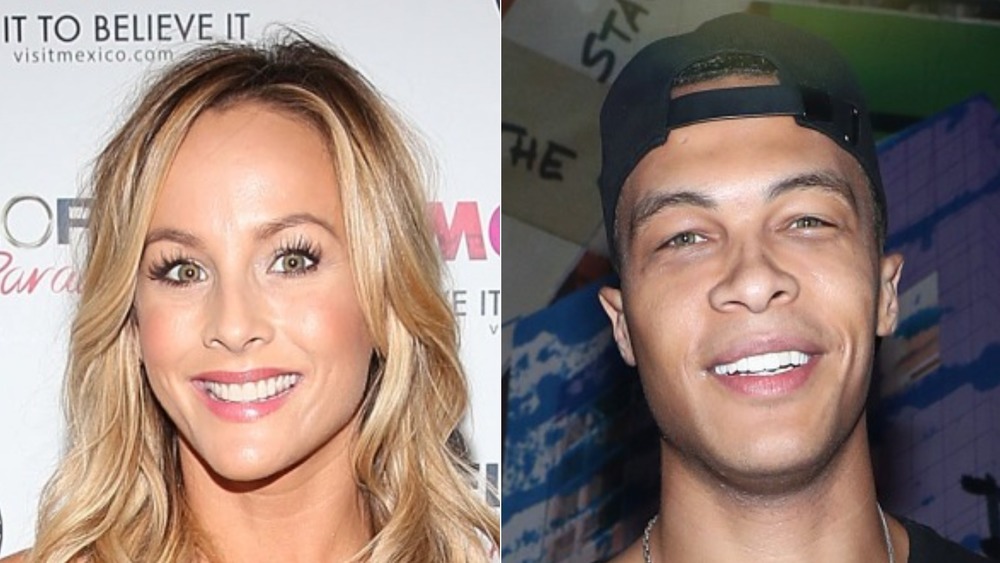 Jesse Grant, Cindy Ord/Getty Images
Are fast fiances Clare Crawley and Dale Moss already on the outs? Word on the street of the worldwide internet is a resounding yes! As reported by Life & Style in January 2021, the couple who shocked Bachelor nation after getting engaged in a span of only four episodes and subsequently hightailing it out of the La Quinta Resort and Club faster than a rock band who trashed their hotel room is now sparking rumors of a messy breakup. But what could've possibly happened? How did Clare go from confidently declaring that she felt like she had just met her husband after one introduction outside of a cheesy limousine to potentially calling it quits with said future husband? Apparently, it's both Clare and Dale's suspicious social media activity that is fanning the flames of speculation.
Fans were first alerted to there being trouble in paradise (no, not Bachelor in Paradise) for Clare and Dale during their trip with Dale's cousin, a gentleman who goes by Debo Mills on Instagram. Clare and Debo unfollowed each other at some point, and Bachelorette stans immediately picked up on the development. Debo also shared the song, "Thank God for the Trap," alongside the note, "WE ALL KNOW THE TRUTH. NOW UNFOLLOW US IN REAL LIFE." YIKES!
After that, the couple started dropping breadcrumbs all over their social media accounts that the relationship was in trouble. But what were the juicy breadcrumbs? Keep reading after the jump to find out!
Clare Crawley and Dale Moss have dropped hints on Instagram
As reported by Life & Style, Clare and Dale started penning mysterious and sad stories to their respective Instagram accounts soon after the trip. . Clare went first by announcing that she shared a very emotional visit with her ailing mother, who has Alzheimer's disease and dementia. "She has good days and bad, just like we all do. Well today I couldn't hide my hard day," Crawley divulged. "A mother always knows. Without saying a word, she reached in her pocket and pulled out this tissue and just squeezed my hand." The gist of the post? Clare was very upset about something and wanted support from her mom.
Meanwhile, Dale was busy penning his own cryptic Instagram posts. In one particular post, Dale shared a selfie gazing out the window of a car with a caption titled, "New day..." In another post, he shared a photo of moving boxes with the caption "Currently..." And in yet another post, he shared a suspicious caption that read, "God's plan is bigger than we can imagine." Very suspect, indeed!
Perhaps the main indicator of trouble is the radio silence between them, at least publicly. "Dale and Clare are technically still together but there are serious issues they are working through," an insider told Us Weekly. "They're in communication but on a break." We guess fans will have to wait and see what happens next.