The Real Reason Alec Baldwin Quit Twitter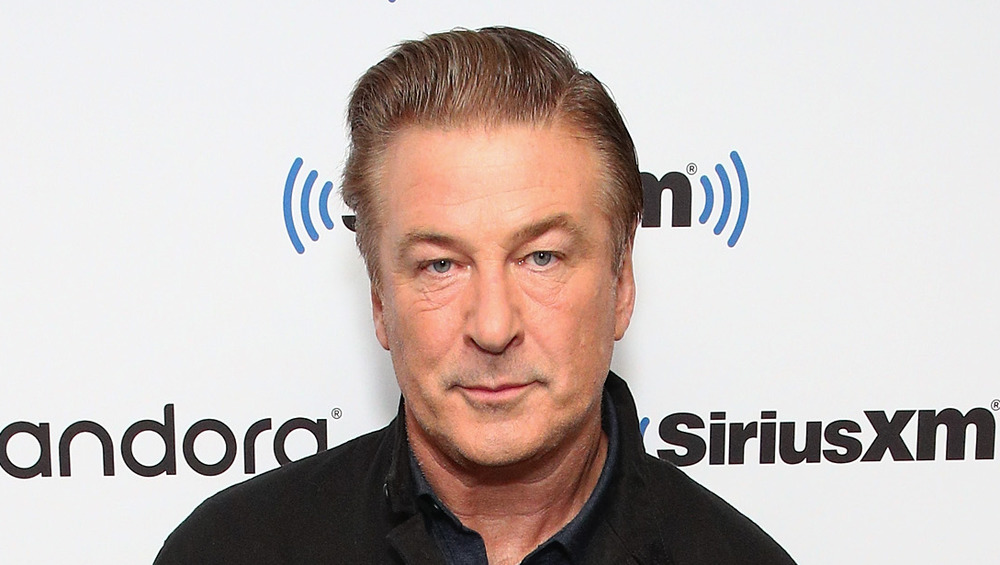 Astrid Stawiarz/Getty Images
We've been down this road before. Actor and social media-frenemy Alec Baldwin has once again quit Twitter, announcing the news in January 2021. Baldwin's last departure from the popular social media platform came in 2013. The Boss Baby star bailed after the Daily Mail's George Stark accused his wife, Hilaria Baldwin, of tweeting during actor James Gandolfini's funeral proceedings, per The Guardian. Stark had reported that Hilaria was tweeting lighthearted reminders to her fans to watch her on The Rachael Ray Show. 
Both Hilaria and Alec denied this, leading the actor to lash out on Twitter, "My wife and I attend a funeral to pay our respects to an old friend, and some toxic Brit writes this f**king trash ... If [sic] put my foot up your f**king a**, George Stark," according to The Guardian. Well, no one ever mistook Baldwin as one for subtlety in his tweets. (Maybe that's partially what made him such a great Donald Trump impersonator?) After bidding his followers goodbye with the exasperated (and expletive-ridden) sentiment, "How much of this s**t are people supposed to take? With these f**king blatant lies EVERY DAY?", he tweeted, "Now, f**k this twitter + good luck to all of you who know the truth."
After returning in 2017, the 30 Rock alum felt it best to leave the platform once again on Jan. 18, 2021. Stick with us to find out why!
Alec Baldwin has been dealing with a lot of drama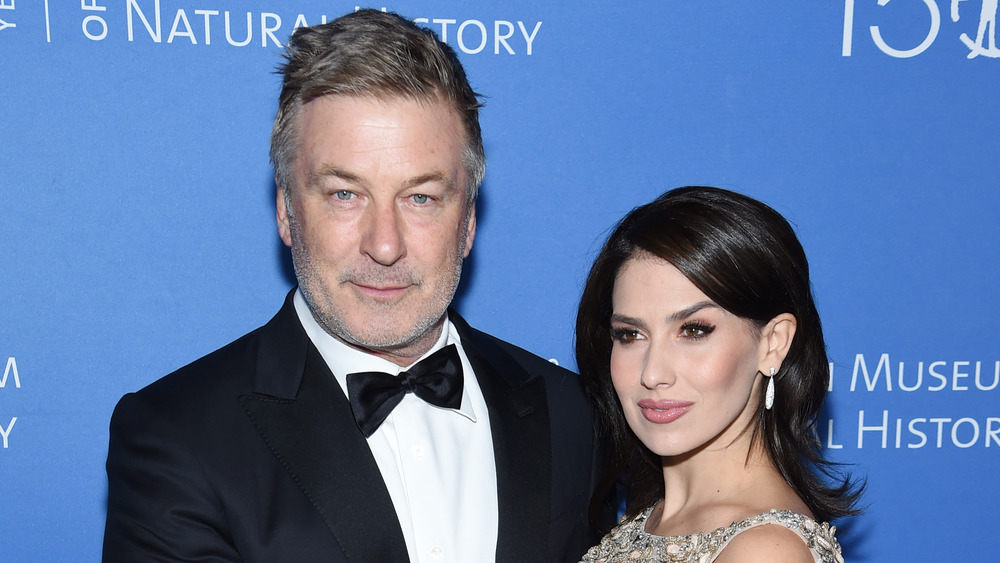 Jamie Mccarthy/Getty Images
Alec Baldwin left Twitter on Jan. 18, 2021, amid a scandal about wife Hilaria Baldwin's Spanish heritage. On Dec. 21, 2020, according to the Daily Mail, a tweeter commented in a since-deleted tweet, "You have to admire Hilaria Baldwin's commitment to her decade long grift where she impersonates a Spanish person." Despite her talent agency listing her birthplace as Majorca, Spain on her profile, and Hilaria herself reportedly telling an interviewer in 2020 that she had "moved" from Spain to the U.S. at 19 for college, Hilaria confessed via a Dec. 27, 2020, Instagram video that she was born in Boston, Mass. 
"I was born in Boston. I spent time in Boston and in Spain. My family now lives in Spain,' the yoga instructor attempted to clarify in a Dec. 30, 2020, article for The New York Times. She also explained in her Instagram video, "Yes, I am a white girl... Ethnically, I am a mix of many... things. Culturally, I grew up with two cultures." As Page Six reported, Baldwin born "Hillary Hayward-Thomas" to Dr. Kathryn Hayward and David Thomas, American-born professors who retired to Majorca in 2011. The truth about Hilaria's background is why many expressed confusion about the Spanish accent she seemingly adopted in earlier interviews.
So how did Alec react to all of the chaos? It's possible the drama sparked his absence from Twitter. 
Alec Baldwin has had enough of Twitter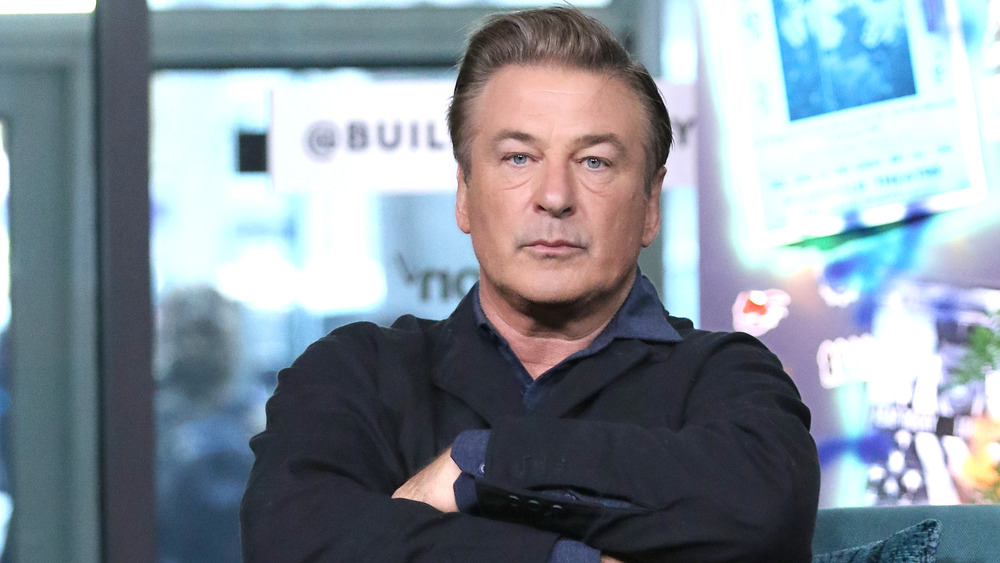 Jim Spellman/Getty Images
Alec Baldwin immediately stuck up for wife Hilaria when the online raucous about her ties (or lack thereof) to Spain broke. A day after Hilaria posted her Dec. 27, 2020, video explaining her controversial ownership of a dual Spanish-American identity, the actor posted an Instagram photo with the Mark Twain-attributed quote, "A lie can travel halfway around the world while the truth Is putting on its shoes." According to Cosmopolitan, a follower replied, "Like your wife being Spanish when she lived in Massachusetts her entire life. I take it her accent is fake as well? FRAUDS!" Baldwin's rejoinder? "Go f**k yourself." Pithy.
It's fair to assume all of this negative scrutiny toward the Baldwin family led to the 30 Rock star's departure from Twitter, at least temporarily. He tweeted, "Twitter is like a party where everyone is screaming. Not much of a party. Goodbye for now." Baldwin had previously posted an Instagram video on Dec. 28, 2020, addressing the controversy in which he said, "You kind of have to hack your way through the debris of Twitter. Twitter is just a vast orchard of crap." Baldwin additionally remarked in the video, "I have certainly slung some crap in that orchard myself every now and then with things I've said. So, that's not lost on me that I'm guilty of that as well." 
If history is any pattern, chances are high Baldwin will still make yet another return to the social media platform — stay tuned.