Who Is Kelly Mi Li From Bling Empire And What Does She Do For A Living?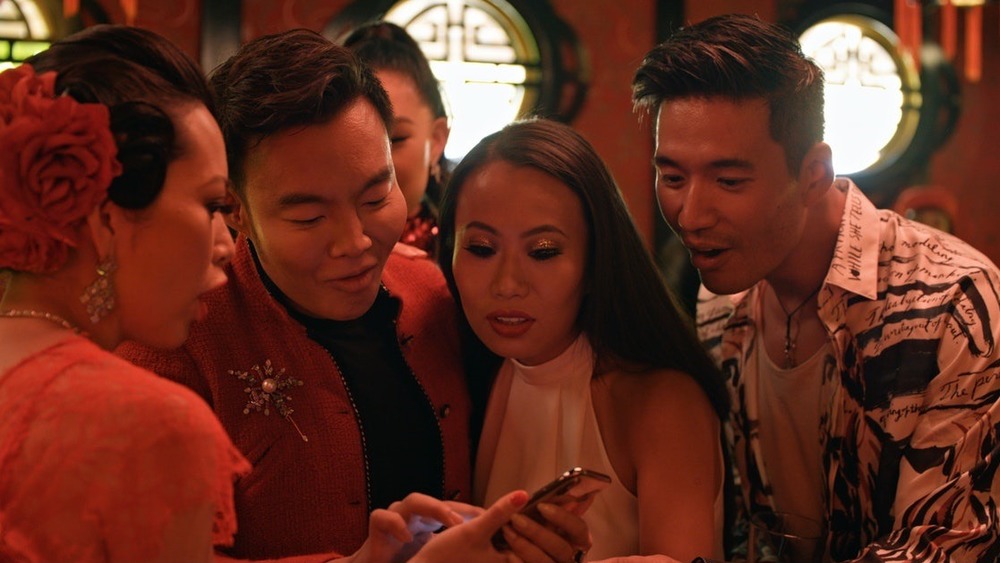 Netflix
Netflix, which stepped up its content game amid the COVID-19 pandemic, is continuing to bless us with hit series and fan-favorite films into 2021. At the tail end of 2020, the streaming service dropped Bridgerton, a period drama projected "to be one of the biggest hits in Netflix's history," and swiftly followed it up with Bling Empire, which jumped to Netflix's top 10 list within two days of its release on Jan. 15, 2021 (per Forbes).
The reality series is a larger-than-life take on Crazy Rich Asians, and follows a rich group of Asians and Asian-Americans in Los Angeles who seemingly have it all. While the uber-wealthy set spend their days attending extravagant parties and splashing out on designer wardrobes, there is more to their luxurious lifestyles than meets the eye. As one of the series' stars, Kelly Mi Li, explained to People, "You see there are a lot of real-life problems that we have to deal with as well." For her, these "problems" stem from mental health struggles, which she opted to speak out on, despite the fact that "mental health ... has a big stigma for the Asian community" (via People). 
But who exactly is the breakout celeb that is quickly becoming a household name thanks to her role in Bling Empire? And what does she do for a living?
Kelly Mi Li is one of the few self-made people on the show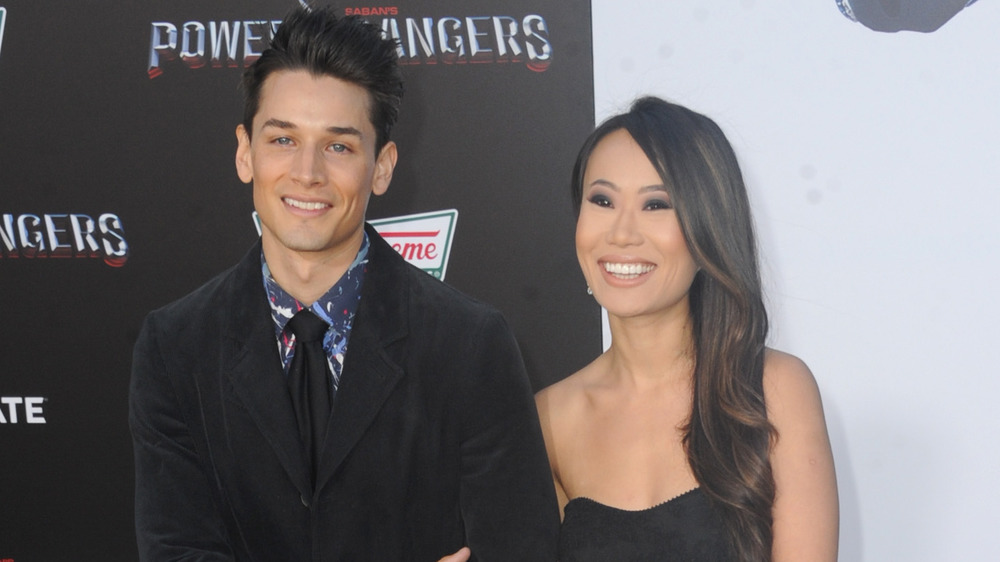 Albert L. Ortega/Getty Images
Kelly Mi Li may not be at the forefront of a lot of Bling Empire's drama, but that's because her storyline revolves around her on-and-off relationship with boyfriend Andrew Gray, aka the Red Ranger in Power Rangers Megaforce. Off camera, Li is constantly kept on her toes by the demands of her job. According to Bustle, the star is a media and production company executive, who was previously a partner at Greyscale Lab, following a high-profile role at talent management company East West Artists. As such, the working woman does not always have time to schmooze with her wealthy friend group. "Success didn't come easy; being an entrepreneur is not a nine to five," Li told Bustle. 
Hard work notwithstanding, the entrepreneur clearly loves her day job. It comes with a higher purpose, too, as Li is determined to bolster Asian representation in all areas of her work — Bling Empire is just the beginning. "I'm so proud. I'm so excited," the star gushed of her role on the series, speaking to People TV's Reality Check (per People). "Hopefully this can add to more of the Asian representation in mass media." 
As Bustle reports, the starlet is currently working on a script that is loosely based on her and her ex-husband's life, which she hopes conveys pride for their culture. Somehow, we think this is only the beginning for Li.