What Really Happened To Amanda Bynes
Getty Images
It's been over four years since former child star Amanda Bynes began to dominate the tabloids with her many run-ins with the law, frightening behavior and downright troubling tweets. These days, though, the 30-year-old starlet, who grew to fame in the '90s on the children's TV channel Nickelodeon, is reportedly doing much, much, much better than her darkest of days. Here's what Amanda Bynes is up to today.
She got treatment for mental illness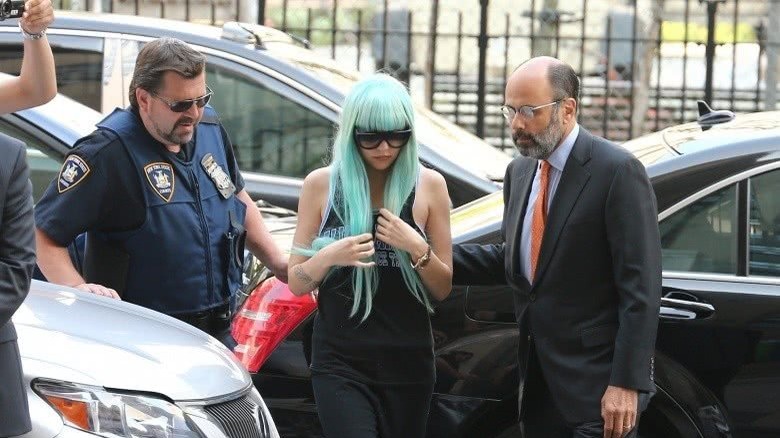 Getty Images
It was fairly obvious to most people following Bynes from 2012 to 2014 that she appeared to be suffering from some form of mental illness. She got arrested multiple times; often wandered the streets alone; allegedly started a fire on a woman's driveway; and tweeted a whole bunch of troubling things, including stories alleging that her father had molested her and her desire to hurt her parents. She later blamed those since-deleted tweets on a "microchip" in her brain which her father ordered to be put in, according to CNN. Great!
Hours after tweeting about the microchip, in October 2014, Bynes flew from New York City to Los Angeles, where she reportedly thought she was meeting with a lawyer, but was in fact being admitted to Las Encinas Hospital, a mental health facility in Pasadena. "In a perfect world, one would be honest about getting a person into a psychiatric hospital, but from her past behavior we have seen that Amanda Bynes avoids psychiatric hospitals at all cost because she doesn't believe that she's sick," Los Angeles psychiatrist Dr. Carole Lieberman, who followed Bynes' story, told CNN.
Bynes announced about a month after being admitted to the hospital that she had been diagnosed bipolar and manic depressive, according to E! News. After getting in- and out-patient treatment, People reported in April 2016, just days before her 30th birthday, that Bynes was "healthier than ever" and experiencing "healthier chapter" in her once-troubled life. At the time, she was also reportedly seeing a life coach named Joy Stevens.
She's slowly gaining her independence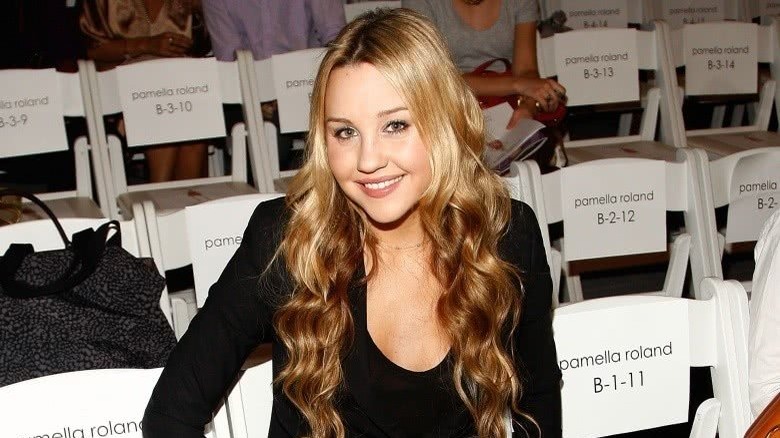 Getty Images
Bynes' parents secured a conservatorship in October 2014, after explaining to the courts that Bynes was spending "alarming amounts of money," which included buying expensive gifts and handing them out to strangers, according to TMZ. They were also concerned about a string of bizarre behavior, including her September 2014 DUI arrest—her second DUI and third car-related incident in two years—and allegedly attempting to shoplift from a New York clothing store.
Fortunately, things have since begun to turn around for Bynes. In February 2015, People reported that she was living on her own in an apartment in Los Angeles and getting along better with her parents, even though a judge granted them an extension of their conservatorship until a hearing in June that year. "Amanda is doing much better from where she was months ago," a family source told the magazine. "She has her own apartment and is much happier. She and her parents are getting along and Amanda is clear-headed, more focused and has more independence."
She's giving fashion school a second chance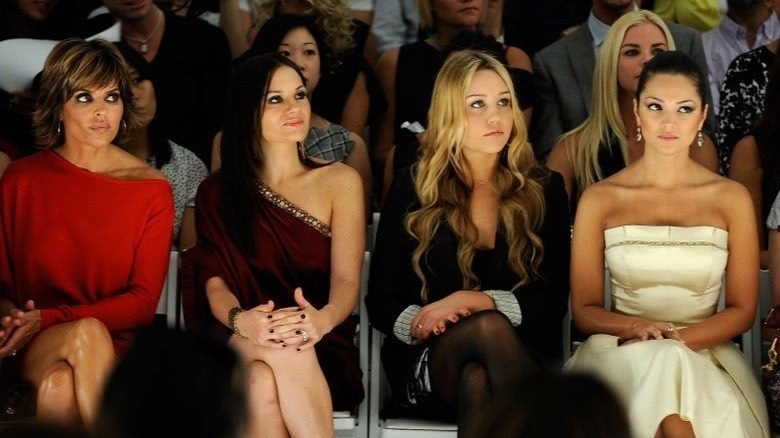 Getty Images
In 2014, Bynes enrolled at the Fashion Institute of Design & Merchandising's Irvine campus. Her stint didn't last very long, however; according to TMZ, she got kicked out of the school for allegedly showing up to class high and offering to pay classmates to do her homework.
But by October 2015, Bynes had re-enrolled in school—this time at FIDM's Los Angeles location, at which she was reportedly "doing great," according to People. "We are all so proud of her, and can't wait to see her amazing designs on the runway someday," Tamar Arminak, a lawyer for Bynes' parents, told the magazine at the time.
She's still reinventing her look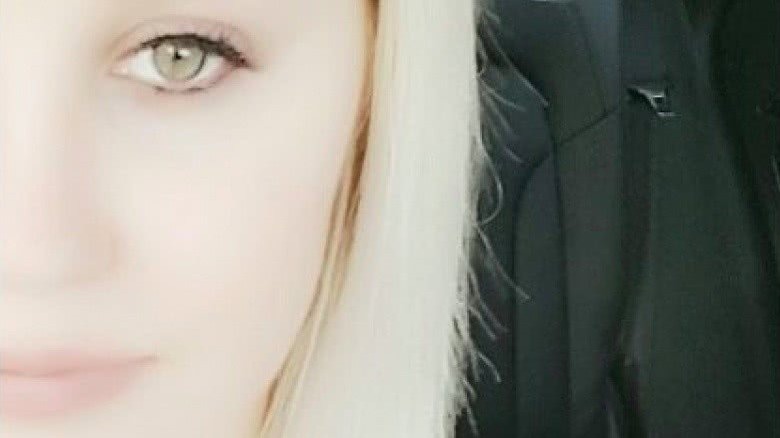 In February 2016, Bynes took to Twitter to show off her new blonde bob haircut, asking her millions of followers, "What do you think?" The subtle and refreshing new 'do marked a stark contrast to some of the more outrageous looks she sported during her reported public breakdown, which included multiple sets of wigs that she often wore to court. She also ditched her cheek piercings, based on the photo.
She's dabbling in art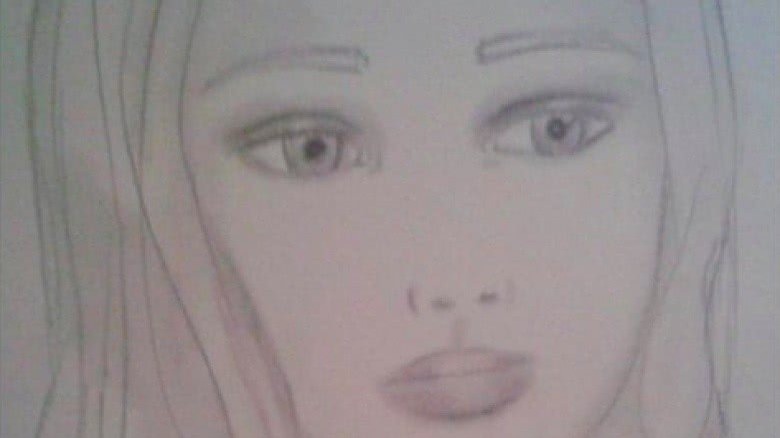 In March 2016, Bynes showed off her rather impressive art skills by posting a photo she drew on Twitter, which appeared to be a self-portrait. "Hey my loves!" She wrote. "Here's a drawing I did! [I love you!]" At the time, Bynes hadn't tweeted in about three months, according to the Daily Mail.
She took a break from Twitter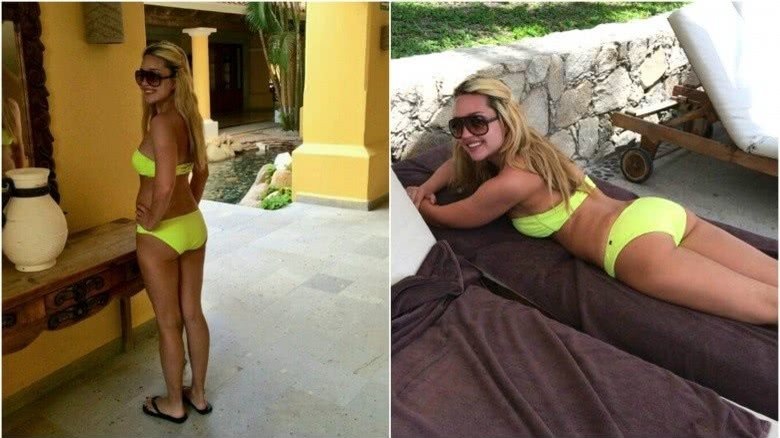 Bynes made headlines on August 24, 2016, when she returned to twitter after a long hiatus to give us an update on how things were going at FIDM. "Hi everybody! I haven't tweeted in a long time and I want to say hi! I've been really busy at FIDM, and I just finished my midterms," she wrote, according to People. "I am really loving school and I feel that I am learning a lot. I enjoy all of my classes and my teachers are excellent."
As for why she didn't tweet as much anymore, Bynes confirmed, "I'm really appreciative of all that FIDM is giving me. I've been in school learning about the fashion business so I don't have time to tweet."
A lawyer for the formerly troubled starlet echoed Bynes' positive tweets, telling People, "Amanda is doing exceptionally well. She is attending school and, as always, devoted to fashion."
She's giving back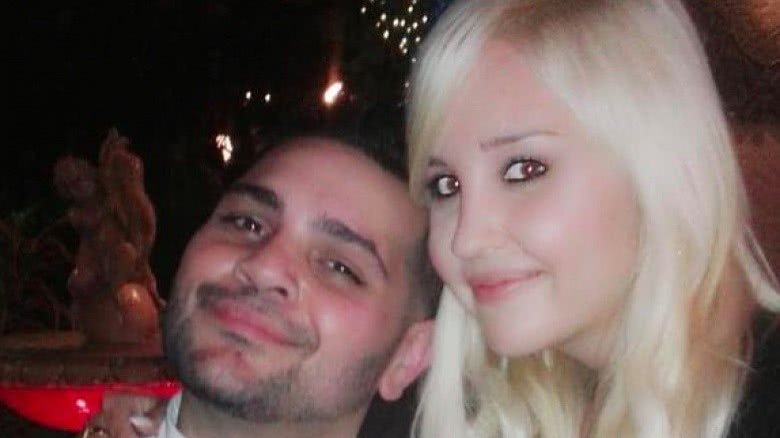 Last August, Bynes attended a black-tie gala for The Society for Orphaned Armenian Relief, an event that raised more than $60,000 for Armenian orphans worldwide, according to People. She attended the event with friend and designer Michael Costello, and wore one of his gowns. "She was 100 percent in good spirits—she's just a sweetheart," the gala's event planner, Kat Minassi, told People. "She had a wonderful time. Amanda supports the cause as well, so she came out with Michael for the evening and she was in great spirits. She enjoyed the evening with us and looked beautiful in her gown."
She's excited for the future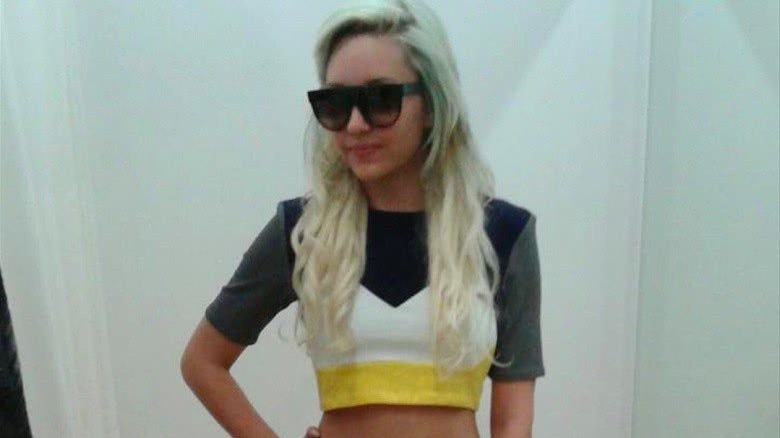 Right around when Bynes turned 30 on April 3, 2016, People magazine reported that Bynes finally had her sights set on the future after a rough couple of years. "She is happy and healthy and excited about the future," her parents' lawyer told the magazine.
Sources for People also claimed that Bynes was busy focusing on her fashion line. "She is working on her own designs, which are incredible thus far," the source said. "She hopes to launch her line soon."
"Amanda is doing great, enjoying school and thriving creatively," added her lawyer.
These days, her posts on social media also show the former actress in better spirits, posing with friends over the holidays and keeping a positive attitude. Who knows? Maybe we'll see some Amanda Bynes original looks walking down the runway some time soon.
She recently came out of hiding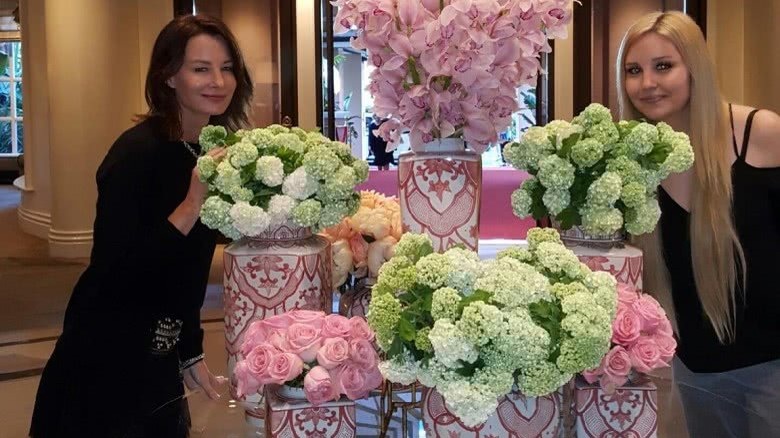 Bynes shocked the world on April 23rd, 2017, when she made an unexpected appearance on Twitter. Fortunately, her tweet was relatively harmless. "Stopping to smell the flowers on a gorgeous Sunday!" Bynes wrote, accompanied by a photo of her standing in front of a bunch of—you guessed it!—flowers.
The photo marked Bynes' first appearance on her once-infamous Twitter account since February that year, when she repeatedly denied that she was the person behind the twitter account @persianla27.
She's giving interviews again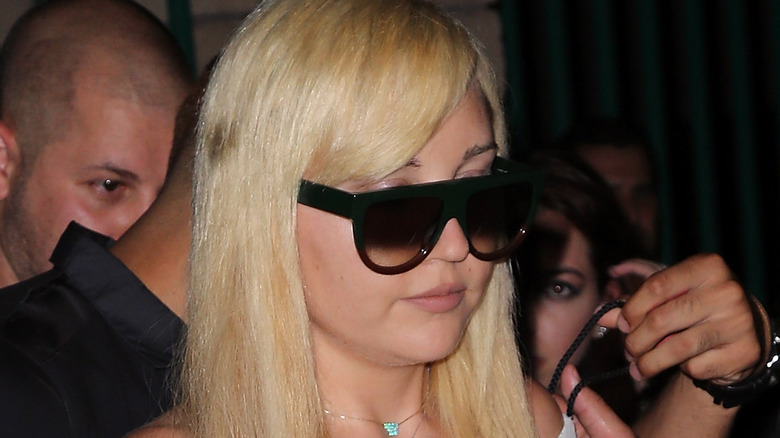 David Livingston/Getty Images
In June 2017, Bynes shocked the world when she unexpectedly gave her first interview in four years to Hollyscoop. The interview was widely criticized, much of which was directed at host Diana Madison's bizarre on-camera behavior and equally bizarre questions.
Still, the interview proved to be insightful for a number of reasons. For staters, Bynes revealed that she's ready to act again, and would like to do some guest spots on television and potentially star in a new series, as well. She also bluntly admitted that some of her erratic behavior on Twitter had been fueled by drugs, including the famous tweet in which she wrote, "I want Drake to murder my vagina."
Much of the remainder of the interview was spent critiquing celebrities' looks and recapping her favorite red-carpet looks. Which, given everything she's gone through over the last few years .... ugh.
She's back in control of her finances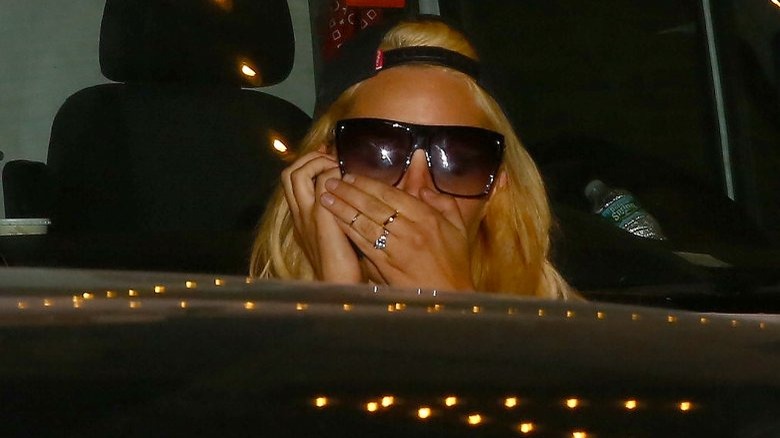 Getty Images
Also in June 2017, People reported exclusively that Bynes had regained control of her finances. The news was revealed by her conservatorship attorney Nyree Kolanjian.
"Because Amanda was doing much better, in October 2016, after providing a detailed accounting of the estate and accounting for every expenditure and receipt, Lynn petitioned the court to terminate the conservatorship of the estate," Kolanjian said. "Then after several hearings and detailed presentations to the judge regarding her progress and plans moving forward, the court approved the petition and handed control over her estate back to Amanda and her parents to handle privately outside of the courts."
"The court felt, based on Amanda's progress and her great relationship with her parents, there was no longer a need for court supervision of Amanda's money and she and her family can handle her financial affairs privately," Kolanjian added. "This was a first step in the right direction. Amanda's doing fantastic.
People noted that Bynes' mother, Lynn, "remains conservator over her 'person," which includes health and medical decision-making."