How Biden Described The Letter Left To Him By Trump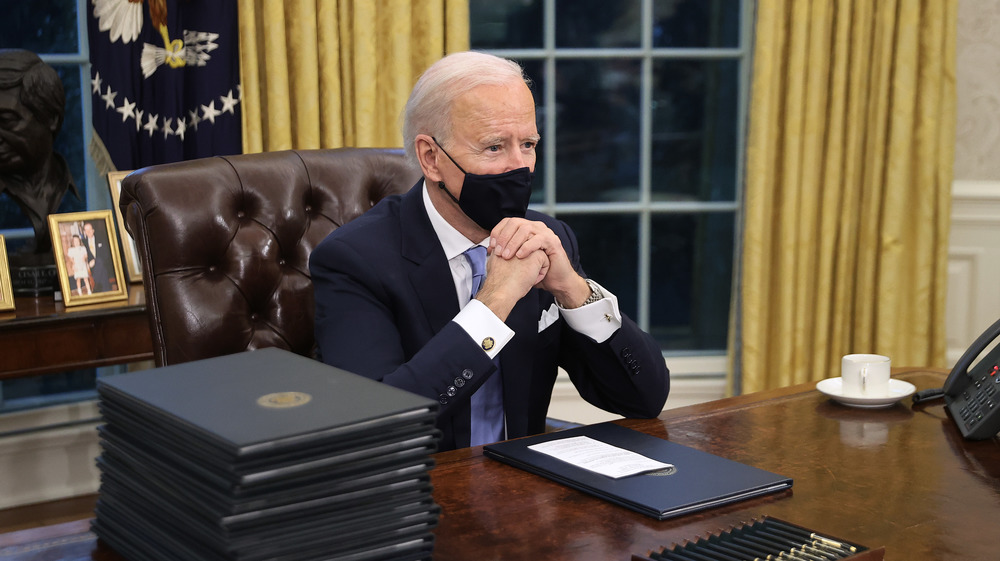 Chip Somodevilla/Getty Images
On Jan. 20, 2021, Joe Biden was sworn in as the 46th president of the United States. While there was not the usual inauguration crowd due to the COVID-19 pandemic and security concerns following the insurrection on Jan. 6, 2021, as per tradition, former U.S. presidents Bill Clinton, George W. Bush, and Barack Obama were in attendance. Notably absent was Donald Trump, the first outgoing president not to attend the inauguration of his successor in more than 150 years. Instead, he and former first lady Melania Trump held a small rally at Joint Force Base Andrews before departing for Mar-a-Lago on Air Force One. The former president also broke tradition by not hosting the incoming president and first lady at the White House prior to the inauguration.
One tradition Trump did uphold, however, was the act of leaving a letter to the next president. Often left on or inside the Resolute Desk, said letter can be found in the Oval Office, left there for the new commander-in-chief to find when they enter for the first time after being newly inaugurated. After signing his first executive order, President Biden was asked about the contents of the letter by reporters. "The President wrote a very generous letter," Biden told reporters (per CNN). "Because it was private, I will not talk about it until I talk to him, but it was generous." A senior Trump aide told CNN that the letter was on his list of things to do the night before the inauguration and he did not show it to many aides.
Joe Biden described Donald Trump's letter as 'generous and gracious'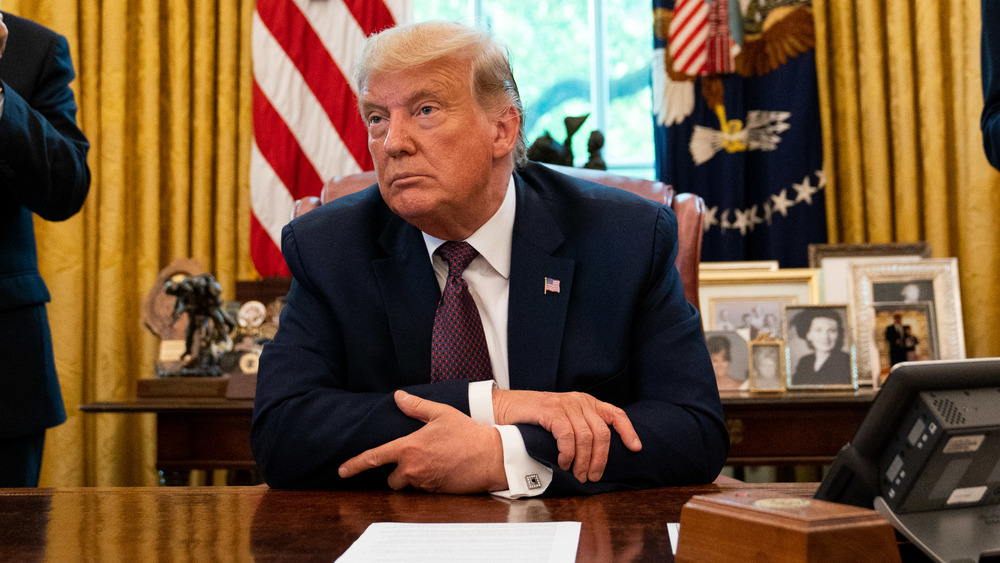 Pool/Getty Images
While former president Donald Trump did not share his letter with many of his aides, a senior Trump aide described the letter as a "personal" note that prayed for the "success of the country" and that Biden's administration would "care for the country" (per CNN). According to a Bloomberg reporter, Trump did not place the letter in the office himself, rather tasking an aide with doing so instead.
During the Biden-Harris administration's first press briefing, White House press secretary Jen Psaki refused to elaborate on the letter's contents, saying, "This is a letter that was private, as he said to you all. It was both generous and gracious, and it was just a reflection of him not planning to release the letter unilaterally, but I wouldn't take it as an indication of a pending call with the former president" (per the New York Post).
So why did Trump abandon other traditions but not this one? When Trump received his letter from former president Barack Obama on his own inauguration day in 2017, he was reportedly incredibly enthused (per CNN). "It was long. It was complex. It was thoughtful," Trump said of the letter in an ABC News interview. "And it took time to do it, and I appreciated it" (per The Hill). The full contents of the letter from Obama to Trump were shared by CNN in September 2017 despite Trump's comment to ABC News that he "won't tell the press what's in that letter". 
Yet, while the tradition might seem commonplace now, it's actually a rather modern custom, dating back to the 1980s.
Ronald Reagan was the first outgoing president to institute this modern tradition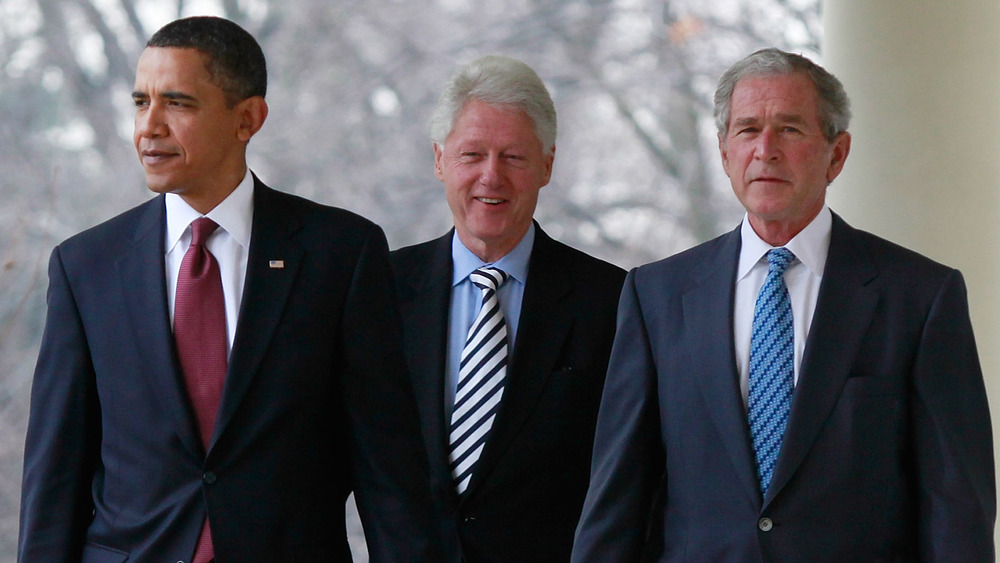 Mark Wilson/Getty Images
The tradition of the outgoing president leaving a note for their successor to find when they enter the Oval Office for the first time began on Jan. 20, 1989, when former president Ronald Reagan left a note for his vice president, George H.W. Bush. Part of the note read, "George I treasure the memorys [sic] we share and wish you all the very best. You'll be in my prayers. God Bless You & Barbara. I'll miss our Thursday lunches" (per the Washington Post).
Four years later, when Bush was voted out after only one term in office, he decided to continue the tradition despite Bill Clinton having been his campaign opponent. An excerpt from his note read, "There will be very tough times, made even more difficult by criticism you may not think is fair. I'm not a very good one to give advice; but just don't let the critics discourage you or push you off course" (per the Washington Post). Clinton reflected on the later in an Op-Ed published after Bush's death in 2018, saying, "No words of mine or others can better reveal the heart of who he was than those he wrote himself" (per the Washington Post).
Clinton, George W. Bush, and Barack Obama all continued on with this tradition, which cements the peaceful transfer of power despite party lines. While Trump abandoned many presidential traditions, this was one he surprisingly decided to keep alive.