What Really Attracted Caitlyn Jenner To Kris Jenner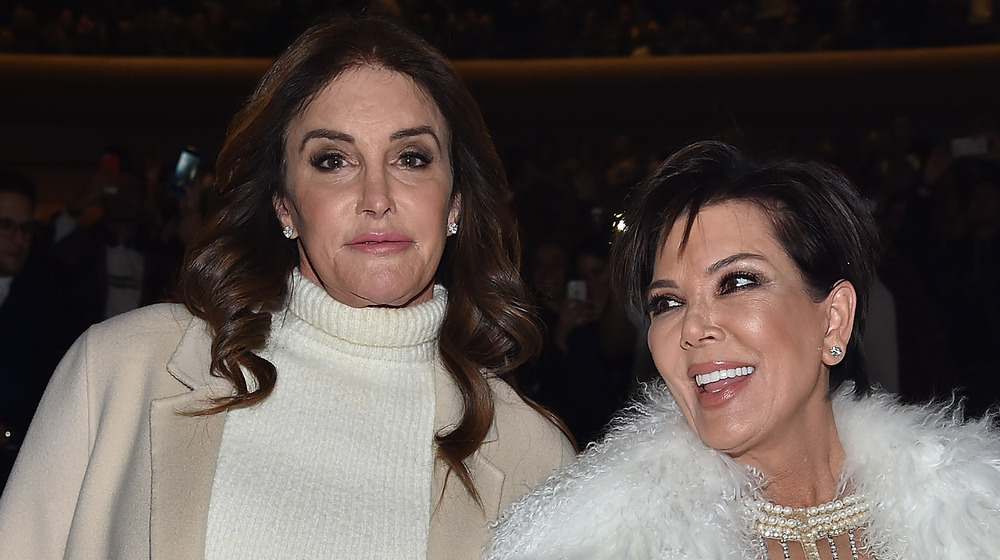 Dimitrios Kambouris/Getty Images
The relationship between Caitlyn and Kris Jenner undoubtedly became even more complicated after they divorced in 2015. At first, things seemed civil between the two. Then, they weren't, and then things got worse. However, these days, things seem to have come full circle. In fact, in January 2021, Caitlyn even spoke positively about her ex.
After the two separated in 2013, Caitlyn announced that she was transgender in 2015, per Entertainment Tonight. Despite initial reports that Kris supported Caitlyn — even though she admitted to being in the dark for years — it seemingly wasn't easy for her to accept the change in her former husband and the father of her daughters Kendall and Kylie. At one point, per Entertainment Tonight, she called her daughter Kim Kardashian a "traitor" for supporting Caitlyn and said about her ex: "I honestly wish I never met [Caitlyn]."
Understandably, emotions were high after the split and both sides fired some shots, but it seems like things have cooled down a bit since then. During an appearance on The Skinny Confidential Him & Her Podcast in January 2021, Caitlyn had nothing but glowing things to say about her ex, Kris.
Caitlyn recalled when she first met Kris and how 'she was very different'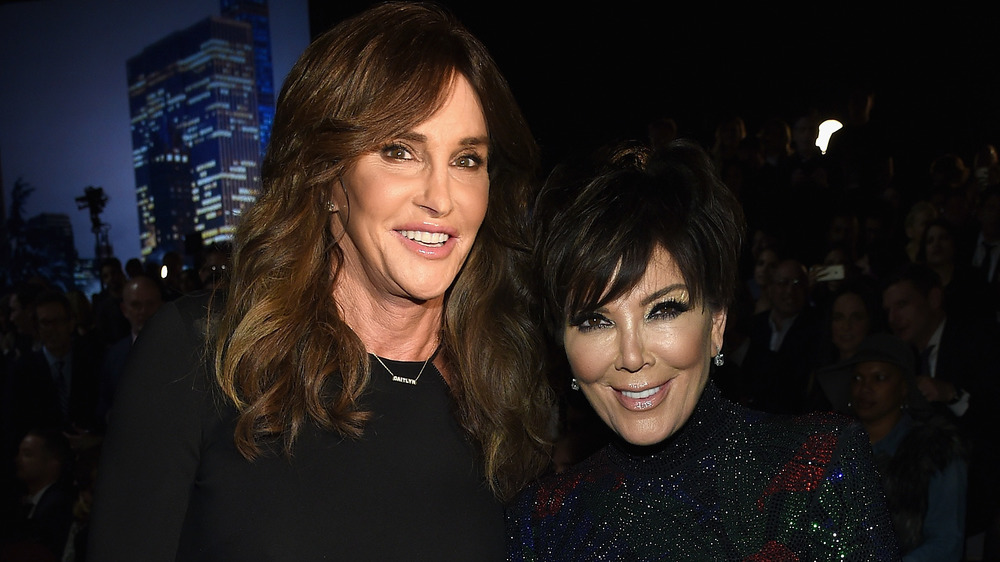 Dimitrios Kambouris/Getty Images
On The Skinny Confidential Him & Her Podcast, Caitlyn Jenner remembered the early days of her romance with Kris Jenner. "I always liked strong women, and she was very strong. I have always put kind of women up on a pedestal, and I'd love strong women, independent women." She also recalled that Kris was "very classy," "very smart," and "had a great sense of style." Caitlyn elaborated, "She was very different for me. I mean, you know, she lived in Beverly Hills, and I'm not a Beverly Hills person."
She revealed that the two hit it off from the start, even though Kris "had just been going through a divorce" from her first husband, Robert Kardashian, the father of Kourtney, Kim, Khloé and Rob. Right away, Kris fired Caitlyn's assistant and took over her business dealings. Caitlyn was a motivational speaker back then, but had fallen into a rut after competing in the Olympics."I had not done much because I just hadn't been motivated at all," Caitlyn shared. "[Kris] goes, 'Wow, we're going to start with that.'"
Color us not surprised at all that the ultimate momager took over and did what she does best.