Why Kodak Black Will Still Face Legal Trouble Despite Pardon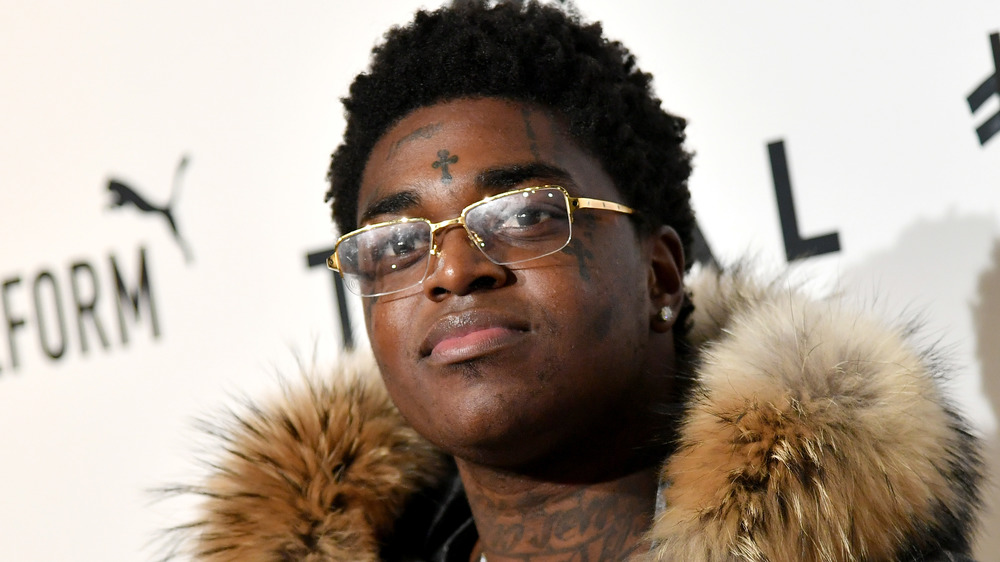 Mike Coppola/Getty Images
Kodak Black received some good news in January 2021 when former President Donald Trump pardoned the star along with fellow rapper Lil Wayne (but not Rudy Giuliani or Tiger King's Joe Exotic). According to the Miami Herald, Black had been "sentenced to 46 months in prison on federal weapons charges." Meanwhile, TMZ reported that the sentence was "for making a false statement on a federal document."
CNN — after breaking down Black's various charges, admissions and pleas — shared a statement from former White House press secretary Kayleigh McEnany, explaining the motivation behind Trump's decision to pardon the star. "Kodak Black is a prominent artist and community leader," McEnany said before noting that he had already "served nearly half of his sentence." The statement from McEnany also explained that Black has become "deeply involved in numerous philanthropic efforts" and "has committed to supporting a variety of charitable efforts, such as providing educational resources to students and families of fallen law enforcement officers and the underprivileged."
While it sounds like Black has some plans in mind to help him turn his life around while also helping others, it turns out that he's still facing legal troubles even though he was pardoned.
Kodak Black could still face 30 years in prison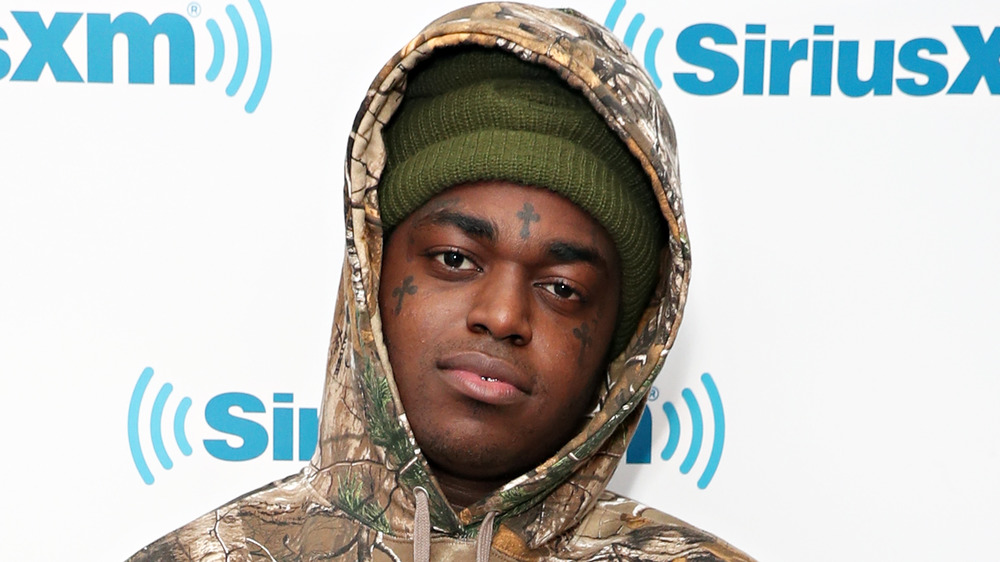 Cindy Ord/Getty Images
Kodak Black may have avoided serving his full sentence related to weapons and false statement charges due to a pardon from former President Donald Trump, however, that isn't the only legal trouble the rapper is facing. And depending on how things turn out, he could find himself right back behind bars. He might also have to stay there for a very long time.
Despite the presidential pardon, "prosecutors in South Carolina are still ready to aggressively pursue a sexual assault case against" Black, according to TMZ. Legal documents show that "[p]rosecutors in S.C. claim Kodak forced himself on an 18-year-old woman in a hotel room after a Feb. 2016 concert, allegedly raping her and biting her neck and right breast." Black has already been "indicted ... on a felony charge of first-degree criminal sexual conduct," but the case was reportedly "disrupted by COVID..."
Granted, you might be left saying, "But ... Kodak Black was pardoned!" That may be true, but the move by Trump to get the rapper of prison "for a federal crime has NO impact on cases in state court." That's why if Black is convicted of the sexual assault charges, he could "[face] up to 30 years in state prison."
If you or someone you know has been the victim of sexual assault, you can call the National Sexual Assault Hotline at 1-800-656-HOPE (4673) or visit RAINN.org for additional resources.