Kylie Jenner Responds To Social Media Uproar About Her Bathroom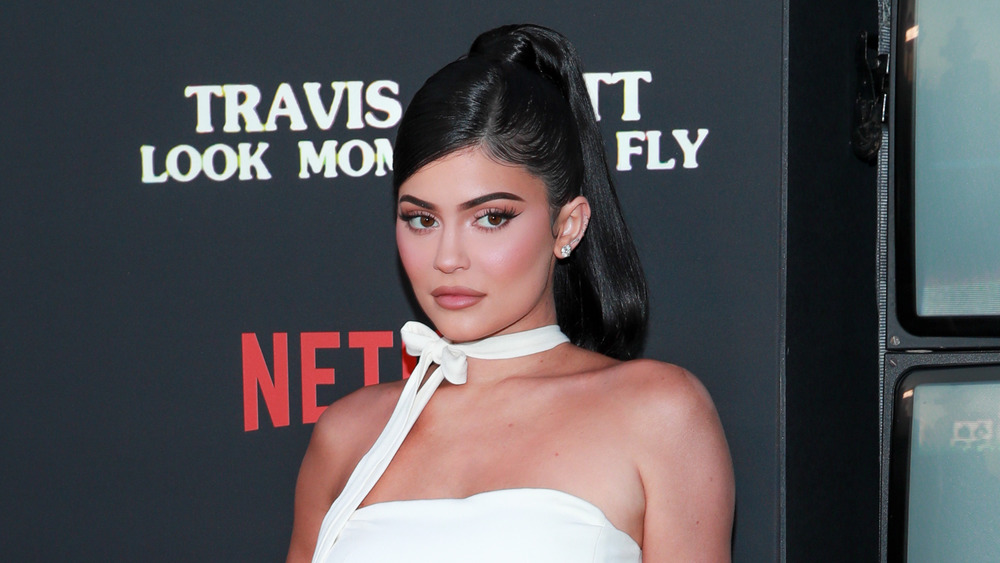 Rich Fury/Getty Images
Kylie Jenner is clapping back at social media for throwing a hissy fit over her bathroom.
It all started when Jenner shared a video of a pink marble shower, which fans assumed was in one of the Keeping Up With the Kardashians star's reported 14 bathrooms in her Los Angeles mansion. The reality star bought her $36.5 million home in April 2020, according to E! News. The mansion, which is assumed to be Jenner's desired quarantine spot amid the coronavirus pandemic, is a whopping 15,350 square feet with seven bedrooms.
When the Kylie Cosmetics owner gave her millions of Instagram followers a quick tour of her perfectly pink bathroom, Elle noticed that "the water pressure on the showerhead appeared to be less than ideal." The realization sparked interest on Twitter, with users pointing out that the tiny shower head and low water pressure doesn't match the price tag of the mansion. After all, what's the point of 14 bathrooms in a $36.5 million mansion if you can't take a good shower?
Jenner is clearing up the rumors, however, taking to Instagram yet again to calm fans' concerns.
Kylie Jenner revealed her real shower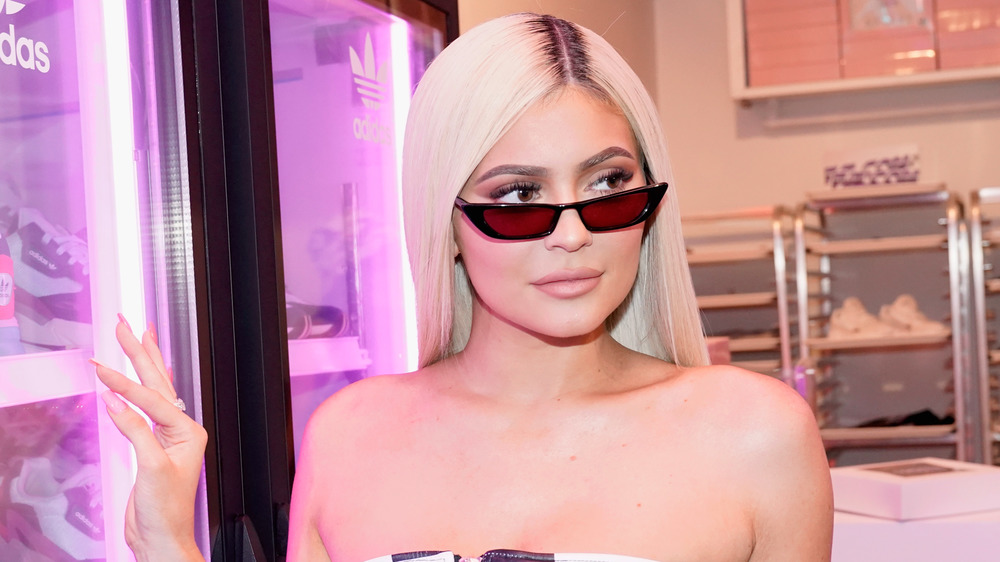 Erik Voake/Getty Images
In a new Instagram story, Kylie Jenner responded to the social media uproar about her light-as-a-feather water pressure in her surprisingly small (relative to her mansion) pink bathroom. The reality star revealed the shower in the video is actually not in her mansion at all, but her office. 
Jenner has previously given tours of her Kylie Cosmetics offices, showing off the multiple glam rooms, the champagne vending machine, and of course, the wall of lip kits. Turns out, the pink marble shower with light water pressure is also a feature in Jenner's massive headquarters.
"I keep seeing on the internet my f**king shower," said the Keeping Up With the Kardashians star (via Hollywood Life). "If you don't know what I'm talking about, I posted a video of my shower at my headquarters, my [Kylie Cosmetics] offices, which I love. I think it's an amazing shower, I have no problem with it, but everyone seems to find my water pressure very concerning,"
The celebrity then gave a tour of her actual shower in her massive mansion, which features plain white walls, customizable temperature settings, and perfectly strong water pressure. "So, this is really my shower at my house... This is my everyday shower, it's amazing," she explained. Nothing to worry about here — Kylie Jenner is still massively rich and living luxuriously.