The Tragic Death Of Dolly Parton's Brother Randy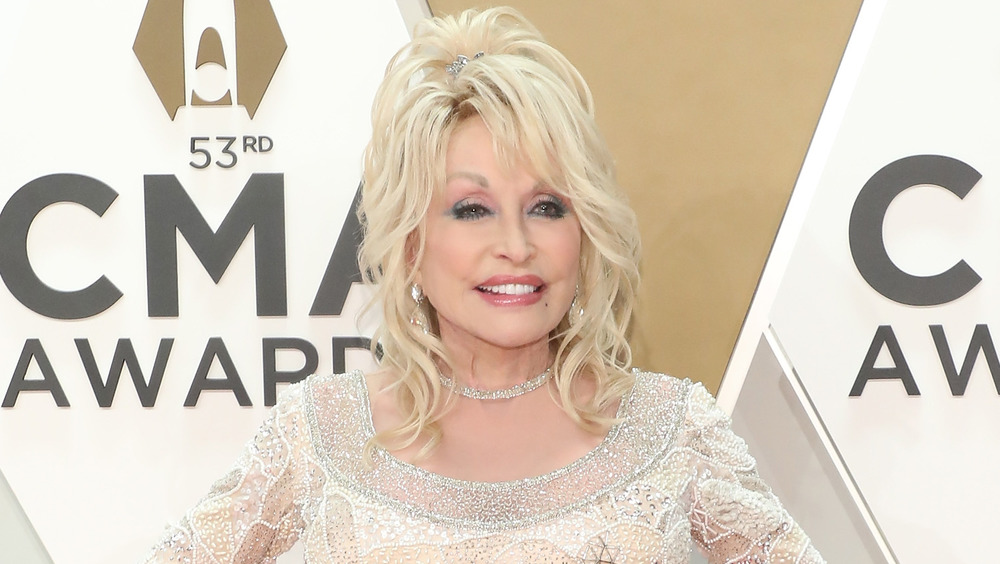 Taylor Hill/Getty Images
Dolly Parton likely expected the week to be a happy one, as she turned 75 years old on Jan. 19, 2021. Unfortunately, the country music icon shared some sad news on her Facebook page two days later. She revealed, "My brother Randy has lost his battle with cancer. The family and I are grieving his loss but we know he is in a better place than we are at this time." Dolly described her late brother as "a great singer, writer, and entertainer," sharing that he used to play guitar and sing with her on stage for years. He also had his own show at her theme park, Dollywood.  
Parton shared, "He's had several chart records of his own, but his duet with me on 'Old Flames Can't Hold A Candle To You' will always be a highlight in my own career." She also mentioned their duet on her 2020 Christmas album, a song called "You Are My Christmas," which also featured his daughter Heidi. Parton remarked, "It was his last musical recording and he shined on it just like he's shining in heaven now." In November 2020, Parton told The Tennessean, "Randy, he was born around Christmas time. He was our Christmas baby, so we always called him 'Christmas' just for fun." 
Dolly Parton's brother Randy was a singer, too
Per The Tennessean, Dolly Parton's younger brother Randy Parton was 67 years old when he died. In addition to recording music with Dolly and performing at Dollywood, Randy released some of his own music over the years, as well, including the 1982 song "Roll On (Eighteen Wheeler)," which ended up becoming a major hit for the country music band Alabama, who released their own version of it two years later. People reported that Randy was the eighth born out of the 12 Parton siblings. Randy was the second Parton sibling to die within the past few years, with Taste of Country reporting that Floyd Parton died in 2018 when he was 61 years old. 
In addition to his daughter Heidi, Dolly shared that Randy is survived by his wife Deb, their son Sabyn, and two grandsons named Huston and Trent, in her Facebook post about her brother's death. Dolly shared, "We will always love him and he will always be in our hearts." And our hearts go out to Dolly and her family as they mourn this tragic loss.