The Real Reason DJ Spinderella Was Fired From Salt-N-Pepa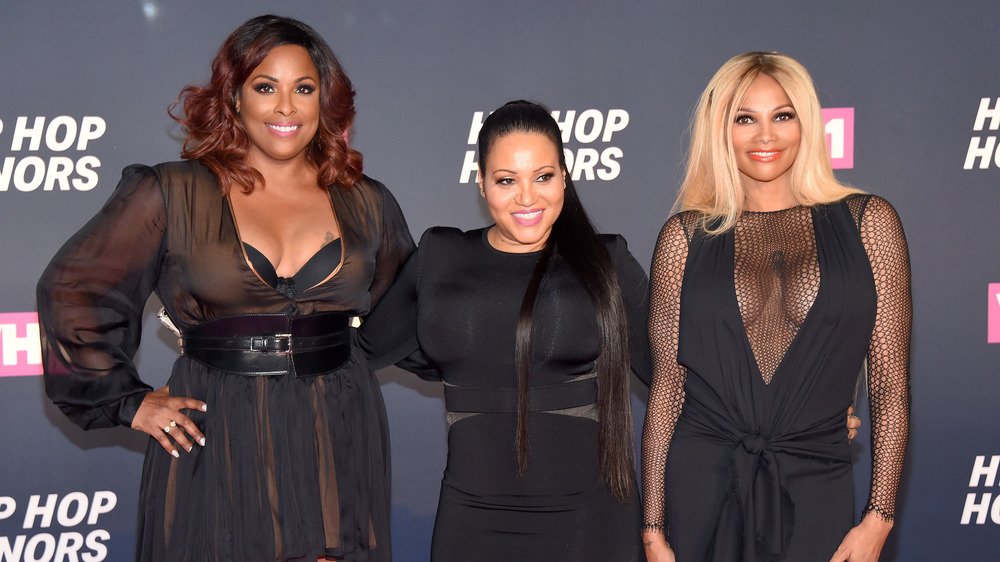 Michael Loccisano/Getty Images
Throughout the decades, girl groups in the music industry have had their fair share of gossip and drama (just like boy bands, TBH). Groups such as the Spice Girls, Destiny's Child, and Fifth Harmony have all dealt with the inevitable — the departure of an original member or two. Lineup changes are not uncommon within groups, with announcements being preceded with unnecessary speculation and fans infighting as to what happened.
Another group that suffered the same fate was Salt-N-Pepa. The hip-hop group was formed in 1985 by then college students Cheryl "Salt" James and Sandra "Pepa" Denton, per Forbes. They were one of the first all female hip-hop groups and were unabashedly proud of their success (via Fuse). Originally a duo, DJ Spinderella (real name: Deidra Roper) joined Salt-N-Pepa in 1987 when she was 16, according to The Root, and was a prominent staple in their lineup for DJing talents until she was fired from the group in 2019.
So what exactly happened to all the spice that was in the group? Read on to find out the real reason DJ Spinderella was fired.
DJ Spinderella said she was 'terminated' from Salt-N-Pepa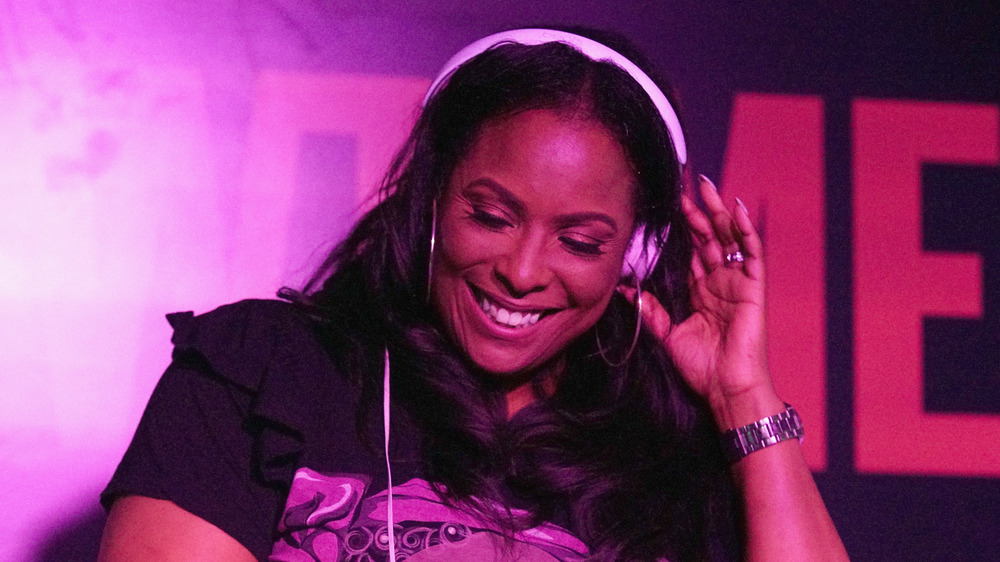 Amy E. Price/Getty Images
In an Instagram post directed to Salt-N-Pepa fans in May 2019, DJ Spinderella announced she was fired from the group after contributing to hits such as "Whatta Man" and "Shoop" throughout her time with them.
"I'm deeply saddened to share with all the #SaltnPepa and #Spinderella fans that I will not be performing on the #NKOTB Mixtape Tour," Spinderella revealed. "Despite my participation in promoting the tour and being highly publicized as one of the acts, in January 2019 I received a 'termination' email from #SaltnPepa excluding me from performances with the group. It was my expectation, after making that decision, that they would also take responsibility for sharing the news with the public and other affected parties... Out of love for my fans and a commitment to upholding a standard of professionalism, I've taken it upon myself to let everyone know."
DJ Spinderella also insinuated that Salt-N-Pepa used her to manipulate fans into thinking she was part of their projects. "I refuse to participate in misleading fans, ticketholders, and others who — based on all the advertising — were anticipating seeing the iconic #SaltnPepa and #Spinderella trio. So, I'm making it clear now," Spinderella added.
Although there wasn't an official cause for termination, Spinderella did provide some insight as to what might've happened through a lawsuit she filed in July 2019.
DJ Spinderella alleged Salt-N-Pepa defrauded her of royalties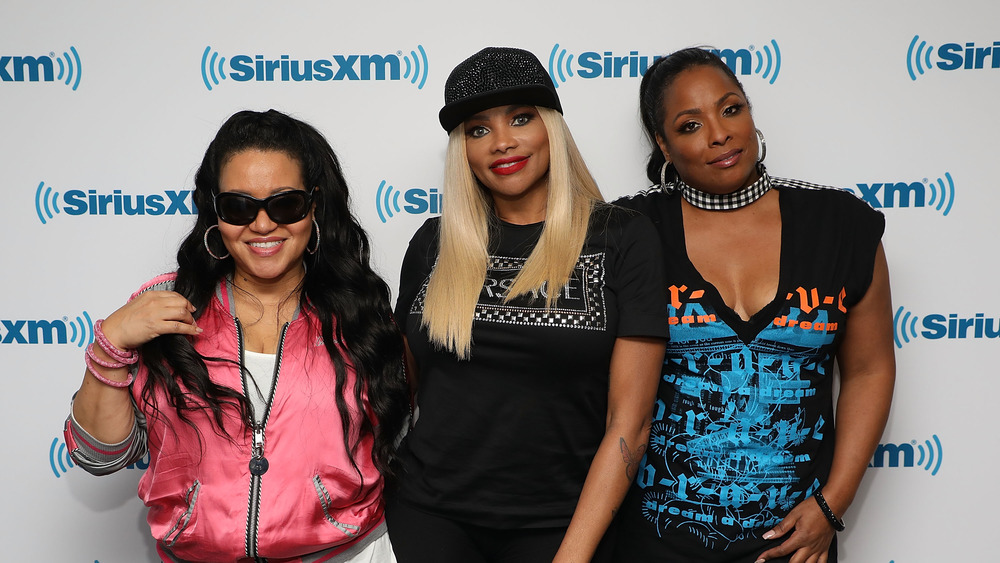 Taylor Hill/Getty Images
Two months after she was terminated from her contract, DJ Spinderella sued Salt-N-Pepa for "multiple breaches of contract, fraud and intentional misrepresentation," according to People. The outlet also reported that Spinderella was intentionally cut out of deals and alleged that she was fired because she refused to accept low pay for her work, as per The Blast.
"On January 4, 2019, within days after [Deidra] Roper accepted the Deferred Compensation Arrangement, Roper received a written notice of termination ... by email, which therein purported to completely terminate Roper's services ... following Roper's 'last performance with Salt-N-Pepa on December 3, 2018,'" the lawsuit stated, via People.
Spinderella also claimed that Salt-N-Pepa failed to deliver on the writing in her contract, saying that she was to be paid her "full one-third share of various sources of income and ancillary revenue" per People.
While Salt-N-Pepa have denied Spinderella's allegations, it remains to be seen whether the latter will prevail in the case.