Travis Barker: How Much Is The Rock Star Really Worth?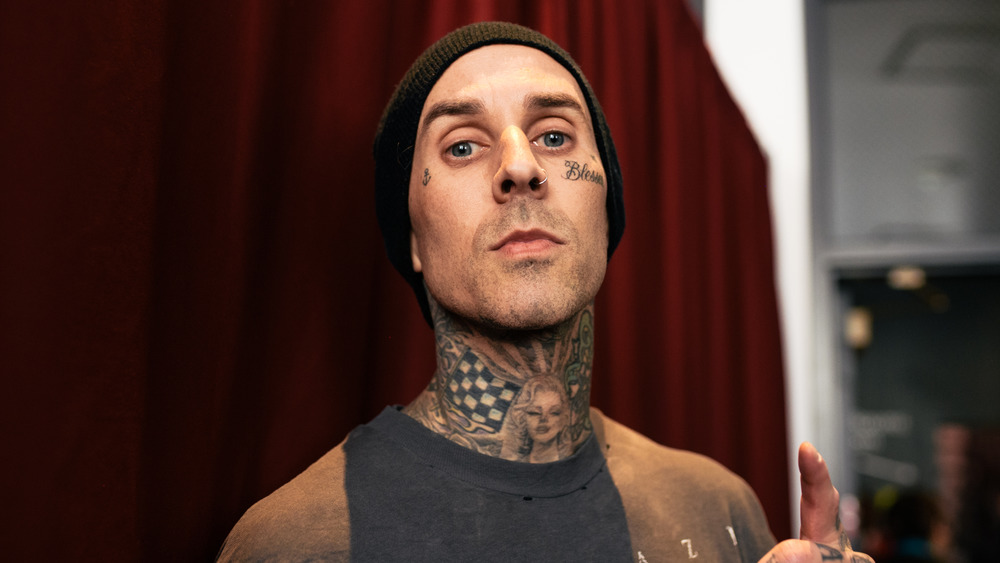 Emma Mcintyre/Getty Images
Travis Barker is one of the most famous rock stars ever, and he has worked in the music industry for several decades and with various musical affiliations. Of course, the star is best known as the drummer for one of the most iconic pop-punk bands, Blink-182. But Barker wasn't the band's first drummer, as he replaced the original drummer, Scott Raynor, in 1998, according to NME. However, once the California native quickly mastered the songs alongside Mark Hoppus and Tom DeLonge, the rest became history. The band saw huge success with their 1999 release, Enema of the State, and more than 20 years later, Blink-182 is regarded as one of the most influential rock groups to date. 
With a successful musical track record, along with his dabbles in reality TV and even a clothing line, Barker is no stranger to the spotlight. In January 2021, he got romantically linked to Keeping Up With the Kardashians star Kourtney Kardashian, though neither of them has directly addressed the rumors as of this writing.
So with Barker's name remaining a hot topic in the press, many fans are curious to know: How much is the rock star worth? We reveal the reported figure below.
For Travis Barker, it pays to be a rock star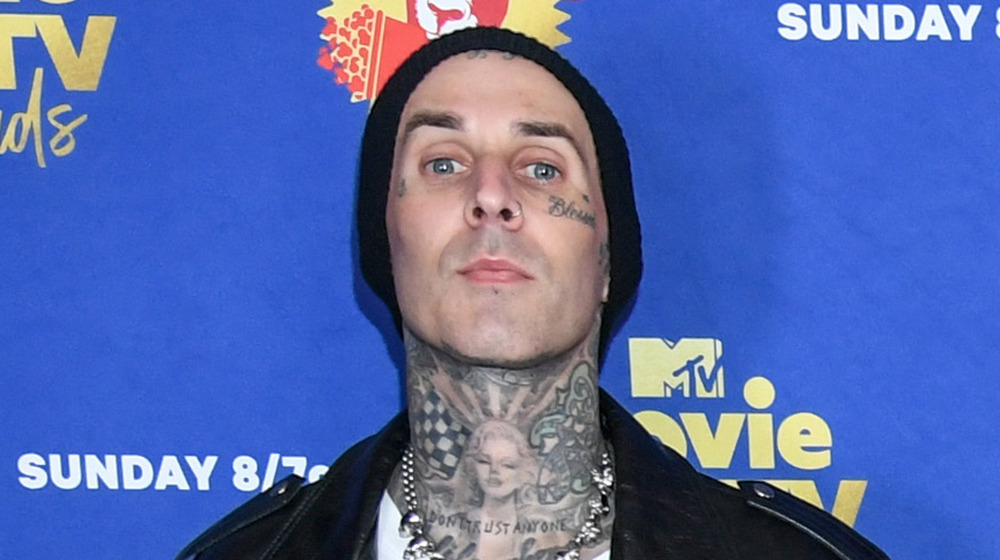 Kevin Mazur/2020 Mtv Movie & Tv Awards/Getty Images
Hold on to your drum sticks! Some fans might be surprised to learn that Travis Barker's net worth is an estimated $50 million, according to Celebrity Net Worth. Considering Barker's endeavors in the entertainment industry, it's easy to see why he's living pretty comfortably. Although much of his net worth is from Blink-182-related sales, Barker also has other sources of income. In 2015, he released a memoir titled Can I Say, which Barker described as treating "like an album" to Billboard. The musician also has a clothing line, Famous Stars and Straps, which has maintained popularity since its 1999 conception. 
Circling back to Blink-182, the band contributes greatly to Barker's net worth through album sales, merchandise, and tour sales, to name a few examples. The band even scored a Las Vegas residency deal in 2018, which is pretty impressive. According to NME, Blink-182 is gearing up to release new music in 2021, with their most recent release, Nine, having dropped in 2019. Although we don't have many details about the band's new music, Barker himself confirmed that it is happening, simply responding "yes" when a fan asked via Instagram if they'd drop new music this year, NME noted. 
With a successful history in Hollywood and a positive future ahead, Barker's net worth will likely continue to grow in years to come.