Here's What Eva Mendes's Net Worth Really Is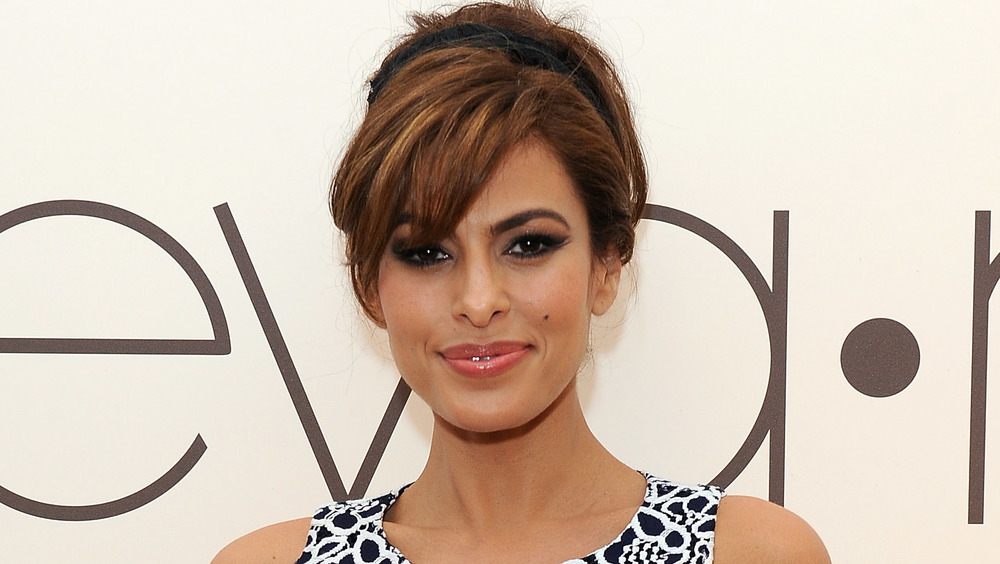 Angela Weiss/Getty Images
Eva Mendes' major break came when she appeared in the 2001 movie Training Day. After that, she starred in other hit movies, including Hitch with Will Smith. However, she stopped appearing in films after 2014's Lost River, which was written and directed by her partner Ryan Gosling, who has also continued to work as an actor. In 2017, he was nominated for an Academy Award for his performance in La La Land, but he brought his sister with him as his plus-one to the ceremony, which raised some eyebrows. Mendes told Shape, "What people don't know about me is that I love being home." She explained, "Instead of hitting the red carpet, I'd rather be with our girls." Mendes and Gosling have two daughters, Esmeralda Amada and Amada Lee.
In January 2020, Mendes responded to an Instagram user who asked when she would be in a new movie, sharing that she'd be open to returning to the screen "[w]hen there's something worthwhile to be a part of" (via Harper's Bazaar). She explained to the fan, "As a mother now, there are many roles I won't do. There are many subject matters that I don't want to be involved with, so it limits my choices and I'm fine with that. I have to set an example for my girls now. But no worry I got some side hustles. Ha! Thanks for asking. All the best for 2020." 
While almost no one had "the best" in 2020, Mendes wasn't kidding about those side hustles. Hers are actually very lucrative. 
Eva Mendes doesn't need to act for a paycheck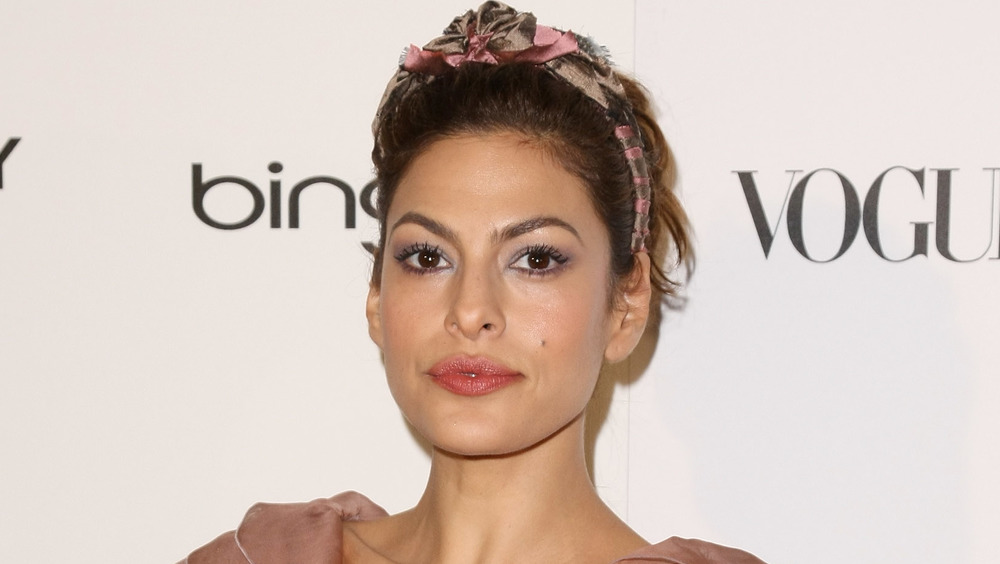 Neilson Barnard/Getty Images
Even though Eva Mendes isn't acting these days, she's banked plenty of money with some major brand deals. She's appeared in commercials for Pantene hair products, Thierry Mugler perfume, Calvin Klein, Avon, Revlon, Vogue Eyewear, Reebok and more. 
She's also created her own brands, including a bedding line that she sold through Macy's called Vida by Eva Mendes, per People. It seems like the line has been discontinued, but Mendes' ambition is still going strong. She has her own clothing collection with New York & Company, which is a collaboration that's been going strong since 2013, according to People. In 2019, she told People, "Ryan [Gosling] is incredibly supportive and he's always in awe."
All of those side hustle and years as an actress amount to a $20 million net worth, according to Celebrity Net Worth. A $20 million net worth and the ability to skip red carpets in favor of family time? It seems like she truly gets the best of both worlds.