The Real Reason You Recognize The Rappers In That Geico Commercial
The GEICO insurance company is as well-known for its engaging and hilarious commercials as it is for saving people money on their car insurance. GEICO's gecko mascot has become iconic and is a mainstay in their TV spots, plus they have created other memorable characters such as the Caveman.
In December 2020, GEICO remixed a legendary hip hop song that had viewers rocking along and chuckling while watching the commercial. The ad starts with a mother chopping vegetables on a cutting board in her kitchen. A voiceover asks her, "What are you waiting for, hip hop group Tag Team to help you plan dessert?" The camera pans over to show the duo standing in front of several tubs of ice cream while holding scoopers. "French vanilla, Rocky road / Chocolate, peanut butter, cookie dough / Scoop there it is," they sing to the tune of their wildly successful 1993 single "Whoomp! (There It Is)."
Part of what has helped "Whoomp" stay preserved for future generations is that the song continues to appear in commercials. According to Muse By Clio, the track got used in a Walmart Christmas spot and Android and Outback ads. The group, comprised of rappers Cecil Glenn aka "DC The Brain Supreme" and Steve "Roll'n" Gibson, have managed to parlay the catchy song into a long career — keep on reading to find out how they've pulled it off.
'Whoomp' keeps Tag Team's star bright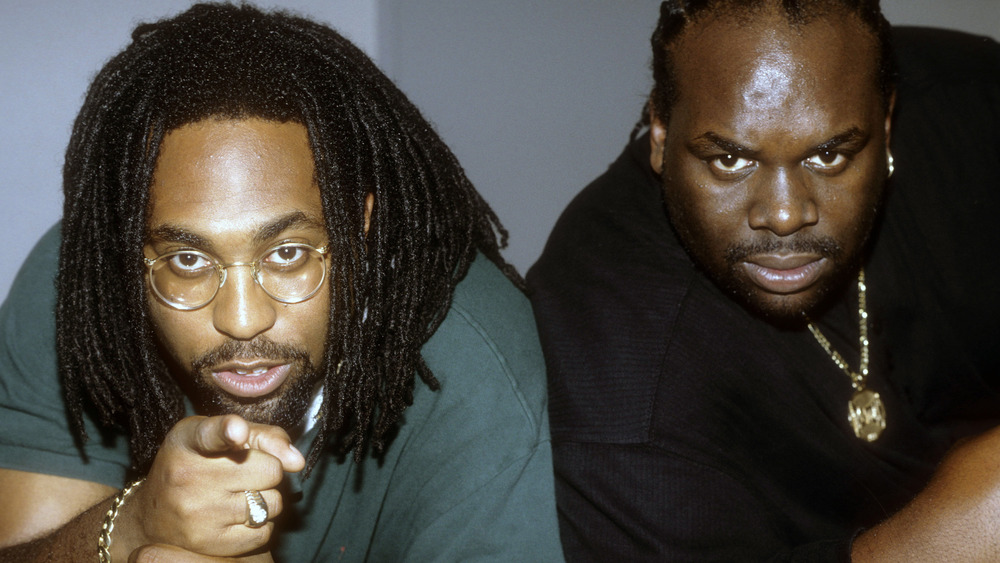 Al Pereira/Getty Images
Speaking to Muse by Clio in January 2021, Roger Hailes of the Martin Agency explained why GEICO decided to use the classic tune. "We've been obsessed with this song since it came out in the '90s," he added, "It has this magical ability to put people in a good mood no matter what." As for Tag Team, they're thrilled that the company asked them to act in the clip. "It was good to let them see a face with the song, and let them know it was us," Steve Gibson told Adweek. "I love Geico for that."
In a March 2020 interview with The Hype Magazine, Cecil Glenn said the duo created an hour-long show centered around their breakout single, and they perform the bop around 30 times a year. The rapper said that even at the height of "Whoomp! (There It Is)" popularity he never let fame go to his head. "I like living my life, I'm a humble dude ... If I wanna go and be a star, I get to do it at my choosing. As long as I'm singing that song, then I'm a star."
Fun fact: Years after the song's release, a rumor began circulating that a young Barack Obama had a cameo in the music video. During a 2010 interview with Gawker, the Atlanta-based duo clarified that the person suspected of being President Obama was actually a rapper named L.A. Sno. "He looks nothing like Obama. Obama's head is round. And he's got big ears," Gibson quipped. Case closed!