The Real Reason You Haven't Heard Much From Ben Stiller Lately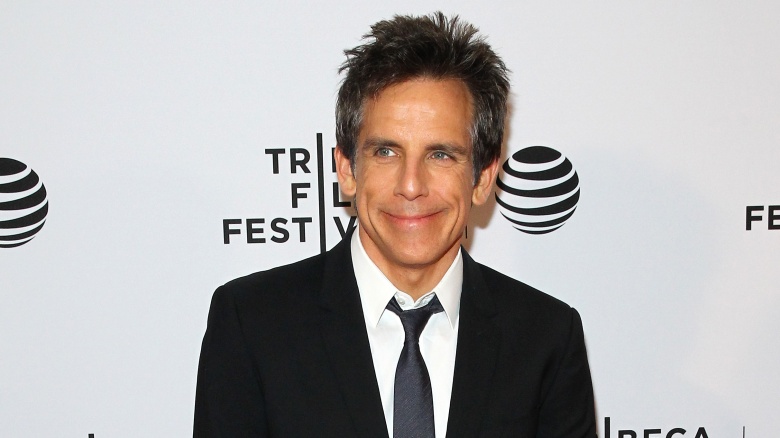 Getty Images
By all accounts, Ben Stiller has enjoyed the kind of career that would make anyone in Hollywood absolutely green; it's probably no coincidence that he starred in a pic actually called Envy. Not only has he been the face of so many unforgettably quotable characters over the years (from Derek Zoolander to Tugg Speedman to Gaylord "Greg" Focker and beyond), but he also has the rare distinction of headlining three separately successful cinematic franchises all at once: Meet the Parents, Madagascar, and Night at the Museum.
Lately, though, Stiller's been taking some space from the spotlight when he can, and he has good reasons for having kept himself under cover for a while. Here's the real reason you haven't been hearing as much from Ben Stiller lately.
He quietly fought (and beat) prostate cancer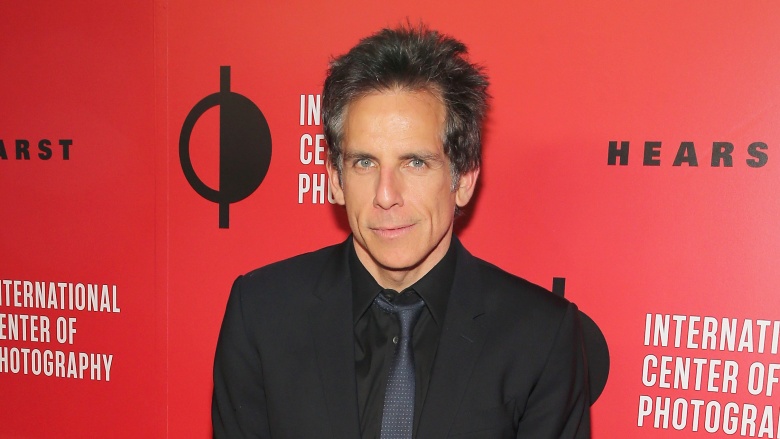 Getty Images
Stiller dropped a bombshell on the pop-culture newsfeeds in the fall of 2016 when he revealed that he had been diagnosed with prostate cancer and beaten the disease before sharing the news with the public. Stiller first revealed his secret battle with cancer in an interview with The Howard Stern Show (via US Magazine), saying, "It came out of the blue. I had no idea ... At first, I didn't know what was going to happen. It just stopped everything in your life because you can't plan for a movie because you don't know what's going to happen."
Stiller then explained that he was fortunate enough to have detected the disease early on thanks to PSA testing, which may have saved his life, and went on to pen an essay urging others to consider the same testing regime, even if it is considered controversial in some spheres.
He's also been grieving for his lost mother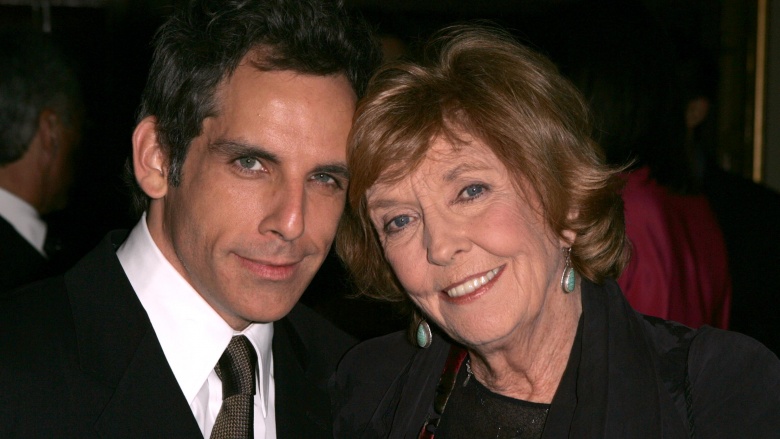 Getty Images
Most people know that Ben Stiller's father Jerry Stiller is a legend in the comedy sphere, but his mother, Anne Meara, was also highly acclaimed in her own right. The actress passed away in May, 2015, and Stiller admitted to having a difficult time dealing with the loss. He told Parade Magazine, "It affects me constantly. You know, you're going through your life, everything is great and then like, Pow! She's not here. It's hard for me ... Obviously, my dad is a huge person in my life. I love him. But my mom was the person that I most looked up to for her point of view, her humor."
He helped set a world record that you probably didn't know about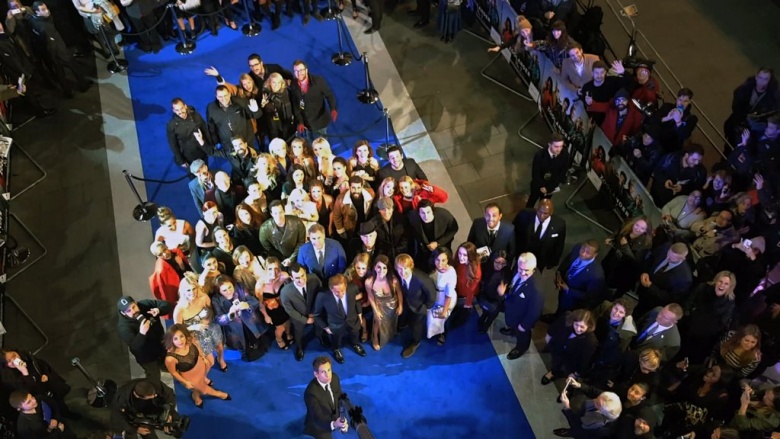 To celebrate the release of Zoolander 2, Stiller employed the help of a few (dozen) friends and laid claim to a world record. At the film's London premiere in February, 2016, Stiller snapped up the prize for longest selfie stick ever made when he took a picture with fellow attendants from on high—very high. Stiller wrote that the feat was "much more dangerous than it looks," but the accomplishment hardly landed top placement on any news feeds for the year, even if it was pretty cool and earned him a fancy prize from Guinness.
His wife has also been making a career comeback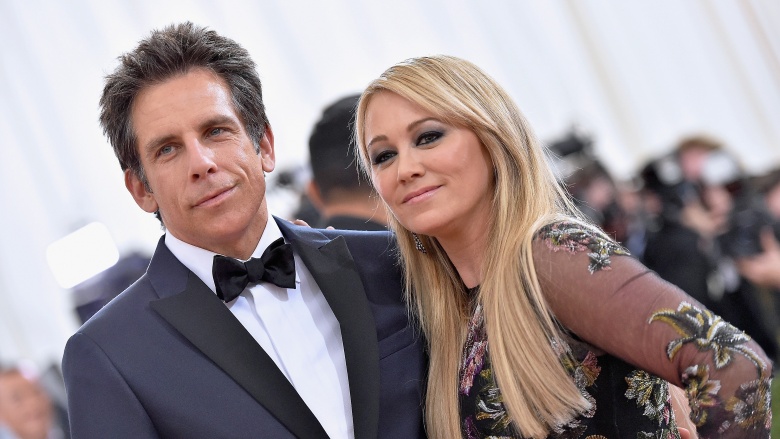 Getty Images
Stiller is married to actress Christine Taylor—with whom he shares two children, Ella Olivia Stiller and Quinlin Dempsey Stiller—and now that their kiddos have grown up a bit, she's ready to return to the big screen herself after taking a few years off from the biz to raise their little ones. As she told Good Housekeeping in 2016, "Now that my kids are a little older, it's nice to be able to go off to work and have them be OK. I struggled more when I started to go back to work, because I would feel so guilty. It's been pretty easy for me to juggle both because my priorities are always there with them."
In addition to managing his own projects, Stiller has also been lending his support to Taylor's new projects, joining her for the 2016 Tribeca Film Festival premiere of her latest film, Little Boxes, for example. Plus, he's been known to lend a hand when his children have begun their own worthwhile endeavors lately, like when they hosted a lemonade stand to raise funds for Project A.L.S.
He also does a lot of behind-the-scenes work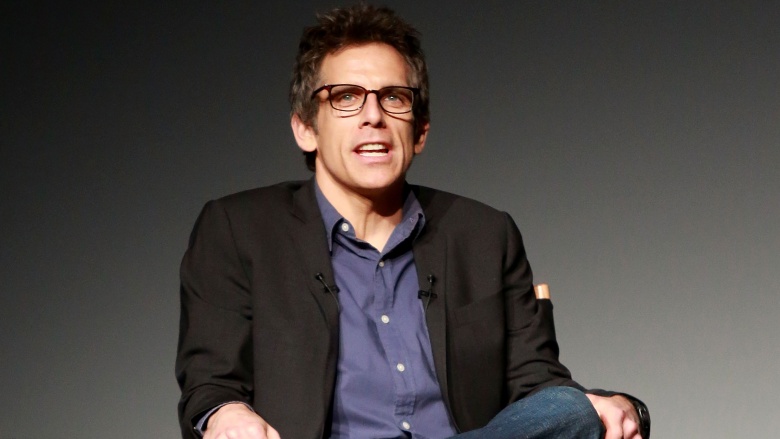 Getty Images
Stiller's work in front of the camera is just one of the things he does for a living right now. He's also an Emmy-winning writer (for The Ben Stiller Show), whose recent credits include Zoolander and Tropic Thunder, in addition to his celebrated, self-titled series. He's also directed a ton of TV shows and feature films; in addition to well-known films such Reality Bites, The Cable Guy, and The Secret Life of Walter Mitty, he also directed a short-lived TV series starring his parents called Stiller & Meara and the music video for Jack Johnson's "Taylor." That's all in addition to producing projects on both the silver and small screens, ranging from Tropic Thunder to The Ruins to a gaggle of television shows that didn't last very long. (Don't worry if you've never heard of the show names Burning Love, Next Time on Lonny, or Big Time in Hollywood, FL.)
He's been active with charity and politics lately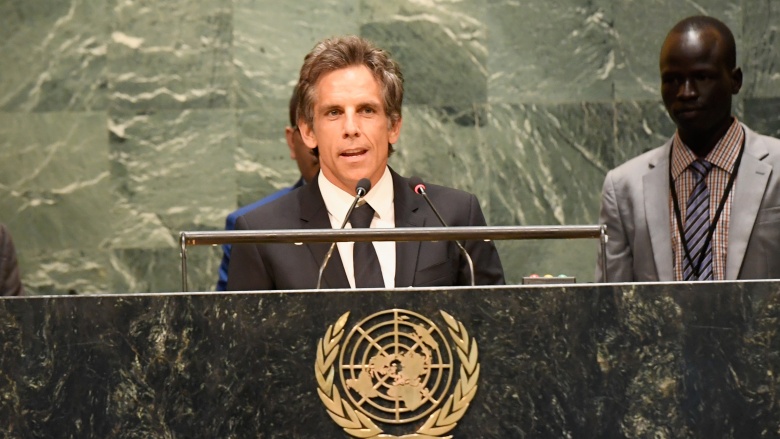 Getty Images
Among the many hats Stiller wears in life, his public interest one has to be the most low-key of all. In 2016, he appeared in a celebrity-heavy refugee crisis awareness video and supported a petition handover at the United Nations on behalf of the #WithRefugees effort, but his history of good works extends well beyond those high-profile call to action moments. He's also been known to step out in support of smaller public efforts, like in October, 2016 when he took a break from filming to stand in solidarity with striking cafeteria workers at Harvard University.
In addition to appearing in the 2010 documentary The Cove to raise awareness for Japan's dolphin meat industry, he also founded The Stiller Foundation the same year in an effort to improve education opportunities for children in Haiti, after the nation was rocked by a series of devastating natural disasters that left many local schools in ruins. Stiller has also been an avid, albeit relatively quiet supporter of the Democratic Party's recent presidential candidates, including John Kerry, Barack Obama, and Hillary Clinton.
He's not been able to break character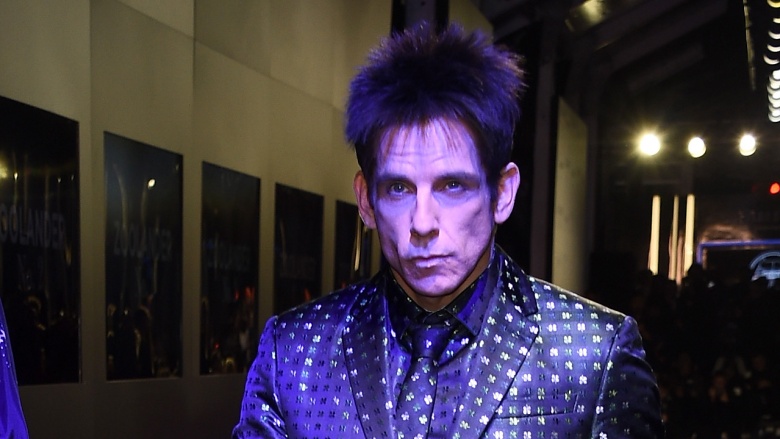 Getty Images
Like it or not, Stiller has been grouped into a troupe of actors that have been dubbed the "frat pack." He's not in bad company by any means; that list also includes Will Ferrell, Jack Black, Owen and Luke Wilson, Vince Vaughn, and Steve Carell, among others. But what he shares in common with this crew is that he's adopted so many kooky characters that he could easily be considered to be typecast as that guy who always plays the hilariously misunderstood sap slash lovable weirdo.
Stiller tried to break that tradition with his own directorial effort in 2013's The Secret Life of Walter Mitty, but the film wasn't quite as groundbreaking for his career momentum as he might've hoped. Critics gave it ho-hum reviews, and audiences didn't show the movie nearly as much patronage-style love as, say, the terrible third installment to his Meet the Parents series, Little Fockers. Stiller did have a Punch Drunk Love-style moment with 2010's Greenberg, in which he impressed reviewers with his subtleties on-screen, but the movie didn't earn anything close to a wide release so that audiences could see that side of him, too.
Some of his surefire hits have fallen flat, too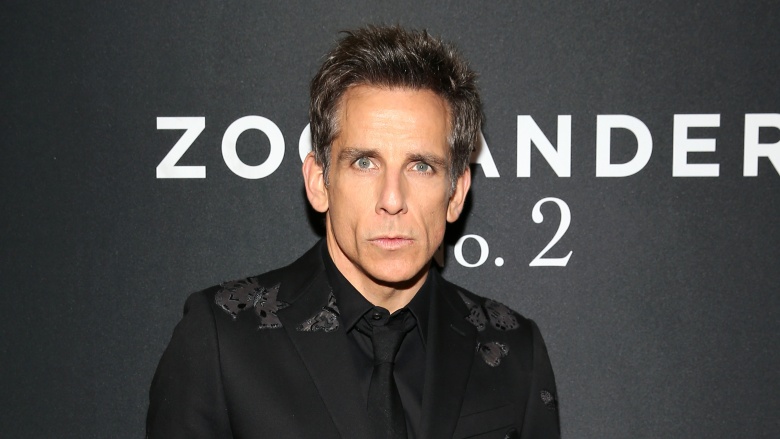 Getty Images
Perhaps more surprising is the fact that even when he has stayed true to popular form, some of his recent flicks have had trouble selling tickets. For example, his 2012 comedy The Watch (which boasted fellow genre all-stars Vince Vaughn, Will Forte, and Jonah Hill, and was written by time-tested funnymen Seth Rogen, Evan Goldberg, and Justin Theroux), sunk with critics and moviegoers alike. Also, 2011's Tower Heist, which also boasted a formidable fellowship of Hollywood's elite (including co-star Eddie Murphy), barely made its money back on the domestic front, despite decent reviews. The most unexpected wallop happened in 2016, when Zoolander 2 (which he wrote, directed, produced and starred in), proved to be a critical nightmare and of little interest to the public, despite his formidable reprisal of the really, ridiculously good-looking "blue steel" pose.
Given how many successes he's had over the decades he's been in showbiz, his career can and most likely will survive these setbacks, but such a series of disappointments might be causing him to take pause and consider the changing interests of his audience before moving forward onto the next project(s).
He's been making big changes with his production company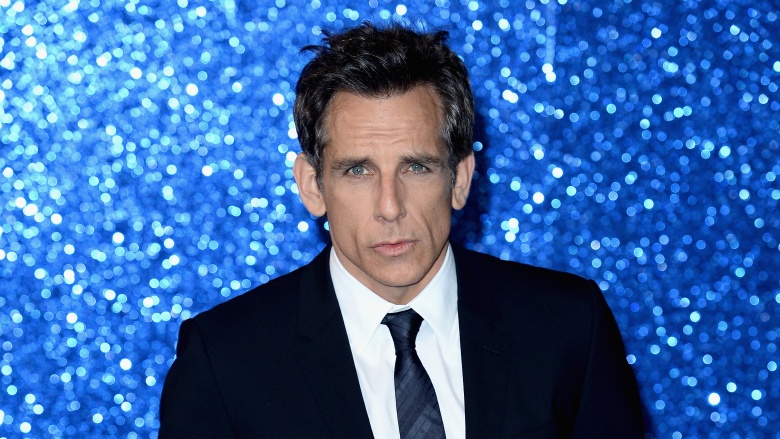 Getty Images
Stiller's production company Red Hour Films recently made a major move by partnering with Bold Films, which will help finance the company's film slate. The merger has meant that Red Hour Films would be relocated—which also entailed a Stiller family move to a new condo as well, it seems—and that Stiller would be working alongside other industry vets to make sure they chose the right pics to greenlight under their new shingle and ensure its success ... no pressure there, of course.
He's still been working like crazy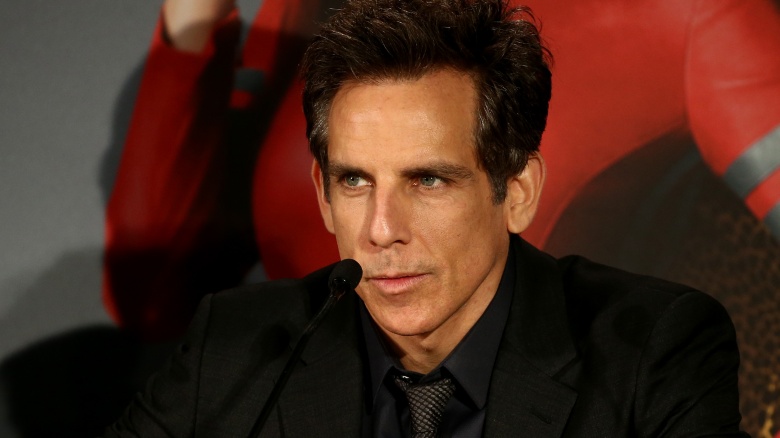 Getty Images
Despite everything that's been going on in his life, both personally and professionally, Stiller has also been plugging away with camera work. For starters, there's Brad's Status, a forthcoming dramedy on Amazon which features Stiller as a man who's envious of his old schoolmates' accomplishments as he takes his son on a college visit. He'll also be seen on-screen in 2017's Yeh Din Ka Kissa, about a family celebrating their father's artwork. Plus, he's expected to produce and direct the pilot for Showtime's adaptation of the hit 2010 novel Super Sad True Love Story, and he's developing a comedy series for Hulu called Bitches under his upgraded production company's banner. Suffice it to say, even if you haven't heard as much from Ben Stiller lately, he's still been keeping plenty busy behind the scenes.