Inside Vanessa Bryant's Emotional Tribute To Kobe And Gianna Bryant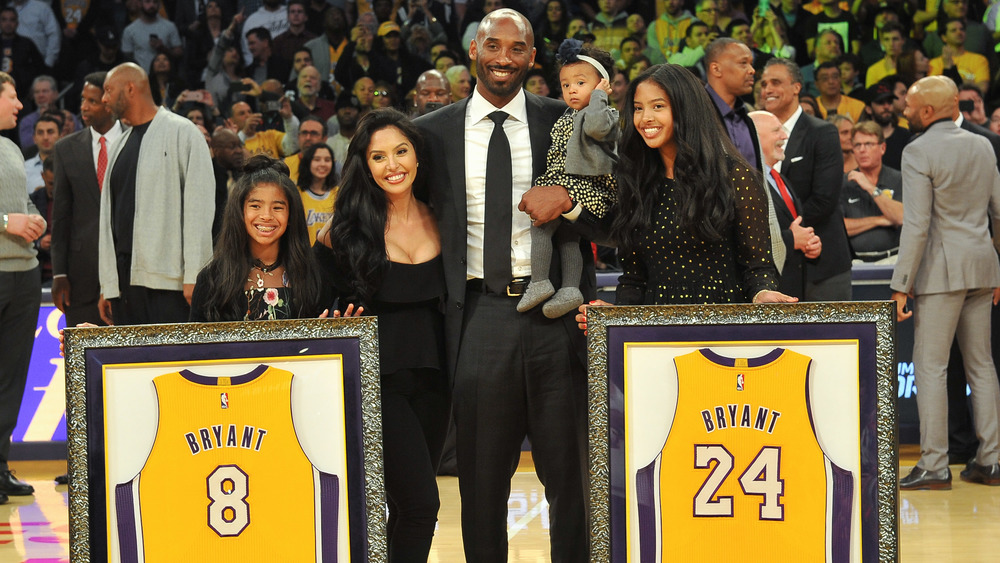 Allen Berezovsky/Getty Images
To celebrate the lives of her late husband, NBA legend Kobe Bryant, and their daughter, Gianna Bryant, Vanessa Bryant paid tribute to her two loved ones on the one-year anniversary of their tragic deaths on Jan. 26, 2020. On Jan. 26, 2021, Vanessa took to Instagram to share a touching letter she received from one of Gianna's best friends, Aubrey Callaghan.
Callaghan wrote, "My mind constantly thinks of your beautiful daughter. ... You have probably heard this, but if I ever become a mom, I hope my daughter turns out exactly as yours did. She was kind, caring and endlessly polite." Callaghan added, "I hope that in the midst of your intense sadness you catch a glimpse of joy in who the daughter you created and raised was. You did it right Mrs. Bryant, and we are all eternally grateful to you."
Vanessa thanked Callaghan for the letter, captioning the post, "Today I received this sweet letter from one of Gianna's best friends, Aubrey. I love you Aubz (as my Gigi would call you). Thank you so much for beautifully sharing some of your memories of my Gigi with me and allowing me to share them here on my ig." Vanessa went on to write, "I will never understand why/how this tragedy could've happened to such beautiful, kind and amazing human beings. It still doesn't seem real. Kob, we did it right. Gigi, you still make mommy proud. I love you!"
Beyond this recent post, Vanessa Bryant has been working to keep Kobe and Gianni's memory alive.
Here's how Vanessa Bryant keeps Kobe and Gianna Bryant's legacy alive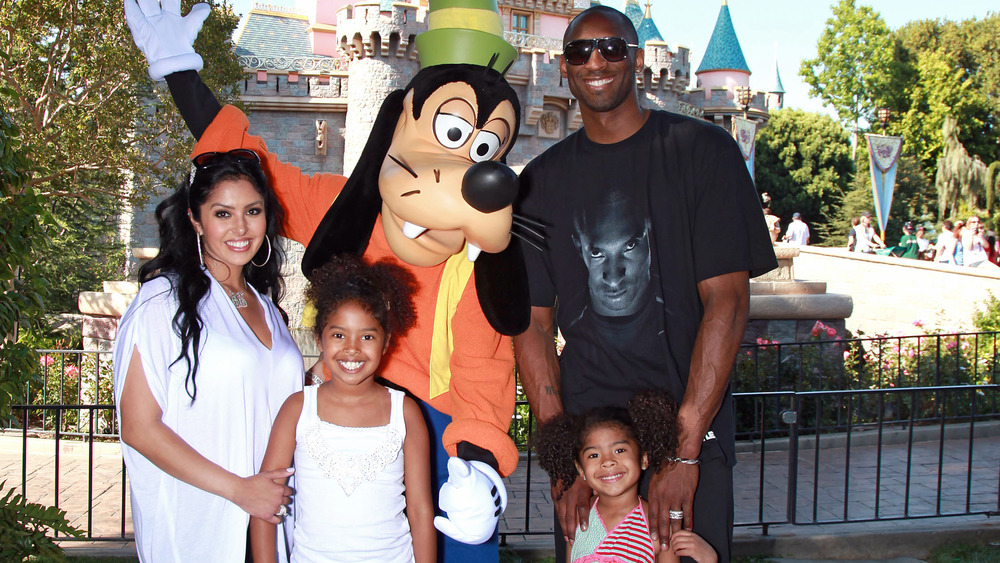 Handout/Getty Images
The death of Kobe and Gianna "GiGi" Bryant came as a shock to the world. Kobe and Gianna were among the nine people who died in a helicopter crash. The NBA star was 41, and Gianna was only 13. Mourning a loved one in the public eye isn't easy, and Vanessa Bryant isn't afraid to admit it. In a January 2021 Instagram post, the former model described grief as a "messed up cluster of emotions," while also encouraging those facing heartbreaking losses to "find your reason to live."
Ahead of the one-year anniversary of Kobe and Gianna's deaths, Vanessa had one request for social media users and media outlets: "Dear media, please be considerate when airing or posting remembrance footage. We ask that you do not air photos of the wreckage, helicopter in the air or accident scene. We do NOT want to see it."
Taking her own advice of "celebrate their lives, not the day they lost them," Vanessa is determined to keep her loved ones' legacy alive. Vanessa is active in overseeing Kobe's posthumous publication of his books and continuing his philanthropic work through the renamed Mamba & Mambacita Sports Foundation. In early January 2021, a source told Entertainment Tonight that while the Bryant family will be celebrating the one-year anniversary privately, "Vanessa plans to continue to honor Kobe and Gianna's legacy and has some projects in the works to do so." We send our love to the Bryant family at this time.