The Real Reason Ioan Gruffudd And Alice Evans Split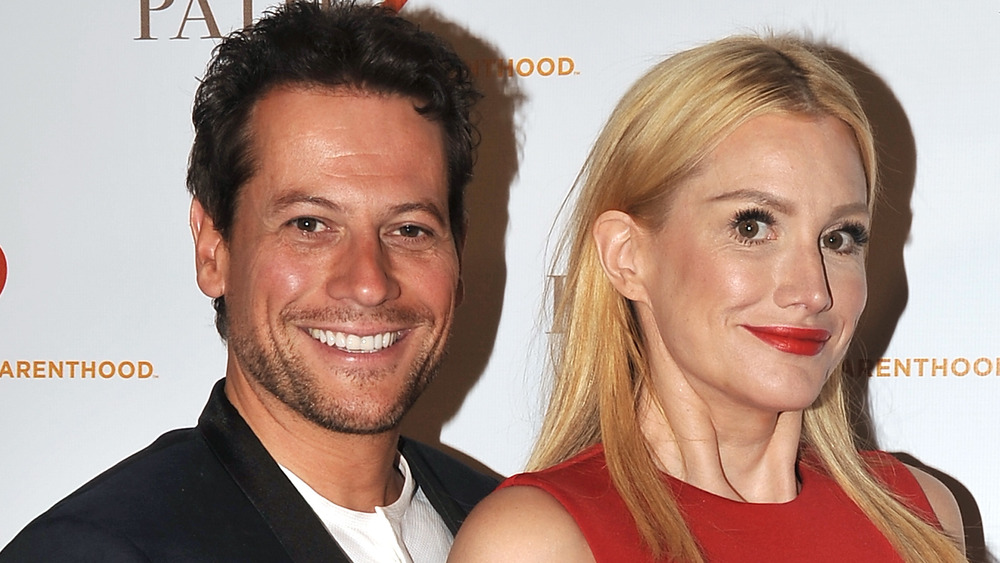 Renard Garr/Getty Images
Actor Ioan Gruffudd and actress Alice Evans are reportedly separating after 13 years of marriage. On Jan. 25, 2021, Evans took to Twitter to reveal that Gruffudd told her and their children that "he is to leave his family" starting the week of Jan. 31, 2020, per the Daily Mail. The estranged couple share daughters Ella and Elsie. Evans added that she and her daughters "are very confused and sad." The tweet has since been deleted.
After Evans' first tweet disappeared from Twitter, she tweeted out a follow-up, blaming Gruffudd for the first message being deleted. "'Hi there. I didn't delete the tweet from a few hours ago about him leaving. He did. From my account ... And hell yes when I am being gaslit and mentally tortured then hell yes I will wash my linen in public," she wrote (via the Daily Mail). The second tweet was deleted as well.
According to US Weekly, the actors met on the set of 102 Dalmatians in 1999. Gruffudd played the animal shelter owner and Evans — who was engaged Pablo Picasso's grandson at the time — played Cruella de Vil's probation officer. The pair went on to date and got engaged in 2006, tying the knot the following year. While the couple seemed generally happy and lived a fairly quiet life, their separation only goes to show that not everything is as it seems. 
Keep reading to find out the real reason Ioan Gruffudd and Alice Evans suddenly split.
Ioan Gruffudd allegedly told Alice Evans that he 'no longer loves' her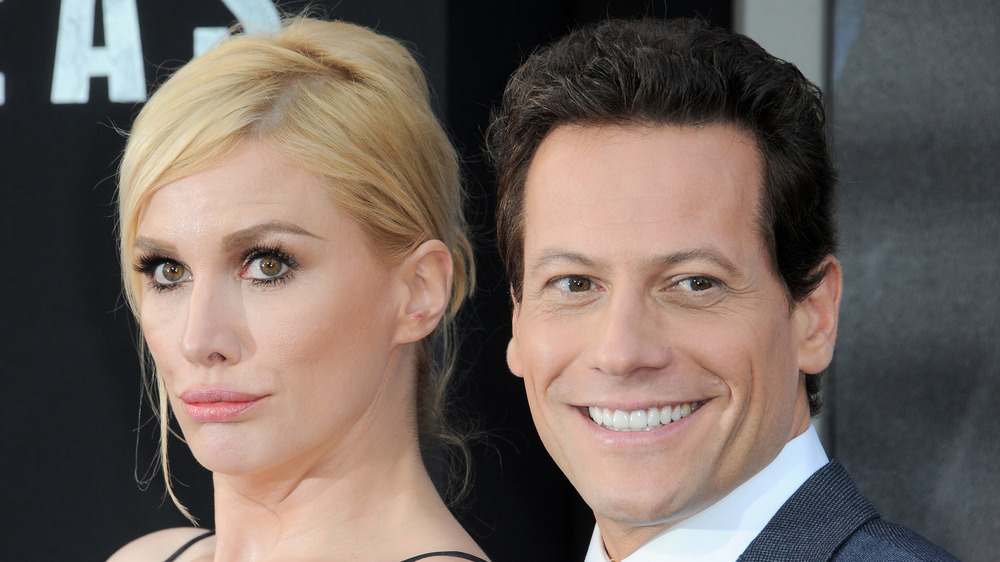 Albert L. Ortega/Getty Images
In the original tweet announcing the separation, Alice Evans declared that Ioan Gruffudd gave no reason for his sudden departure other than that he "no longer loves" Evans, per the Daily Mail. While the split may seem shocking to some, Gruffudd hinted that his marriage was struggling due to work schedules in a February 2020 interview with The Guardian. "Alice had come back, she had been away for a week. I was showing off — 'the kids are in bed' — and she was 'Yeah, you've done one week Ioan, try six months,'" he said. He also admitted to struggling to make time for each other in recent years because of their hectic lives.
Evans received mixed messages about her announcement, with some claiming that airing out her personal issues on Twitter is "weird" and others sending messages of support. Regardless of what the internet thinks, the actress is standing by her decision to tweet the news. She explained that she has endured "six months of harassment," adding, "I cannot live anymore like this."
As of this writing, Gruffudd has not publicly commented on the matter.