Teen Mom: Inside Catelynn Lowell's Relationship With Her Daughter Carly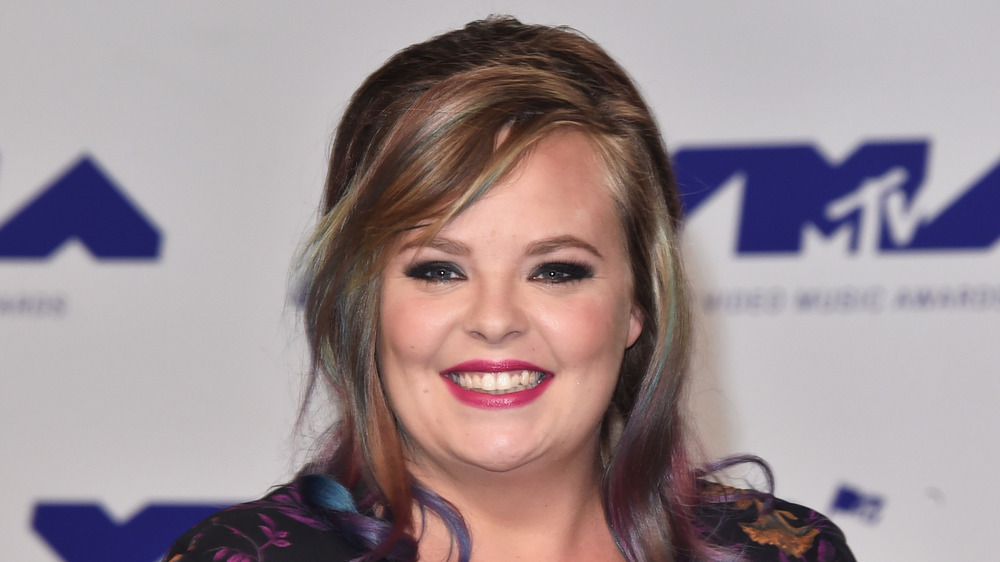 Alberto E. Rodriguez/Getty Images
Catelynn Lowell and her partner Tyler Baltierra did not feel ready to raise a child when, at just 17 years old, they had their daughter Carly. Their journey was documented on the reality show 16 and Pregnant in 2009 as they decided to give their daughter up for adoption.
The couple had two daughters, Nova, and her younger sister, Vaeda, who they raised on their own, as per People. Fortunately, Catelynn and Tyler were able to keep in contact with Carly, and have been able to build a relationship between her and Nova. In August 2017, Tyler uploaded a photo to Instagram of adorable Nova strapped into a car seat along with the caption, "On our way to see Carly!!! Can't wait to watch this cutie play with her birth sister."
Both parents have used social media to publicly share their love for Carly, and have commemorated her birthday with heartfelt posts. For her 11th birthday, Catelynn posted a throwback photo to Instagram of her holding baby Carly with the caption, "May 18th 2009 at 10:39am you took your very first breath and changed me in so many different ways." Two years earlier, Tyler celebrated Carly's birthday with an Instagram photo of her holding Nova. He added a lengthy caption that mentioned how grateful he was to occasionally visit Carly and receive updates and photos.
How Catelynn Lowell stays in contact with Carly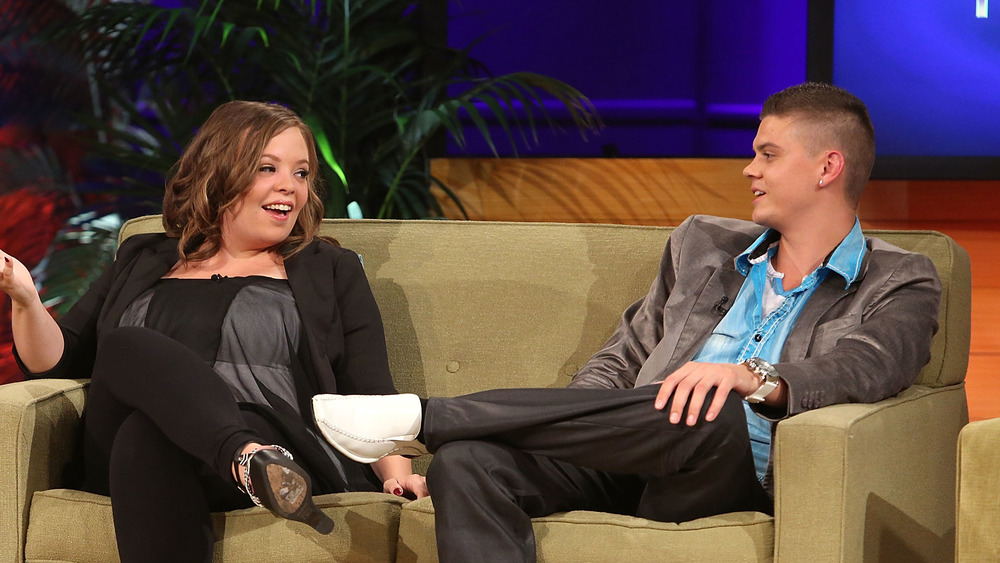 Jesse Grant/Getty Images
Catelynn Lowell and Tyler Baltierra kept contact with Carly's adoptive parents, Brand and Teresa Davis. They give the birth parents updates on Carly, but have kept her from appearing on any Teen Mom OG episodes, according to TooFab.
Speaking to the publication, Catelynn and Tyler reveal that they had not seen Carly in over two years – mostly due to the COVID-19 pandemic – but they have stayed in contact through texting and the occasional Facetime call. "We talk, Carly's mom and I text a lot," Catelynn said. The reality star stressed the importance of her daughters staying close. "Nova and Carly FaceTimed not that long ago ... as long as the girls can communicate, that's the most important to me," she told TooFab.
Although they wish they could see their daughter more, the couple believe they made the right decision by letting Brand and Teresa raise her. "We know that we made the right decision," Catelynn told E! News, "We don't ever second-guess that decision at all."
Catelynn told the outlet that her and Tyler's relationship would not have survived if they tried to raise a child "at the age of 17." The former 16 and Pregnant star adds that multiple fans who were adopted have thanked her for sharing her story, and showing how much love she still has for Carly.