Why Leonardo DiCaprio Had To Return Marlon Brando's Oscar Statue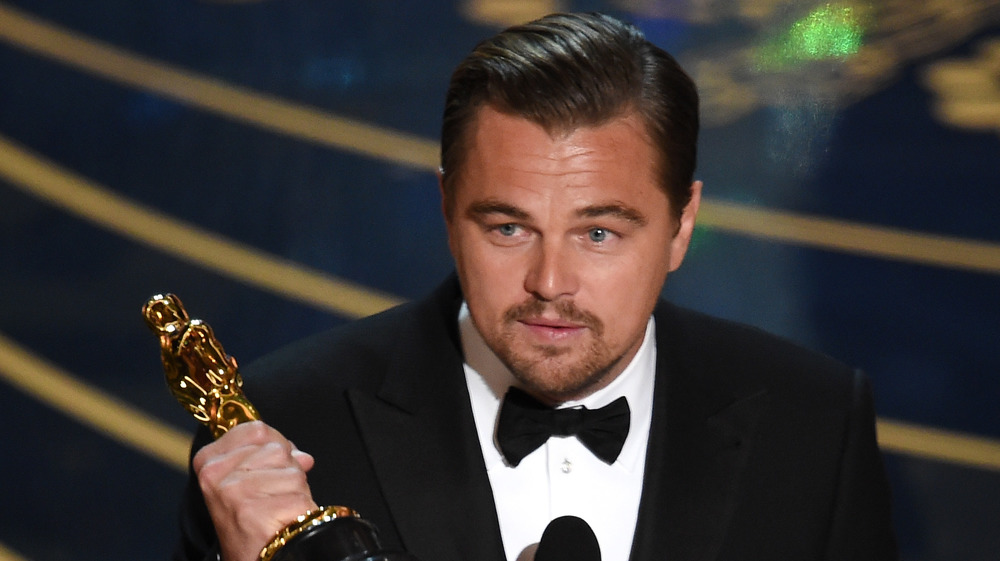 Kevin Winter/Getty Images
Leonardo DiCaprio had been an A-lister in Hollywood for decades before finally winning an Academy Award in 2016 for his performance in The Revenant. But before bringing home his own Oscar, he was gifted one by a conniving financier who was embroiled in an alleged money laundering scheme.
As thanks for his work on The Wolf Of Wall Street, DiCaprio was given the Oscar statue awarded to Marlon Brando in 1954 for his breathtaking work in On the Waterfront. The Inception actor was reportedly given the statue by the Malaysian production studio Red Granite Pictures, which produced The Wolf of Wall Street and the comedies, Daddy's Home and Dumb and Dumber Too, The New York Times reported. The production company was created by financier Jho Low and run by Riza Aziz — the stepson of Najib Razak, Malaysia's then-prime minister. Low supposedly bought the statue for $600,000 "from a film memorabilia dealer," the NYT reported. The cash allegedly was siphoned from 1Malaysia Development Board (1MDB), an organization designed to "promote economic development." Low helped "set up" the organization in 2009, as Reuters explained.
According to Deadline, an investigation was launched into Low, Aziz, and Razak's alleged embezzlement. DiCaprio's representatives said he notified the Department of Justice that he received gifts from Low, including the Brando Oscar. He also received a Pablo Picasso painting, "Nature Morte au Crâne de Taureau," and funds for a lavish night of gambling in Las Vegas. Here's everything else you should know about the situation.
Leonardo DiCaprio cooperated with authorities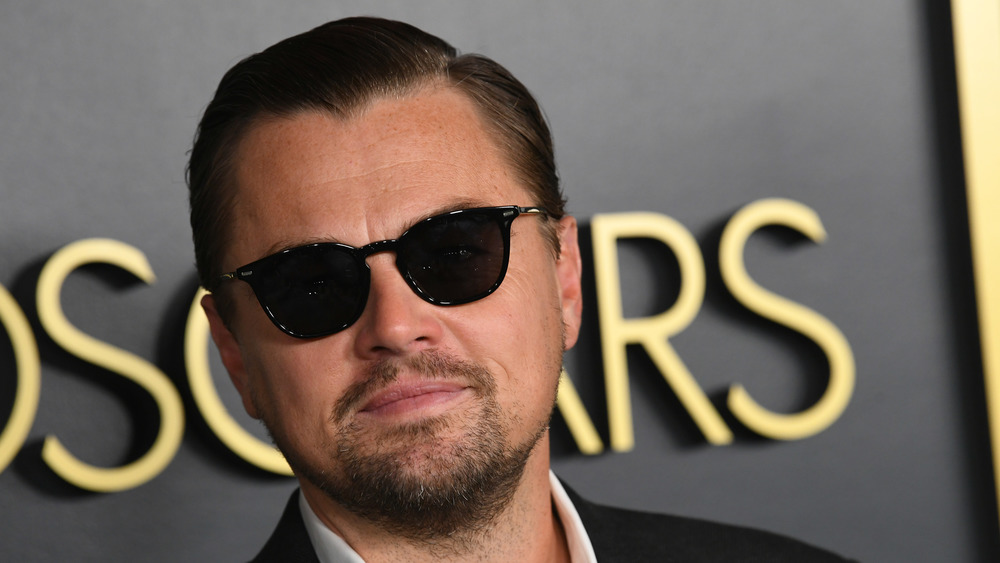 Kevin Winter/Getty Images
A book about Jho Low's alleged exploits, titled Billion Dollar Whale, was released in 2018. Citing the book, The New York Times wrote, "Mr. Low bought [the Oscar] for $600,000 from a memorabilia dealer," which means "the Academy of Motion Picture Arts and Sciences has the right to buy it for $1," per their rules regarding selling the awards.
As covered by Deadline, Leonardo DiCaprio worked with authorities to ensure all the gifts given to him by Low — including the Brando Oscar and Picasso painting, which got designated for auction by his charity — were returned. DiCaprio's cooperation helped U.S. officials return even more of the allegedly illegally-acquired funds. In 2019, The Guardian reported that Low made a deal that did "not include an admission of wrongdoing" but did require him to liquidate properties in New York, California, and London, which were reportedly worth upwards of $700 million. That was in addition to the over $400 million they had confiscated from him previously.
Low's Red Granite Pictures cohort, Riza Aziz, and former Malaysian Prime Minister, Najib Razak, had money laundering charges against them dropped in May 2020, The New York Times reported. This was part of a deal that saw them fork over more than $100 million in assets. Lawyers for the former Red Granite producer claimed his client had done nothing wrong, and the charges were a result of "collateral damage in a political crusade to jail his stepfather."