Stars Who Tragically Lost A Spouse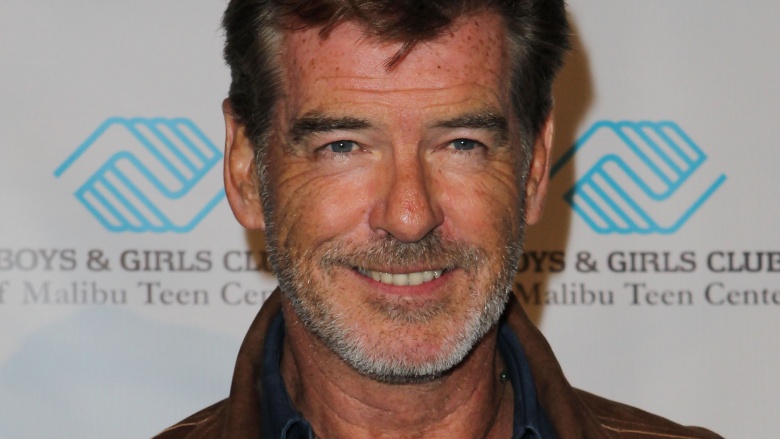 Getty Images
There are few things in life more painful than losing a spouse to death. Such was the case for the following celebrities, whose tragic losses give new meaning to the term "gone too soon." Read on to hear their stories.
Liam Neeson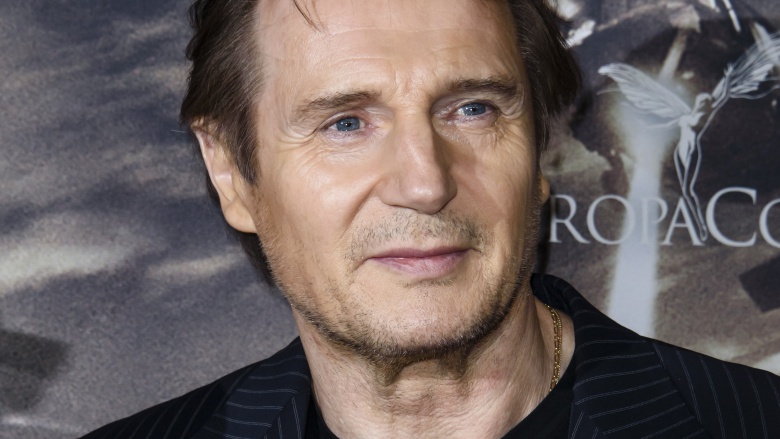 Getty Images
Liam Neeson's longtime wife, Tony-winning actress Natasha Richardson, died tragically from head injuries related to a skiing accident in March 2009. In a 2014 interview with CBS' 60 Minutes, Neeson—who married Richardson in 1994—admitted he is still grieving the loss of his wife. "[Her death] was never real," he said. "It still kind of isn't. There's periods now in our New York residence when I hear the door opening, especially the first couple of years... anytime I hear that door opening, I still think I'm going to hear her."
Katie Couric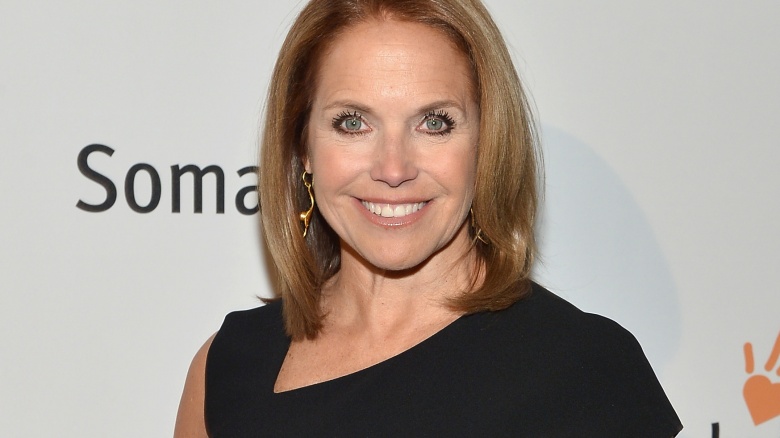 Getty Images
News anchor Katie Couric lost her husband of nearly 10 years, Jay Monahan, to a long and tragic battle with colon cancer in 1998. Her husband's death inspired Couric to help raise awareness about colon cancer and early detection. Among her most famous efforts: a live colonoscopy that aired on the TODAY show in 2000. In 2012, Couric began dating financier John Molner. They married in 2014.
Stanley Tucci
Getty Images
Oscar-nominated actor Stanley Tucci lost his first wife of 14 years, Kate, to breast cancer in 2009. Two years after Kate's death, Tucci began dating and eventually married his current wife, Felicity Blunt, the sister of his Devil Wears Prada (2006) co-star Emily Blunt. Although they remain happily married, Tucci admitted to the Times in 2015 that he still feels guilty about dating so soon after Kate's death. "It was very hard to go on vacations at first, really hard to go with Felicity someplace... I felt guilty. It's horrible. You always feel guilty."
Joan Rivers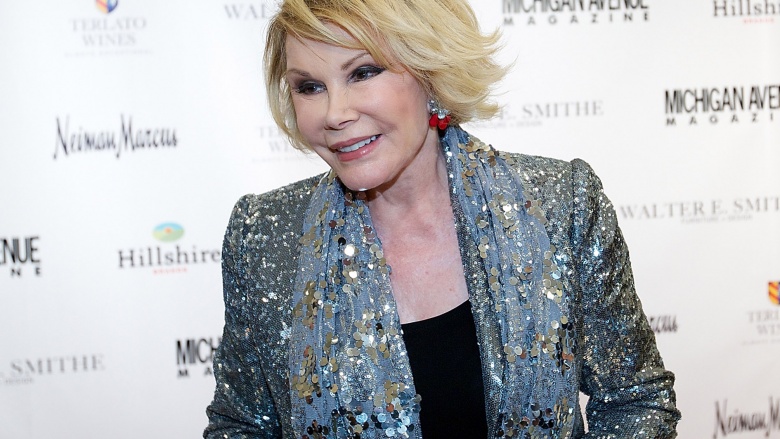 Getty Images
Joan Rivers' husband, Edgar Rosenberg, tragically committed suicide in August 1987, during arguably the lowest point of her career. Her late-night talk show had been canceled in May of that year, ending a season of bad reviews, nasty gossip and low ratings. Decades later, Rivers—who died in 2014 following complications from surgery—admitted that Rosenberg's suicide had left her so heartbroken that she, too, contemplated taking her own life with a gun.
Martin Short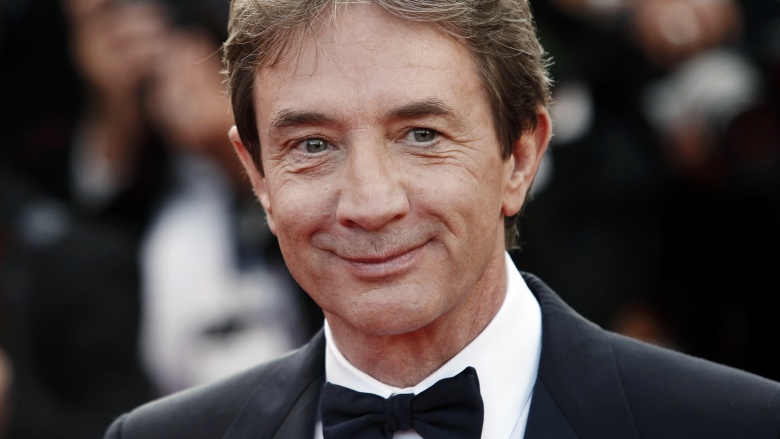 Funnyman Martin Short lost his wife of 30 years, actress Nancy Dolma, to ovarian cancer in 2010. Despite the heartbreaking loss, Short admitted in his 2014 memoir, I Must Say: My Life as a Humble Comedy Legend, that he still regularly communicates with his late wife. "In our thirty-six years together we became so intimately familiar with the workings of each other's minds that I can convincingly play out the conversations we would be having today," he wrote.
Pierce Brosnan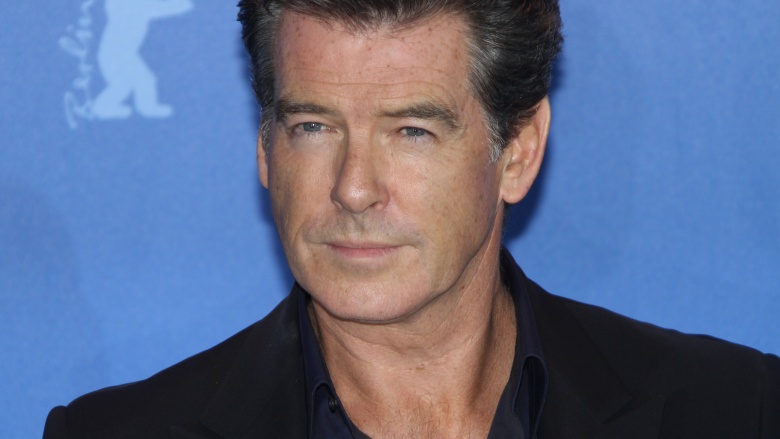 Actor Pierce Brosnan's first wife, Cassandra, died from a long and painful battle with ovarian cancer in 1991. Brosnan spoke openly about the pain of losing his wife during the Stand Up To Cancer telethon in 2014. "To watch someone you love have his or her life eaten away bit by bit by this insidious disease, that kind of sorrow becomes an indelible part of your psyche," Brosnan admitted before millions of viewers. "I held the generous, strong, beautiful hand of my first wife Cassie as ovarian cancer took her life much too soon." Ten years after Cassandra's death, Brosnan married American journalist Keely Shaye Smith. They have two sons together—Dylan and Paris.
Betty White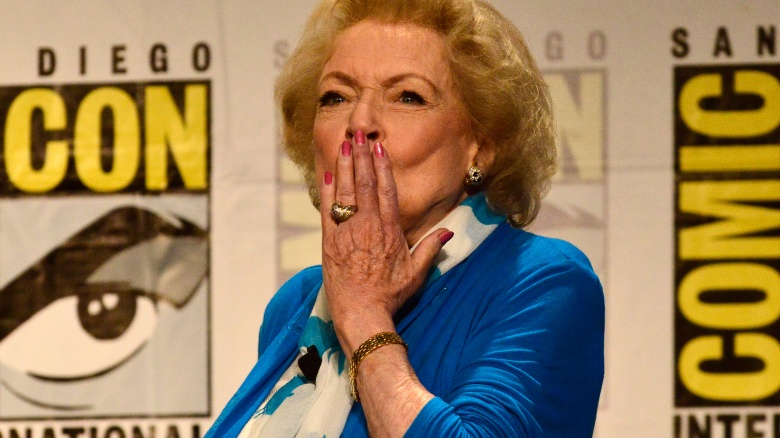 Getty Images
Betty White's nearly 20-year marriage to the love of her life, game show host Allen Ludden, ended tragically in 1981 when Ludden lost his battle to stomach cancer. In a sign of their enduring love, White admitted during a 2015 interview with Oprah Winfrey that her biggest regret in life was that she didn't marry Ludden sooner. "I spent a whole year, wasted a whole year that Allen and I could have had together, saying, 'No, I wouldn't marry him. No, I won't. No, I won't leave California. No, I won't move to New York... I wasted a whole year we could have had together. But we made it. We finally did."