Why Queen Elizabeth Won't Step Down And Give Charles The Crown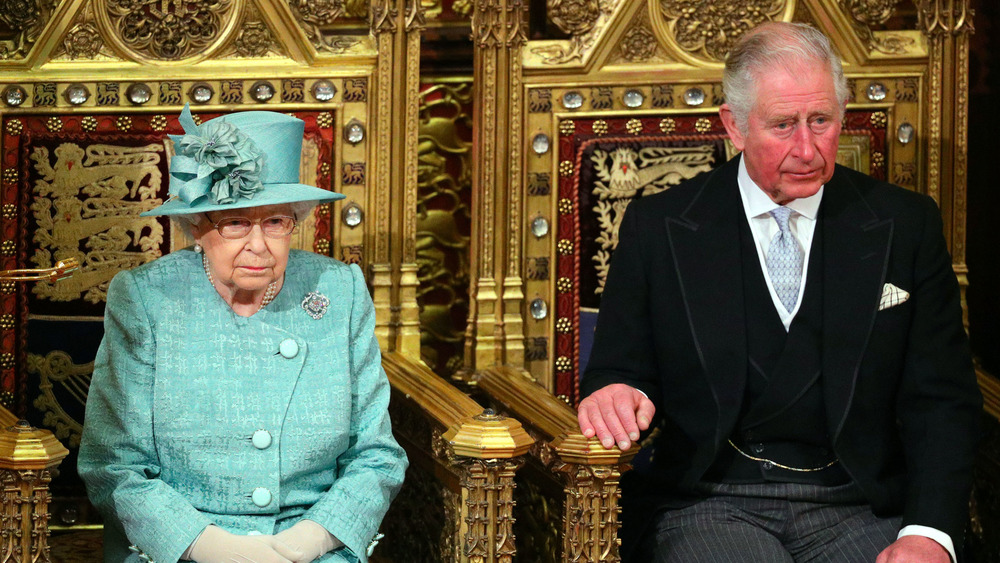 Wpa Pool/Getty Images
After almost 70 years as the reigning sovereign of the Commonwealth, which is the longest reign in British history, you'd think Queen Elizabeth has had enough of smiling and waving as she approaches her 95th birthday, per Britannica. If she was to step down from her birthright, that means her heir, Prince Charles, would finally assume his position as the king of England.
While some royal fans may imagine the prince has his fingers crossed every time his mother has a sniffle, a 2018 biography entitled Charles At Seventy predicted the queen's 95th birthday would "trigger a period of regency" and she would then give her firstborn "full power to reign," per People. Author Robert Jobson wrote, "One senior aide told me that the queen has given the matter of her passing hears considerable thought and believes, that, if she is still alive at 95 she will consider passing the reign to Charles."
Although the prince has been groomed for the throne since his birth, it seems like he is going to have to continue to wait for his time as the ruling sovereign. Keep scrolling for more details about why the queen isn't ready to say goodbye to her rule and what that means for her heir.
The queen isn't ready to say goodbye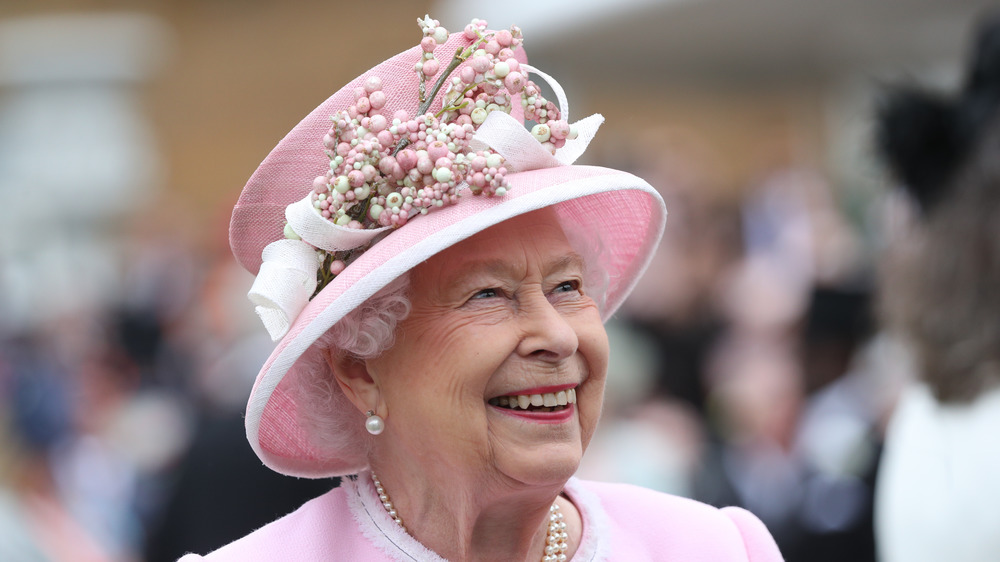 Wpa Pool/Getty Images
Despite her age, Queen Elizabeth is reportedly just as spry as ever and isn't ready to pass down her crown. "Neither her physical nor her mental health are waning," a source told People about the queen's fitness to serve, adding she is "well" and "in good fettle." However, perhaps the queen's willingness to continue to reign has something to do with her more relaxed schedule resulting from the COVID-19 pandemic.
Aside from the queen's good genes that have her up and running well into her 90s, the impact of the coronavirus pandemic might have actually worked in her favor. As the world scales back to Zoom meetings and small social gatherings, the queen has a pretty good excuse to lighten her social schedule, especially as the virus has proven to be more lethal to those who are white and gray. "In her twilight years, I'm sure it is quite lovely not to have the pressure" of being the main attraction at every event she attends, a source told People. "It is possible this is the only slight rest she's ever had in her whole life," the insider added. Even in The Crown, which is a work of fiction based on true events, the queen hardly has a moment alone. 
Although Prince Charles isn't getting any younger, only time will tell when the queen will finally be ready to retire.