The Truth About Shaquille O'Neal's Shaq Bowl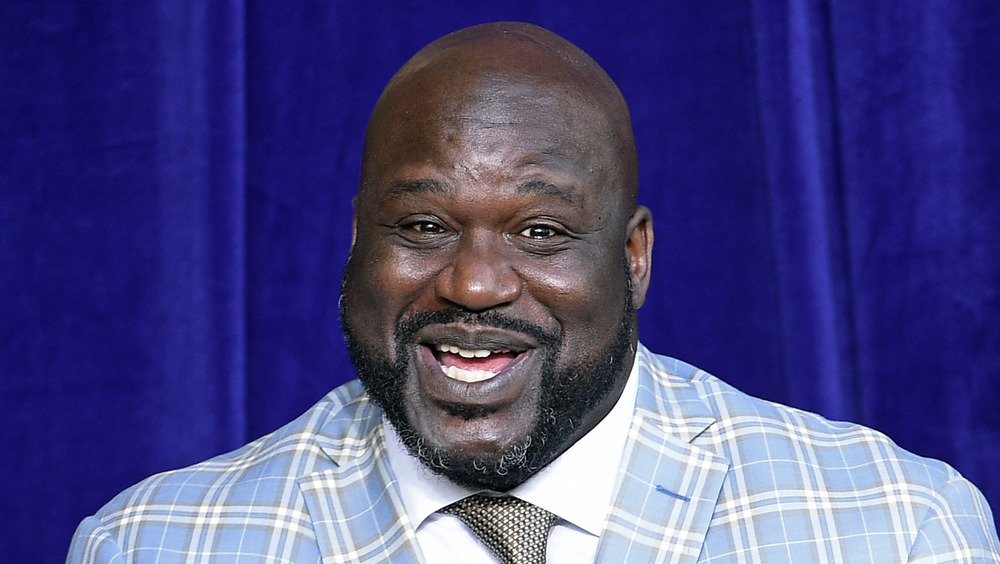 Kevork Djansezian/Getty Images
Each and every year, the Super Bowl marks one of the biggest events on the calendar thanks to the fact that it provides seemingly endless entertainment both before, during, and after the action on the field. While some tune in to check out the star-studded halftime shows and others are more interested in the buzz-worthy commercials — not to mention those who actually want to watch the game — there are always countless reactions, gifs, and memes sparked by the annual occasion that continue to pop up for days, week, and months after the fact. 
Of course, there also happens to be pre-game coverage that aims to prep viewers for the upcoming action. However, it turns out that Shaquille O'Neal is far from impressed with "the usual Super Bowl pre-game coverage," according to TMZ Sports. In fact, he thinks it's "kinda boring." That's why "he's created his own event ... and he's calling it, The Shaq Bowl." But what exactly is The Shaq Bowl? Read on to find out!
Shaquille O'Neal's Shaq Bowl boasts stars competing in quirky events
Monica Schipper, Steven Ferdman/Getty Images
Before the big Super Bowl game kicks off on Feb. 7, 2021, Shaquille O'Neal wants you to ignore the normal pre-show activities and, instead, tune into his Shaq Bowl — or rather, the Mercari Presents the Shaq Bowl. "With everyone home this year, we're gonna do something that's fun and entertaining for the people," O'Neal told TMZ Sports. "I got a crazy lineup, bunch of my close friends — it's gonna feature athletes, celebrities, superstar-artists across 2 teams competing in fun and viral challenges."
So, who are those stars and what will they be doing? Well, among others, baseball player Tim Tebow is set to show up, as is running back Ezekiel Elliott. But it's not just athletes that will be participating in the fun and games. Actor Anthony Anderson and wrestler The Miz will be there, as will music industry stars Diplo, Nelly, and Offset. And, yes, "strict COVID protocols [are] in place ... and they WILL be enforced."
The celebrities will "compete in various crazy events at a custom-built Shaq Bowl stadium in Tampa," per TMZ. That will include classics like dodgeball and tug-of-war, as well as a challenge that involves eating hot wings, which will definitely be entertaining if Offset's appearance on Hot Ones is any indication.
If you want to check it out, the Shaq Bowl will be live-streamed at 3 p.m. ET on more than 20 platforms, including LiveXLive, YouTube, Twitch, TikTok, and Twitter.