The Truth About Cicely Tyson's Marriage To Miles Davis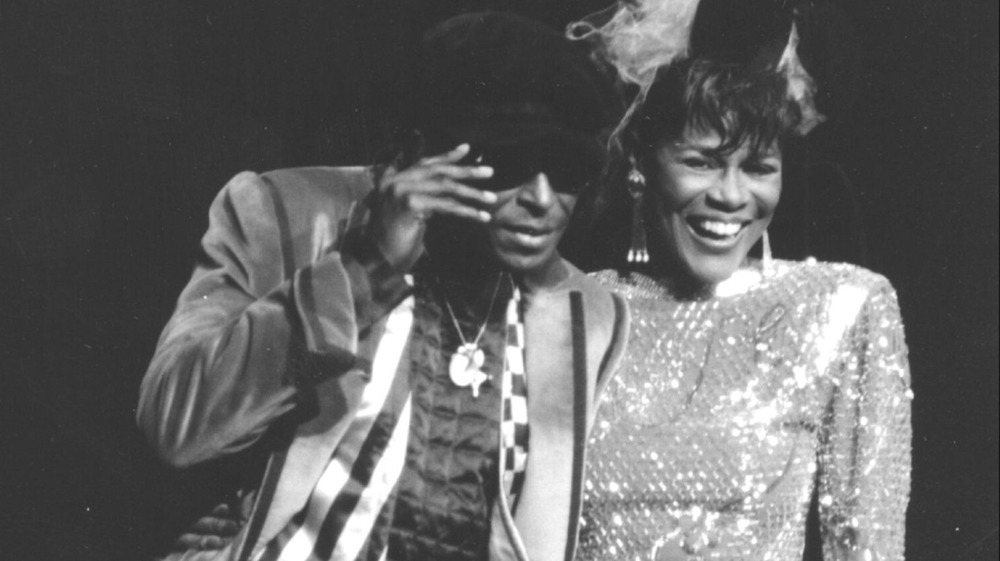 Michael Ochs Archives/Getty Images
Fans are mourning the death of actress Cicely Tyson, who died on Jan. 28, 2021, at age 96. Tyson is considered one of the most notable film, television, and Broadway actors in America, with her career spanning 70 years. In addition to her professional success, Tyson often made headlines for her relationship with jazz icon Miles Davis. The Daily News called the couple the "Jay-Z and Beyoncé of their time."
Tyson and Davis were married for only seven years, but their on-and-off relationship lasted decades. They began dating in the '60s, eventually getting married in the '80s. Vogue called Tyson and Davis the "King and Queen of Cool," and described their relationship: "They were each other's muses, in style and in art, with Tyson's stunning profile covering Davis' infamous album, Sorcerer." Tyson was an inspiration who was also admired by some of the world's biggest celebrities including Oprah Winfrey and Michelle Obama.
Gayle King talked to the beloved actress just two days before she died. In the CBS This Morning interview, Tyson said Davis was "the love of her life," but their relationship was tumultuous. In the interview, King brought up that the jazz icon was unfaithful and sometimes abusive, but Tyson defended her late husband. "People who hurt, it's always the person closest to them that they hurt," she said. "And I was in love with him. He was a beautiful human being." Tyson also revealed that Davis apologized to her before he died.
Keep scrolling to read more to learn the truth about the marriage of Tyson and Davis.
Cicely Tyson wrote about Miles Davis in her memoir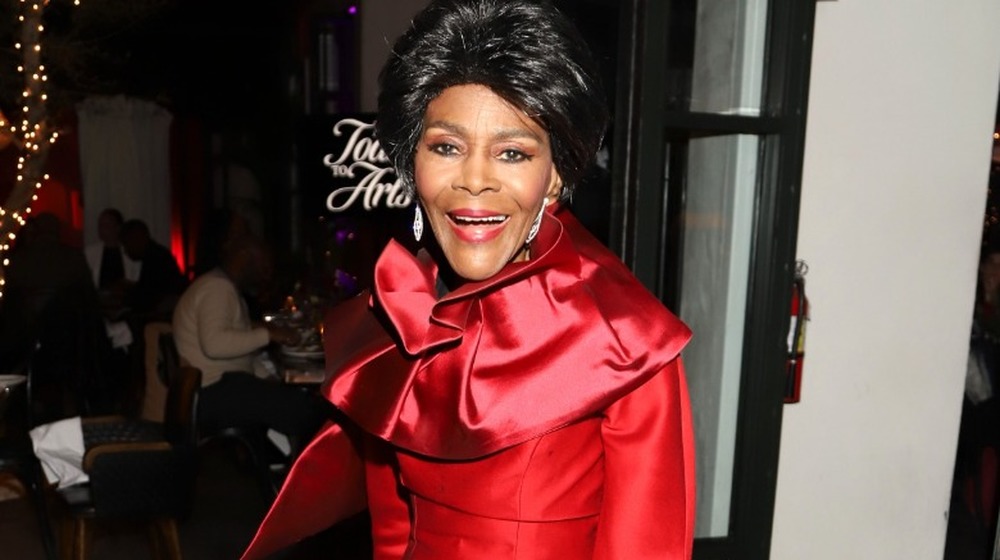 Arnold Turner/Getty Images for Freedom Road Productions
At age 96, Cicely Tyson added another accomplishment to her extraordinary career. Tyson's memoir, Just As I Am, was published just days before her death, according to The New York Daily News. Her relationship with Miles Davis is a big part of the book.
According to The Hollywood Reporter, Tyson's book outlines Davis' infidelity, which led to their first breakup. A few years later, Davis and Tyson found each other again, but the musician struggled with a cocaine addiction (as per the Los Angeles Times). Davis and Tyson were married for seven years in the 1980s. Despite allegations of abuse, infidelity, and drug addiction, Tyson defends Davis in her book. Tyson wrote in Just As I Am, "When the world speaks of Miles, the legend, they have no idea who the man really was."
Tyson and Davis divorced in 1989, and the jazz legend died in 1991. Tyson never remarried.

If you or someone you know is dealing with domestic abuse, you can call the National Domestic Violence Hotline at 1−800−799−7233 or TTY 1−800−787−3224. You can also find more information, resources, and support at www.thehotline.org.
If you or someone you know is struggling with substance abuse and mental health, please contact SAMHSA's 24-hour National Helpline at 1-800-662-HELP (4357).