Kids Who Will Be More Famous Than Their Celeb Parents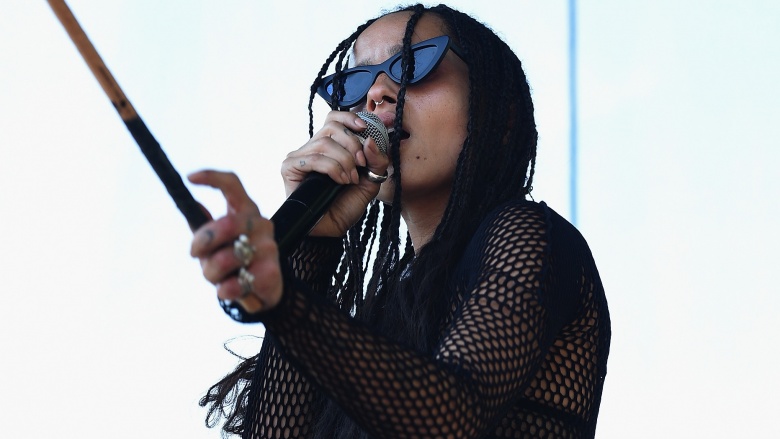 Getty Images
Celebrity kids always have an advantage. They are born into wealth and prosperity. They are already connected to a network of other famous folks. The doors are opened for these offspring to achieve their own level of fame. There's a crop of celeb kids who are poised to end up more famous than their parents. But unlike most kids born into fame and fortune, these kids are working hard to build their reputations and name recognition instead of solely relying on their DNA. Which A-list kids will eclipse their moms and dads? Let's find out.
Rumer Willis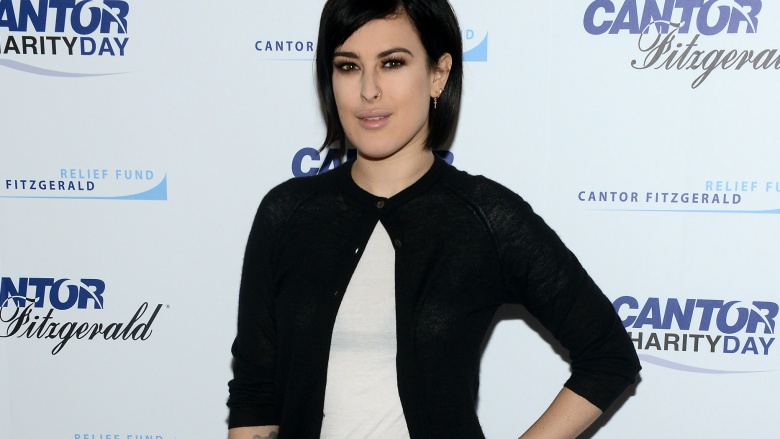 Getty Images
Rumer Willis won Dancing With the Stars, which is pretty much the Oscar of pop culture. Bruce Willis and Demi Moore's eldest daughter is not trying to ride their coattails. She has dealt with a lot of criticism about her looks while growing up in the public eye, but she has handled it with the utmost grace and class. She danced her way into our hearts with ability and charm, and is also so damn likeable in the social media sphere, like when she shares pics of her new 'do or her lion tattoo. All those reasons combined are why she will go on to eclipse her '90s-famous, movie star dad and mom.
Dakota Johnson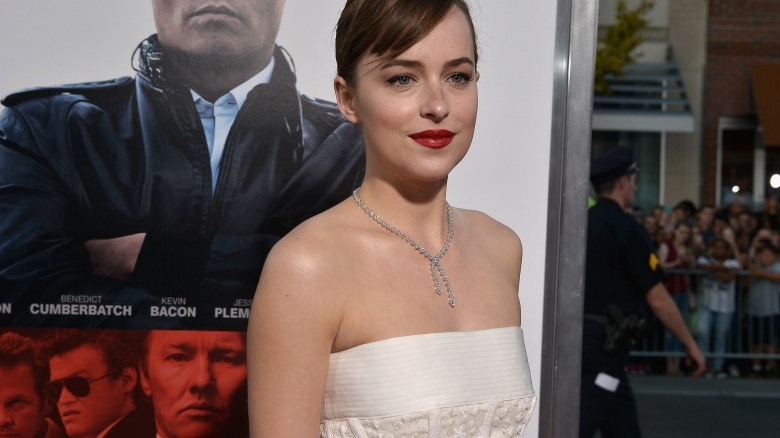 Getty Images
Fame has been in Fifty Shades of Grey star Dakota Johnson's DNA for generations. Her grandmother was actress Tippi Hedren of The Birds fame. Her father, Don Johnson, was one of TV's most beloved actors in the '80s due to his work on Miami Vice, while her mother Melanie Griffith had a strong run in the '80s as a Working Girl. But Dakota Johnson nabbed the biggest and most coveted role of the millennium (so far) when she was cast as Anastasia Steele in the soccer mom-approved, edgy romance franchise. She's locked up—ahem—for the sequels, which are expected to be as massive as the first film. And let's be real: the first film alone is bigger than anything Mel or Don did in their heydays. #SorryNotSorry.
Lily-Rose Depp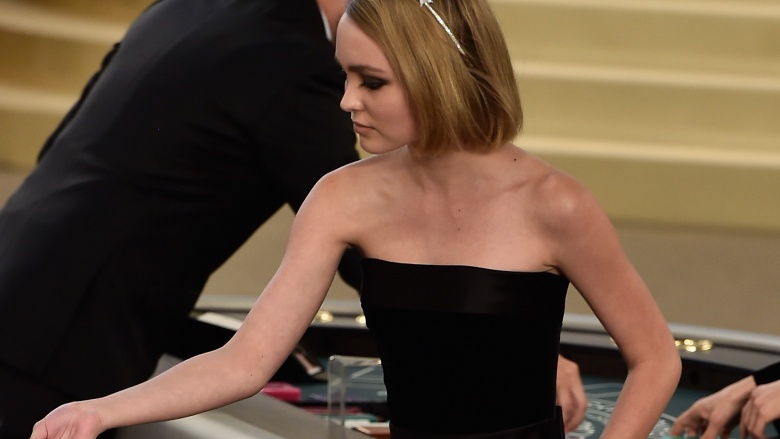 Getty Images
Johnny Depp has been a box office sure-bet forever, but he's entering the twilight years of his career. Then along comes his gorgeous model daughter, Lily-Rose. She apparently identifies as gender/sexually fluid, something she revealed to the world on The Self Evident Truth Project's Instagram. The formula is in place. She is stunning, since her mom Vanessa Paradis is a model. Her hunky father resides atop of the A-list food chain, in terms of looks, money, and respect. L-RD's proclamation of her sexuality allows her to connect with the counter-culture. She is able to be a lot of things to a lot of people in Hollywood and in the real world, which will make her a top-level starlet.
Kendall Jenner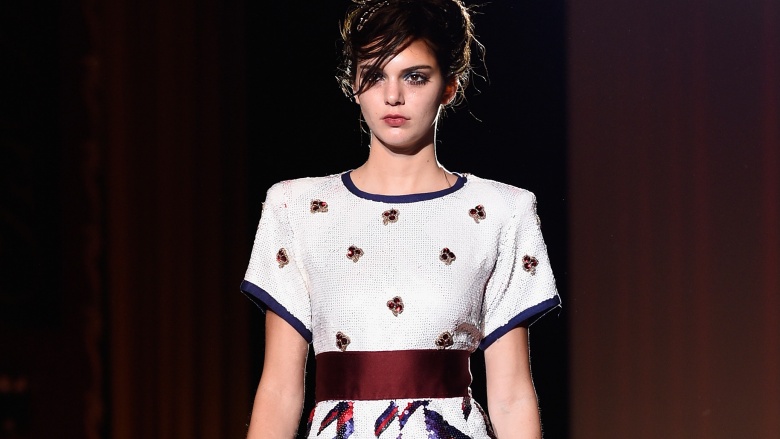 Getty Images
Kendall Jenner's modeling career is no joke. Sure, her job may be a byproduct of her family's fame. But Kris and Caitlyn Jenner's elder daughter is racking up an impressive resume, strutting her stuff alongside Cara Delevingne, Gigi Hadid, and other models of the moment. Jenner holds her own and has forged a legit runway career, working with Estee Lauder, Chanel, Marc Jacobs, and other big fashion and beauty names. Nowadays, she isn't famous for being famous or famous because of marketing savvy, like her older half-sisters. She is famous for being a model. Plus, have you noticed that she's the quiet, non-flashy Kardashian? That's going to work in her favor when we all tire of the rest of the crew's collective antics.
Kylie Jenner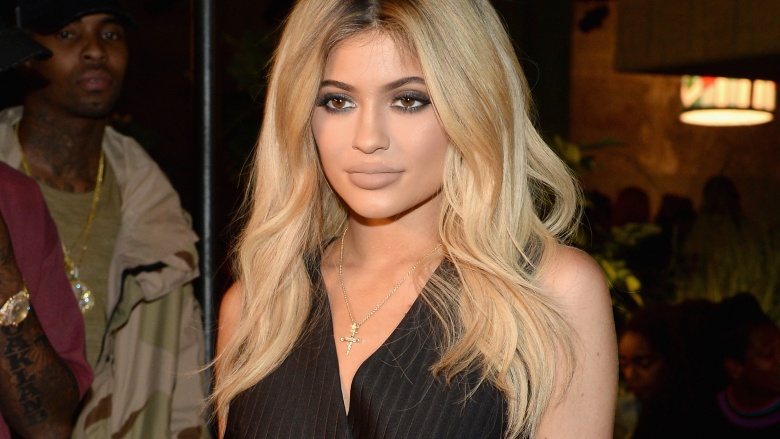 Getty Images
She may be the youngest fruit of Kris Jenner's womb, but Kylie Jenner is on her way to being the most famous of the "Kardsahianners." She might eventually overshadow her big sister Kim. Yes, we said it. Everything Kylie does on Instagram makes headlines, from her puffy, filler-assisted lips to her cornrows to her blue hair. We can't stop talking about Kylie, Kylie, Kylie since she comes across as so irreverent and sassy. The buzz is only going to get louder from here, since she has youth and wealth on her side. Even if she crashes and burns, she will do so after ascending the ranks of Hollywood's elite.
Brooklyn Beckham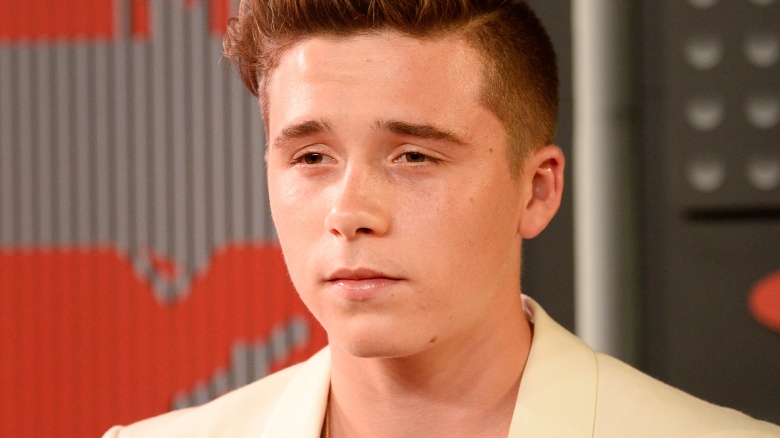 Getty Images
The eldest son of David and Victoria Beckham is quite the looker. His plentiful good genes pretty much ensure that he's going to be a superstar. Dad's an athlete. Mom was a pop idol. He could go in either career direction and win the public's adoration. He's already nabbed two magazine covers (Rollacoaster and Man About Town) and he was seen squiring actress Chloe Grace Moretz about town in 2014. The kid is so set up for stardom and he's only in his teens. It's a foregone conclusion at this point.
Jaden Smith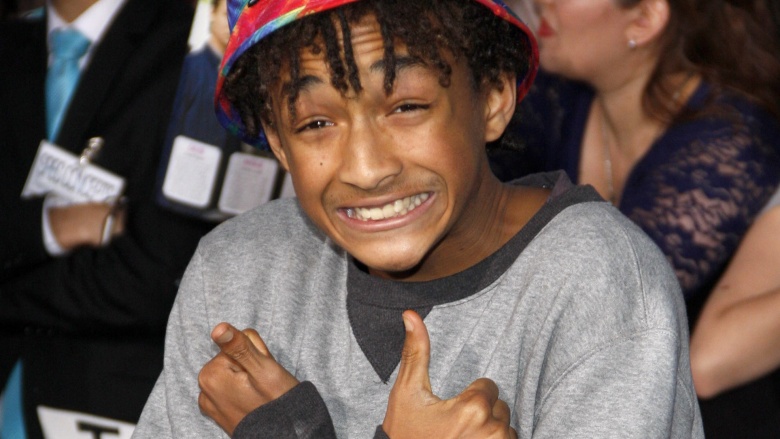 Jaden Smith has been his father Will Smith's co-star in After Earth and The Pursuit of Happyness. He displayed plenty of charisma in his roles, indicating that he inherited some of Big Willy's talent. Add the fact that Jada Pinkett Smith, a stunning and talented actress in her own right, is his mother, and Jaden has a double dose of A-list DNA. Even still, he's known for issuing some strange digital transmissions. Sample tweet: "If Newborn Babies Could Speak They Would Be The Most Intelligent Beings On Planet Earth." Um, okay. Regardless, his quirks and his birthright will hurl him into the celeb stratosphere.
Zoe Kravitz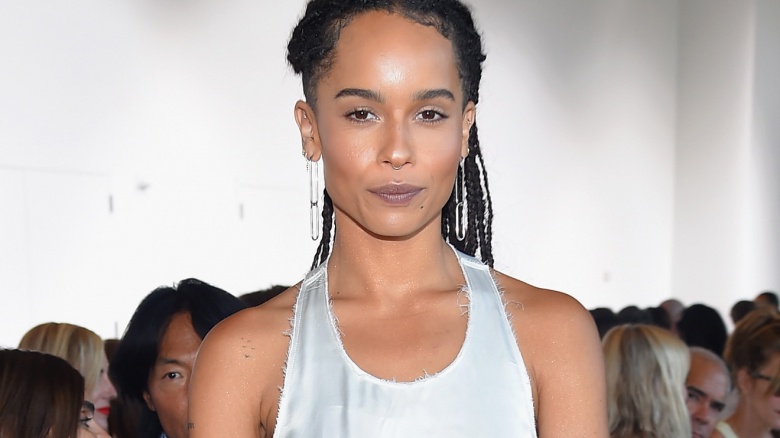 Getty Images
Lenny Kravitz and former The Cosby Show star Lisa Bonet share daughter Zoe Kravitz, who has long been christened an "It" girl due to her boho chic fashion sense. She has a band called Lolawolf, has modeled for Coach, and has starred in a supporting role in the YA-adored Divergent franchise. That's called "Building a Multi-Faceted Career." Kravitz is methodically walking a path to the same superstardom her parents achieved; she is just doing it while slowly and carefully straddling the line two opposing worlds. She's mixing indie cred, like her music, with mainstream acceptance, like her films and endorsements. That recipe yields success almost every time.