How Kate Middleton Really Feels About Homeschooling Her Kids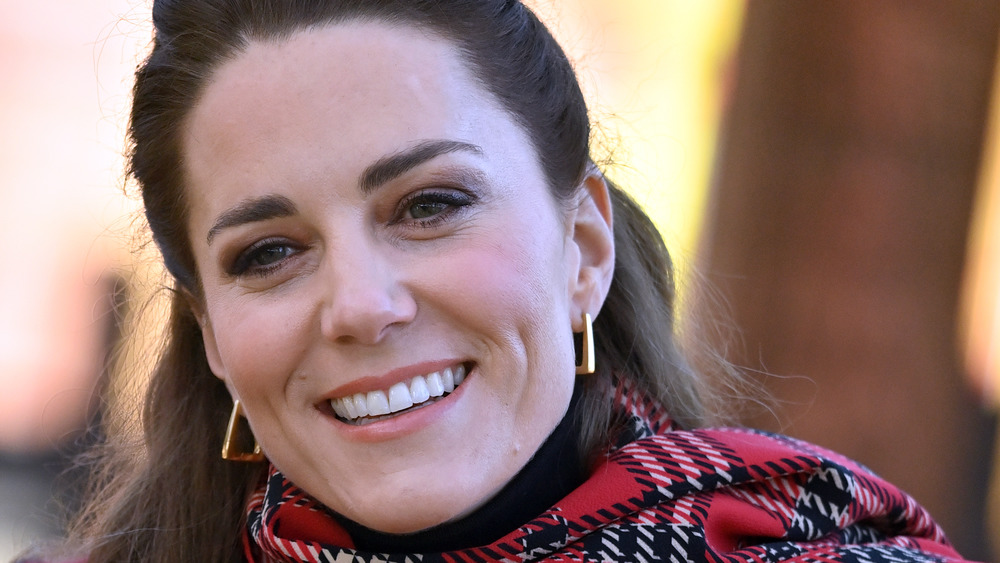 Pool/max Mumby/Getty Images
Royals: They're just like us, right? Well, yes and no. While they're immensely wealthy and have to follow strict behavioral protocols in public, behind closed doors, the royals love to laugh, often play with their pets — and have to endure homeschooling just like millions of parents around the globe due to the COVID-19 pandemic.
In a recent video chat, Kate Middleton spoke with other British parents about the trials and tribulations of homeschooling, according to People. She has been homeschooling her two eldest children, Prince George and Princess Charlotte, during the lockdown. Prince Louis is too young for school, so his mom doesn't have to worry about helping him out with lessons just yet.
The parents on the chat all have children enrolled at a school where the Duchess of Cambridge debuted her Mentally Healthy Schools initiative for Heads Together. Headteacher Melissa Loosemore led the conversation, and Middleton chatted from Queen Elizabeth's Norfolk estate, Sandringham. Let's see what she had to say about homeschooling her royal children.
Kate Middleton struggles with one school subject in particular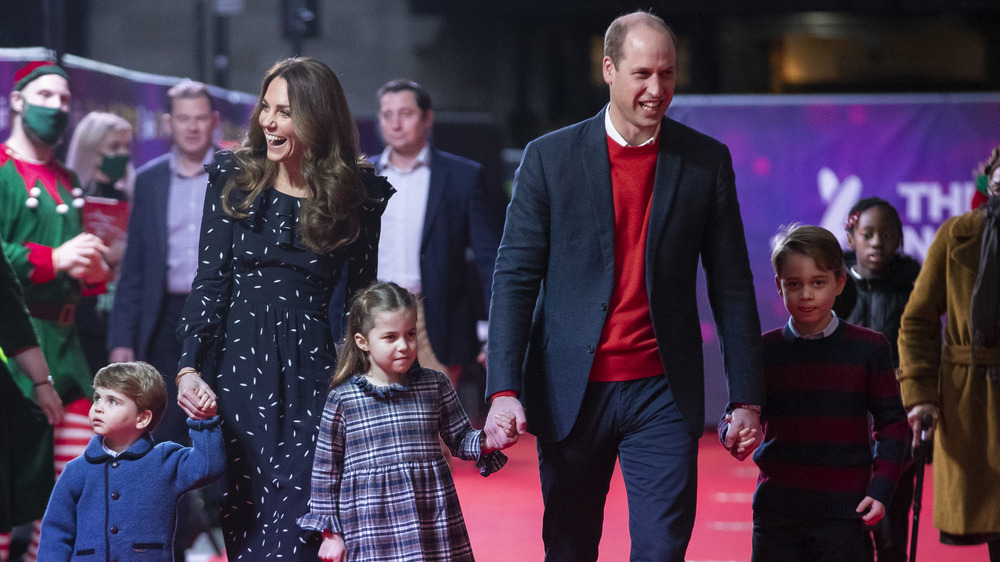 Wpa Pool/Getty Images
Kate Middleton discussed how parents, who already have enough to juggle, now have to wear more hats than ever before, according to People. "As parents, we have day-to-day elements of being a parent, but, I suppose, during lockdown we've had to take on additional roles that others in our community and lives would have helped us with," she said. "I have become a hairdresser in lockdown — much to my children's horror!"
In the new role of teacher, Middleton admitted that there's one subject even she finds challenging when helping the kids with their assignments: math. Where would she rate her skills in the subject? "-5," she joked. "I'm obviously right at the bottom!"
The Duchess of Cambridge called the experience "exhausting," but also noted that husband, Prince William, has been a major help. All that said, she ended the chat on an optimistic note. "Let's hope for the positivity as you've all been saying," she said. "Make sure everyone looks after themselves — it's very hard to prioritize but it's definitely needed now more than ever. It's important for our children that we look after ourselves too."