The Drama Revealed Behind Pamela Anderson's New Marriage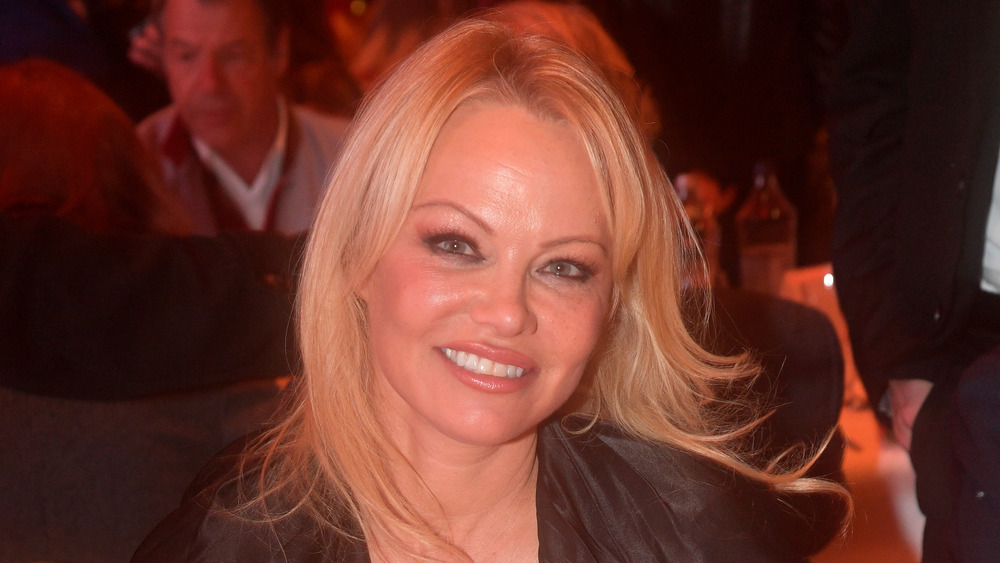 Hannes Magerstaedt/Getty Images
Pamela Anderson recently revealed that she secretly married her new bodyguard Dan Hayhurst in a private ceremony at her home in Canada on Christmas Eve 2020. But Hayhurst's ex thinks that their love story is a "facade," as she told the New York Post.
According to Sky News, there were no family or friends at the couple's Vancouver Island wedding. "I was married on the property I bought from my grandparents 25 years ago," Anderson said. "This is where my parents were married and they are still together. I feel like I've come full circle."
The former Baywatch star described the property as "romantic," and claimed that it has a lot of "healing energy." She added, "I'm at peace here. It's a big property but a few people passing by could see the fairytale gown with the long Princess Diana veil dragging in the mud. Heaven."
Hayhurst's ex-partner Carey probably wouldn't compare the couple's wedding to "heaven," however: per the Post, she and her three children were reportedly "blindsided" by the affair that broke up their family.
Carey and Dan were together when he started working for Pam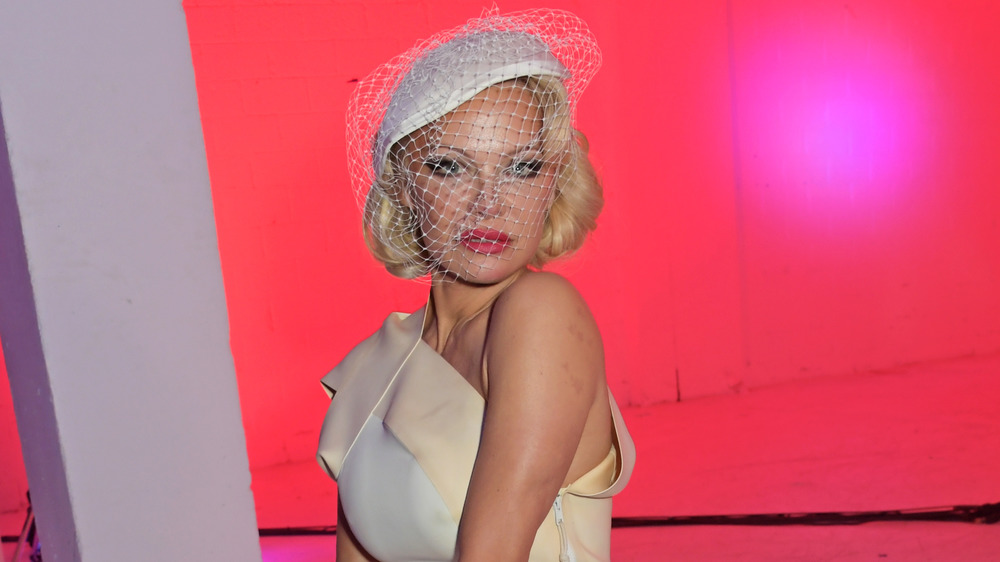 David M. Benett/Getty Images
"I decided to speak out because I want people to know that my almost five-year relationship, with three children involved, ended because of the affair Pam and Dan started while he was still with me," Dan Hayhurst's ex Carey said in an interview with the New York Post.
Carey told the Post that her longtime boyfriend initially started working for Pamela Anderson as a building contractor, renovating her house. Her daughter Denise also worked as a laborer at Anderson's home.
Carey explained that she confronted Hayhurst about spending too much time with Anderson, but at first, he denied any wrongdoing. Finally, she asked him, "Are you sleeping with Pam?" According to Carey, he replied, "All I'm going to say is I've crossed the line." He moved out of their home in July 2020.
Speaking about their wedding, Carey said that she found people celebrating the couple "sad", explaining that "it started with deceit, denials, and life-shattering choices for all the people involved."
Hayhurst is Anderson's fifth husband, although her last marriage to movie producer Jon Peters only lasted 12 days according to the Hollywood Reporter. That whirlwind romance, which according to Anderson wasn't legally binding, took place in January 2020, per Us Weekly.