Donald Trump Jr. Has Something To Say About The Cuomo Controversy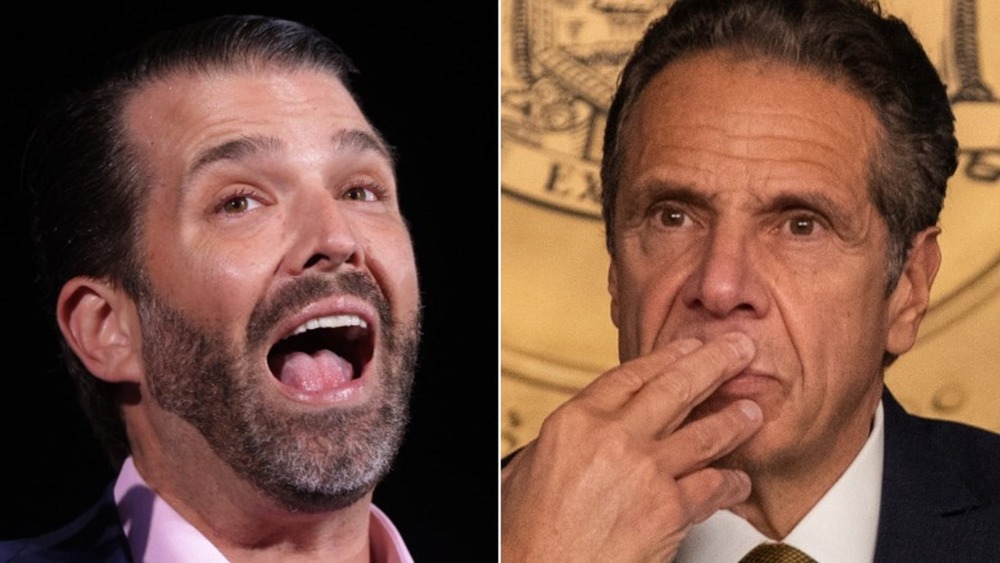 Alex Wong, Spencer Platt/Getty Images
Donald Trump Jr has weighed in on the controversy surrounding the misrepresentation of coronavirus-related deaths in New York nursing homes under Gov. Andrew Cuomo's watch. "Don't worry folks Chris Cuomo is going to be all over this one!" the former president's son tweeted on January 29, 2021, referring to the governor's brother, who is a journalist for CNN.
According to The New York Times, a report proves that Gov. Cuomo's administration omitted thousands of COVID-19 deaths at nursing homes from numbers published by the health department. State Attorney General Letitia James said nursing home deaths might have been undercounted by as much as 50%. If this is true, it would mean that New York nursing homes have experienced more than 13,000 COVID-19 deaths — the highest amount of any state. In her report, James stated that "many nursing home residents died from Covid-19 in hospitals after being transferred from their nursing homes" and were not included in published figures.
Trump Jr. also tweeted an article from The Guardian revealing that Gov. Cuomo granted immunity from lawsuits to nursing home executives, less than two years after receiving big campaign donations from a prominent healthcare group. "I guess this is why they spent so much time, money, & energy desperately trying to hide the nursing home death statistics in NY? Glad Cuomo had time to write a book on leadership," Trump Jr. said.
CNN reported that eight out of ten New Yorkers had approved of Gov. Cuomo's handling of the virus, making him one of the most popular politicians in America at one point. This new report may change all that.
Donald Trump Jr. often clashes with the Cuomos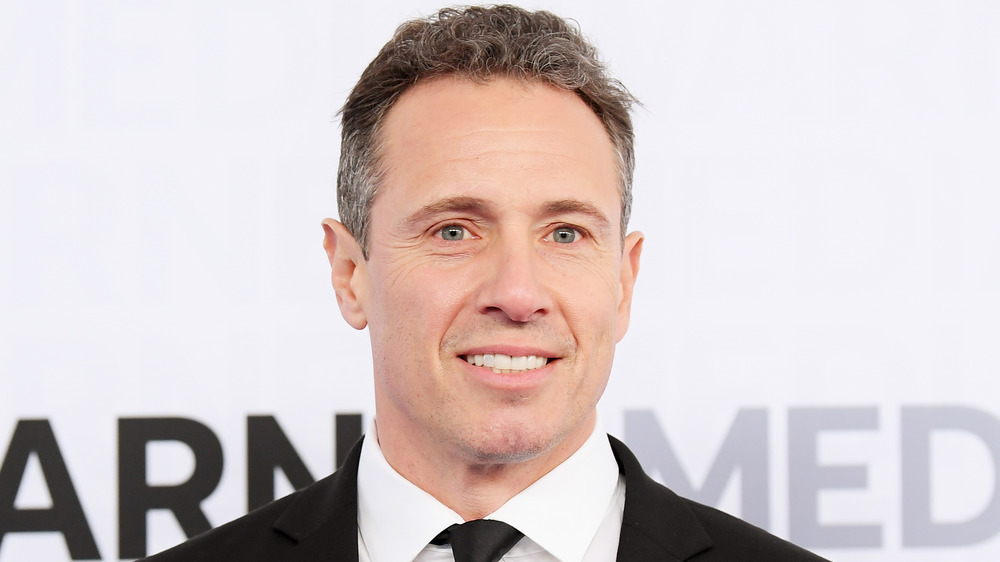 Dimitrios Kambouris/Getty Images
Donald Trump Jr. also mentioned the governor of New York's brother, CNN reporter Chris Cuomo (pictured), in one of his tweets. Trump Jr. and Cuomo, the presenter of Cuomo Prime Time, have clashed before. 
Trump Jr. called the TV personality a "hypocrite" for being offended by the term "Fredo" being used in reference to Italian-Americans, per Newsweek. Trump Jr. also mocked Cuomo for interviewing his brother, Gov. Andrew Cuomo. Trump Jr. also promoted an interview with his father, former president Donald Trump, in June 2020, by tweeting: "Guys, unlike CNN and Chris Cuomo when he interviews his brother, I'm not pretending to be a journalist here. This is just me having a fun conversation with my dad." 
Trump Jr. also criticized Andrew on Twitter for suggesting that lockdowns in New York should be rolled back and the economy should be reopened. The former president's son sarcastically responded to this sentiment on January 11, 2021: "Brilliant strategist ... it's incredible that no one thought of this months ago!" — referencing his family's opposition to lockdowns.
Donald Trump Jr.'s tweet attracted internet ire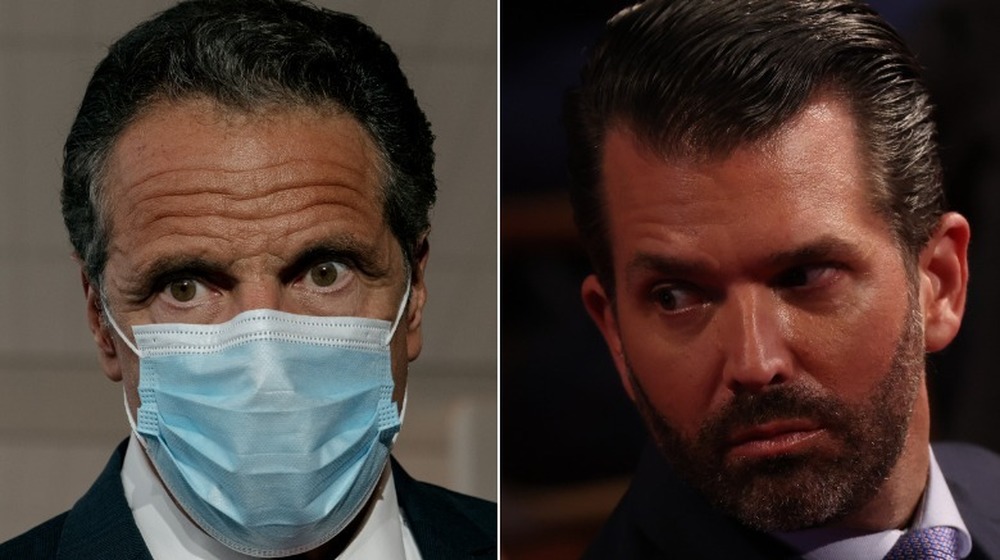 Scott Heins/Getty Images, Win Mcnamee
While many have criticized Gov. Andrew Cuomo's handling of the coronavirus pandemic, Donald Trump Jr.'s tweet did not sit well with some, prompting Twitter users to fire back about former President Donald Trump's leadership during the pandemic.
"If Trump would have done his job it wouldn't have been in the nursing homes in the first place! Just a thought!" one critic tweeted. Another replied with a dose of sarcasm. "Pass the bleach. Let's all take a shot of it!!" they quipped along with a photo criticizing Trump's handling of the pandemic. The "pass the bleach" remark refers to an April 2020 briefing during which Trump brought up the dangerous idea of using a disinfectant internally to possibly beat the virus, per the BBC.
As of this writing, neither Andrew Cuomo nor Chris Cuomo have replied to Donald Jr.'s condemnation. Gov. Cuomo announced that indoor dining will reopen on Valentine's Day 2021 at 25 percent capacity — a decision that also generated backlash. "Have we learned nothing? When you open restaurants the positivity rate goes up," one former restaurant worker replied. Another quipped that dining out on February 14 is a "romantic way to get the coronavirus."