Commercial Actors Who Make A Ton Of Money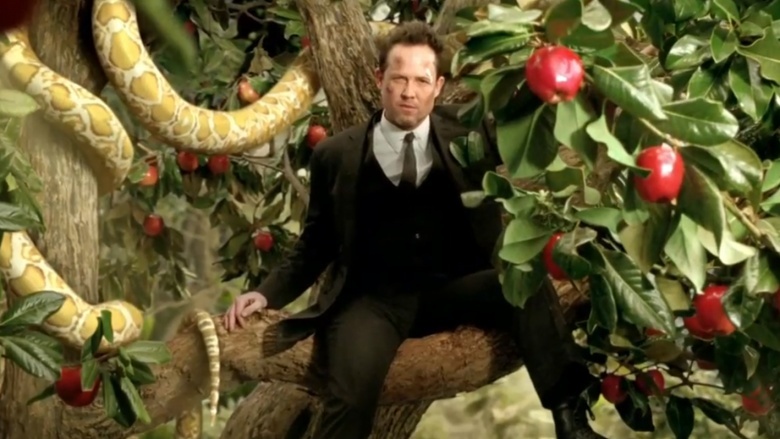 Trustworthiness is a big business. If you have a face that can sell space heaters to snowmen or bedbugs to New Yorkers, you just might have a future in commercials. It's hard to find the delicate balance between memorable and annoying, but you'll probably recognize these rare TV actors who can walk that line, all of whom are paid handsomely for their skills. Here are a few commercial actors who totally make bank. Trust us.
T.J. Jagodowski, a.k.a. The Sonic Guy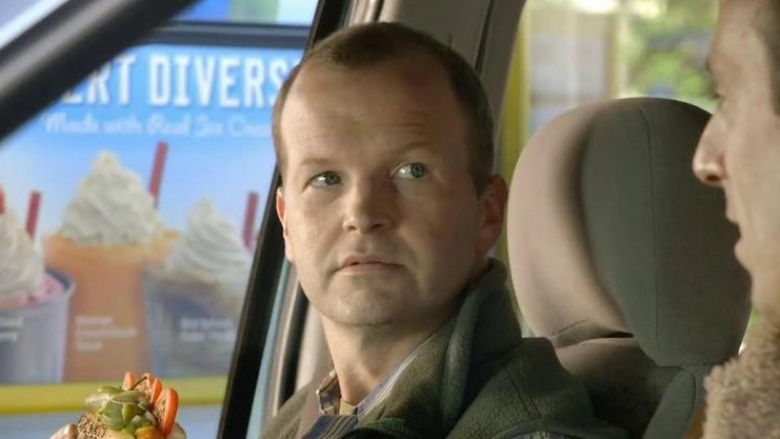 Called "the best improv actor in Chicago," Second City alumni T.J. Jagodowski is a bright light in a sea of grating, abrasive fast food commercials. Sure, Sonic might leave a lot to be desired, like actual tables and carhops who don't pocket your change, but their commercials are solid. Along with Peter Grosz, Jagodowski has been creating Sonic's ads since 2004, which has earned the actor a net worth of $300,000. See, Hardee's? You don't need sex to sell a cheeseburger. You guys are terrible.
Melanie Paxson, a.k.a. The Red Robin Lady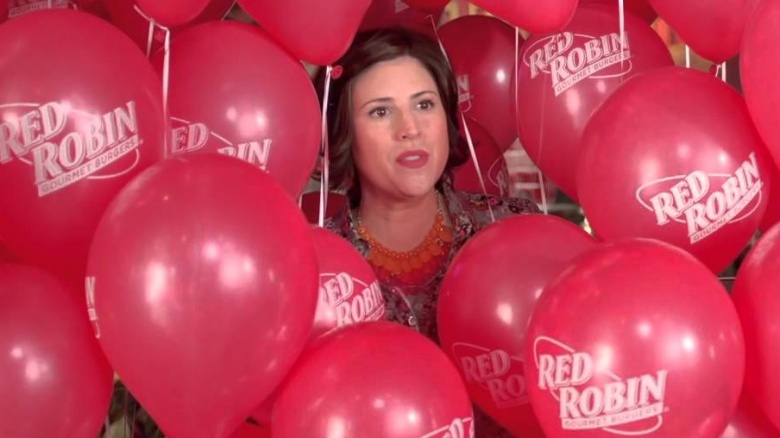 Another member of Chicago's Second City improv troupe, Paxson's tiny voice can be heard in countless commercials, from Marriott hotels to Serta mattresses. Most memorably, Paxson plays the world's loneliest hamburger obsessive in Red Robin's endless commercial assault. She's earned a net worth of $600,000, which will keep her in Jack Daniels-soaked deep-fried onion strings for years.
Stephanie Courtney, a.k.a. Flo, The Progressive Lady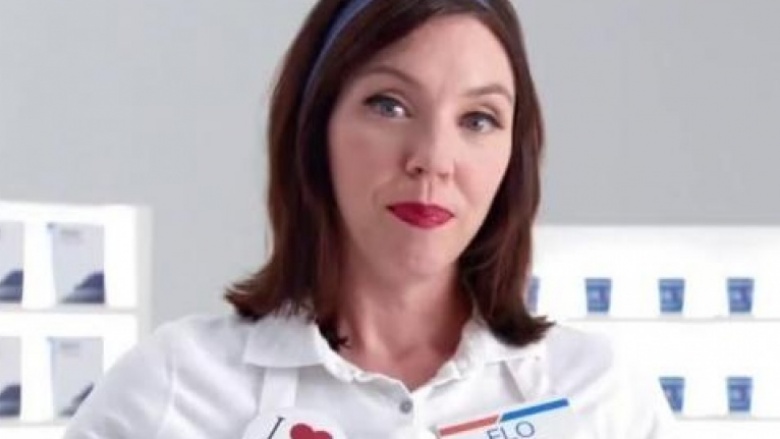 Love her or hate her, Flo is popular enough to spawn collectible action figures in her image. Not since Mr. Clean has a white-garbed mascot had their own toy, so Flo definitely has some serious pop culture traction. Fans of Adult Swim might recognize the Groundlings comedienne as the actress behind the hideous Joy Peters in Tom Goes to the Mayor, but Courtney found her most memorable voice in 2007 when she began working for Progressive, which has earned her a net worth of $1 million.
Carly Foulkes, a.k.a. The T-Mobile Girl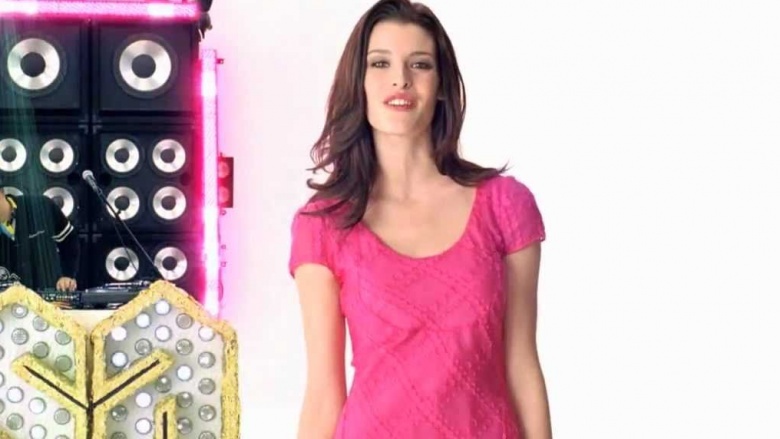 Even though Carly Foulkes ended her tenure as T-Mobile's magenta-dress-wearing spokesperson in 2013, she'll forever be known for her advocacy of an eighth-ranked cellphone service. While Foulkes continues to model and occasionally makes appearances for T-Mobile, she was dealt the cruelest blow of all when T-Mobile replaced her with Shakira. Despite falling out of the public eye, Foulkes seems perfectly content to make books full of hipster photographs and enjoy her $3 million net worth.
Dean Winters, a.k.a. Mayhem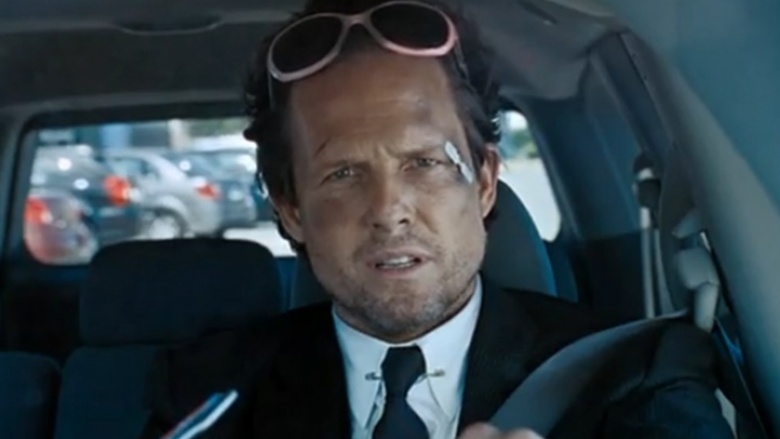 Dean Winters has a fairly successful TV career, but most people recognize him as the havoc-causing Mayhem in commercials for Allstate Insurance. Forget about those roles in Oz, 30 Rock, and Law & Order. None of that matters when Winters is constantly reminding you that you can die at any given moment. Allstate specifically designed the commercials to "kick Flo's ass" and instill fear in the innocent, but while the campaign never quite reached Flo levels, Winters' role in the campaign reportedly netted him $4 million.
Isaiah Mustafa, a.k.a. The Old Spice Guy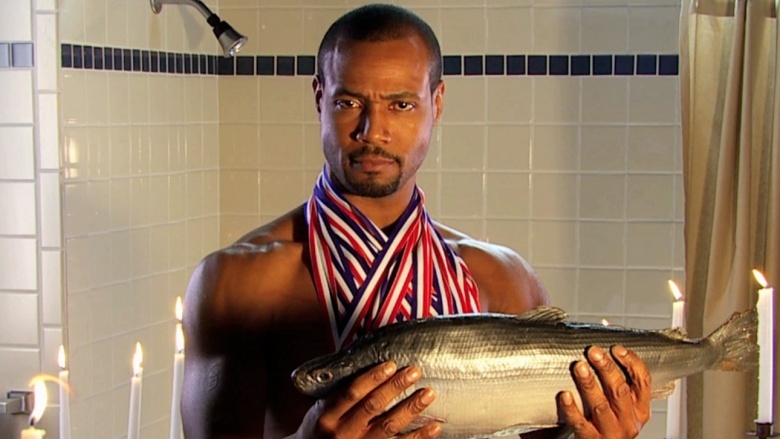 It's one thing to have an honest face, but it's another to have an honest smell. Isaiah Mustafa's role in Old Spice's surreal 2010 ad campaign was his first taste of real fame, after dabbling in football, chauffeuring, and restaurant ownership. The over-the-top "Smell Like Me" man became one of the most successful viral ad campaigns ever, extending to Mustafa filming in-character personal responses to questions sent to Old Spice. The payday? Five million manly bucks.
Jonathan Goldsmith, a.k.a. The Most Interesting Man in the World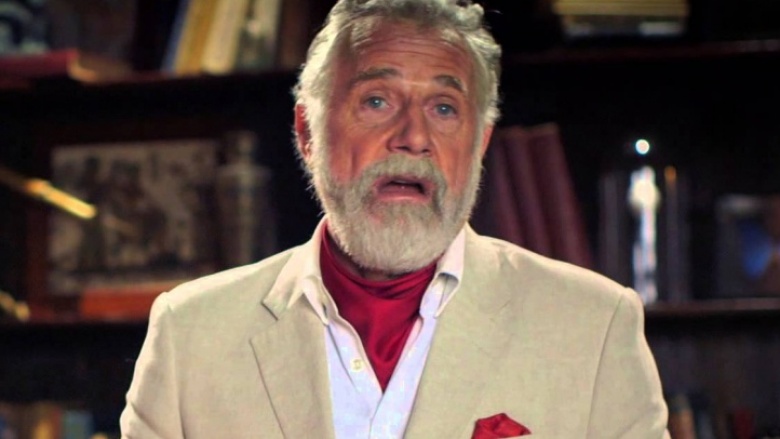 At the age of 76, Jonathan Goldsmith is one of TV's oldest spokespeople who isn't shilling for MedicAlert, and probably one of the most genuinely interesting men in the world. While his commercials for Dos Equis are strewn with Chuck Norris-level hyperbole, Goldsmith's unexpected success as the immortal, fascinating lothario only came after appearing in guest roles in just about every TV show you've ever heard of. Now, he and his wife reside comfortably in Vermont while enjoying his $8 million payday.
Paul Marcarelli, a.k.a. "Can You Hear Me Now?"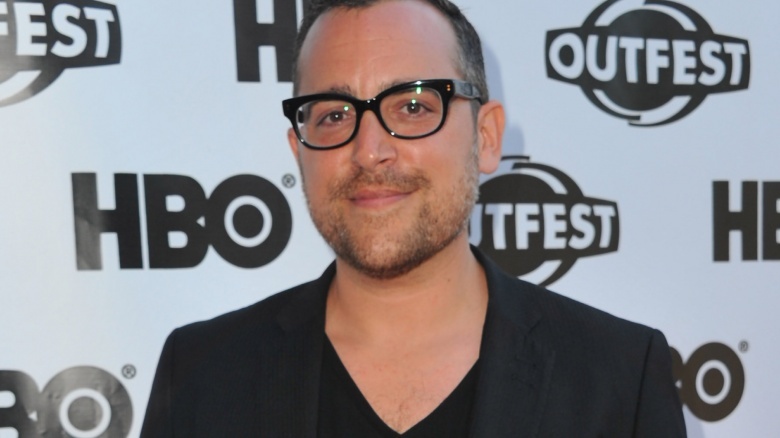 Getty Images
For nine years, Paul Marcarelli was trapped in Verizon's version of hell, wandering the most remote reaches of the Earth to test their signal strength, and contractually obligated to not take any other advertising jobs. When his contract ended in 2011, Marcarelli was finally able to live his life again, coming out as gay and permitted to write and direct his own films. Those nine years of servitude earned him $10 million.
Jared Fogle, a.k.a. The Subway Guy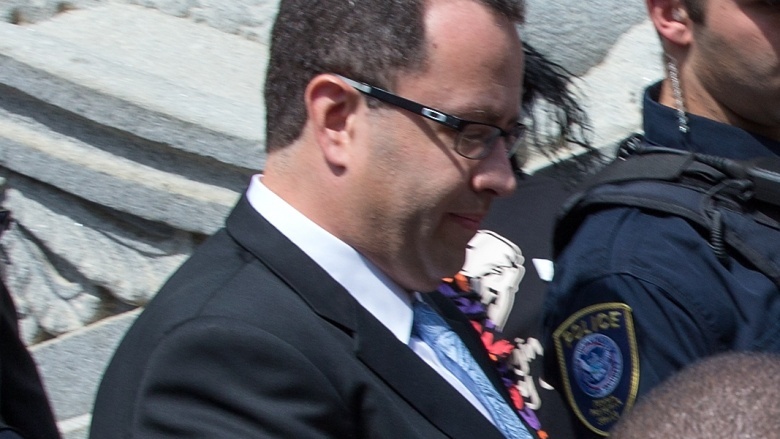 Getty Images
There's a lesson to be learned from Jared Fogle. Subway, already struggling because of a slow consumer shift towards healthier foods, and unable to fully recover from the fact that their bread contained dangerous chemicals, can't seem to shake their association with Fogle, who was associated with a child pornography ring and sentenced to pay $1.4 million in restitution—only a small part of his $15 million net worth.