The Real Meaning Behind Thad Cockrell's Swingin'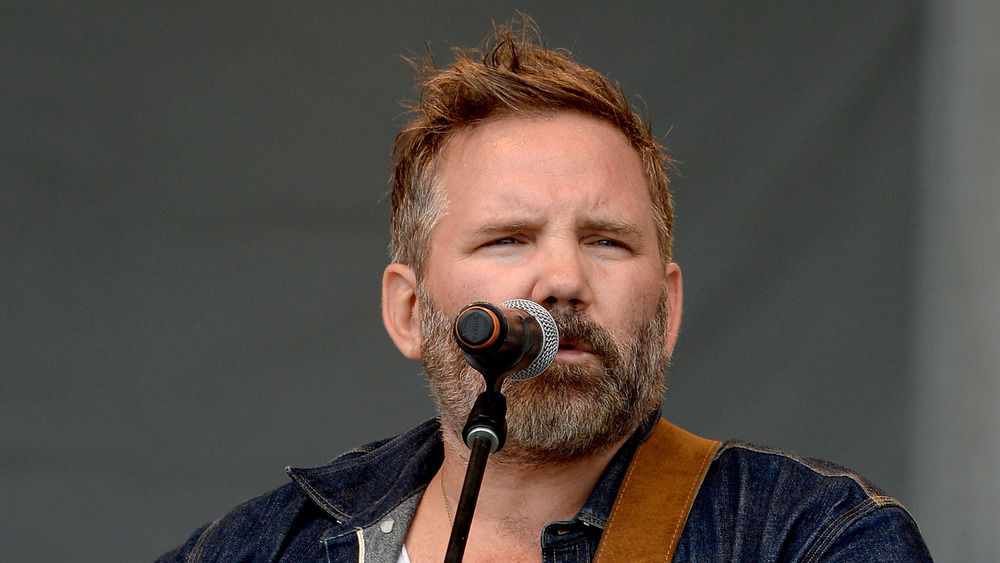 Jason Davis/Getty Images
Country singer Thad Cockrell spent decades working on his craft during a tumultuous career until he broke through with his infectious single "Swingin'." At 48 years old, Cockrell released his sixth album If In Case You Feel the Same in 2020. He said the response to that album was underwhelming and told Rolling Stone that it had "flatlined" on release. 
This led the country veteran to reconsider his career path, and in early 2021 he made a to-do list that included finding a new vocation. "I have my master's in family therapy, and I also have been making hot sauce," the singer told People. "So. I thought, 'Maybe that's what I'll do.'"
Cockrell grew up in a religious family, as his father was the pastor at the Independent Fundamental Baptist Church, per IndyWeek, and his lyrics are infused with religious references. "Heaven waits for nothing less / Than giving in to faithfulness... I'll let it rest / But I'm not down to give up yet," he sings in the opening verse of "Swingin'."
Speaking to People, the singer said the song's title was inspired by boxer Buster Douglas' infamous knockout of Mike Tyson in 1990. Cockrell's own ability to keep on swinging is what led to this big break. Only days after Cockrell informed his management team that he would be making a career pivot, he received a call that would change his life. "Jimmy Fallon has fallen in love with your song 'Swingin," the performer was told.
Jimmy Fallon was inspired by the feel-good lyrics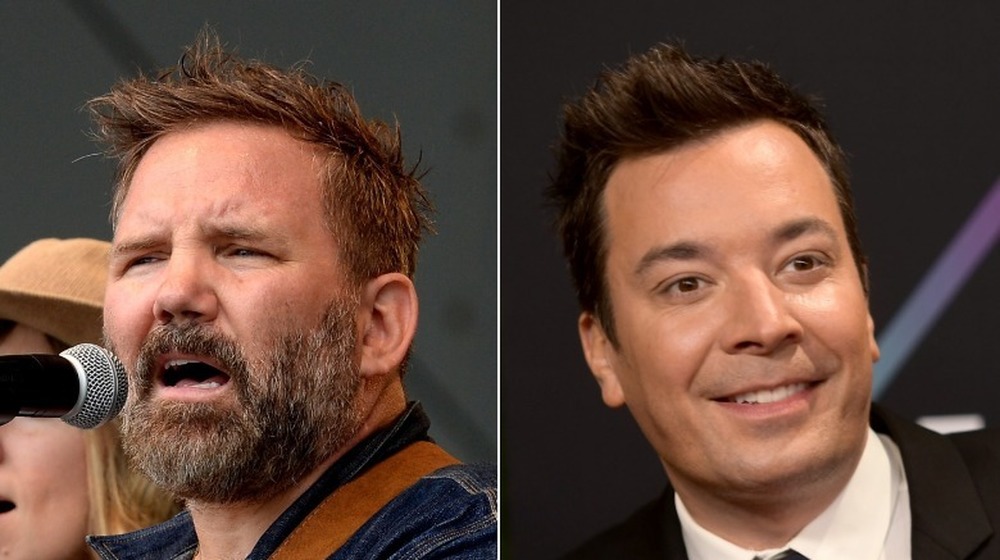 Jason Davis, Matt Winkelmeyer/Getty Images
The chorus of "Swingin'," where Thad Cockrell sings, "If I'm gonna go down / I wanna go down swinging," is what led to the singer's big break. Jimmy Fallon discovered the infectious song while he was at a local hardware store. "I'm in some aisle looking for light switches, and I hear this song, like, 'If I'm gonna go down, I wanna go down swinging," the talk show host told People.
Soon after hearing the track, Fallon told his The Tonight Show audience about it. "I'm in the hardware store, and I hear this song playing, and it's so good... I Shazam the song and it's by Thad Cockrell," he said while enthusiastically playing air guitar. The song soon became his anthem.
In an interview with Rolling Stone, Cockrell spoke about the importance of staying positive and continually taking swings. "[I]f you make a record as if it's made you a millionaire... It's like you're fighting your own cynicism," he told the publication.
On Jan. 26, 2021, Cockrell's perseverance paid off and he was invited to play "Swingin'" on The Tonight Show alongside The Roots via Zoom, and he joked with People that Questlove's beat for the song was even better than his own.
Prior to appearing on the late night staple, Cockrell tweeted that Fallon "broke [my] mind" by inviting him on the program. The host later quoted that tweet and added, "A reminder to never give up on your dreams because some moron could ... hear your song, and ask you to come on their show!"