Tony Romo: How Much Is The Former Quarterback Worth?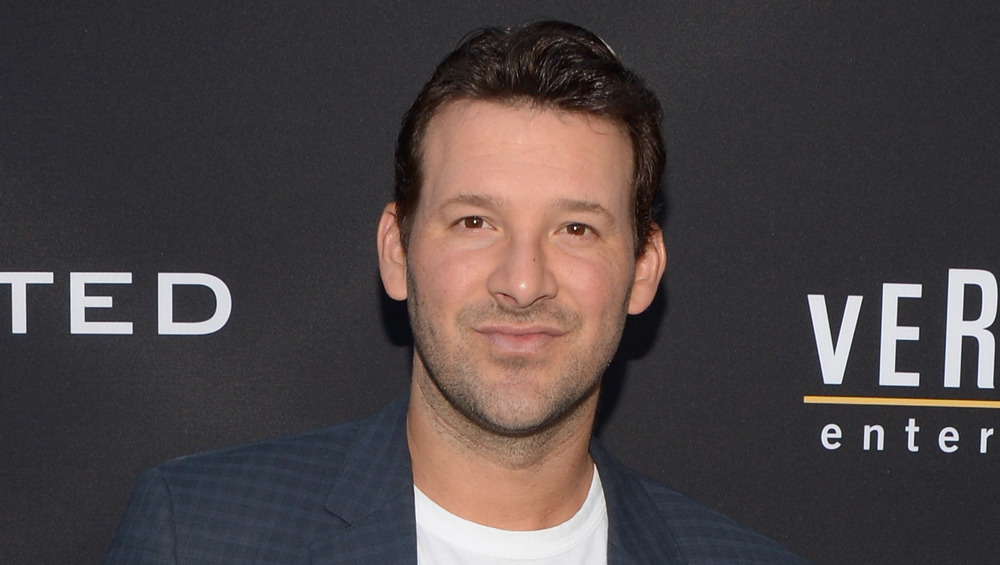 Dave Mangels/Getty Images
When Tony Romo started his NFL career back in 2003, the public did not have high expectations for him. He did not even get drafted, per NBC Sports. Despite that, the Dallas Cowboys signed him as a rookie, starting out a third-string quarterback, according to Bleacher Report. By 2007, Romo was the team's starting quarterback, signing a $67 million contract extension, as reported by Reuters. That's quite the come-up from the $10,000 the Cowboys offered him for that first season (via ESPN). And, really, that was only the beginning of Romo's massive paydays. In 2013, NFL.com reported that Romo signed a $108 million contract extension, which included a $25 million signing bonus. However, he did not complete the six-year deal, instead retiring from the league in 2017 (via NFL.com).
When the Dallas Cowboys released Romo from the team, the announcement also made mention of Romo's next gig working as an analyst for CBS. At the time he said, "I'm excited. It's going to be a great challenge for me ... I hope that I'm able to make the CBS family proud with their decision." He has definitely made CBS proud, so much so that they are paying him an astronomical, record-setting amount of money.
Tony Romo is the highest paid sportscaster ever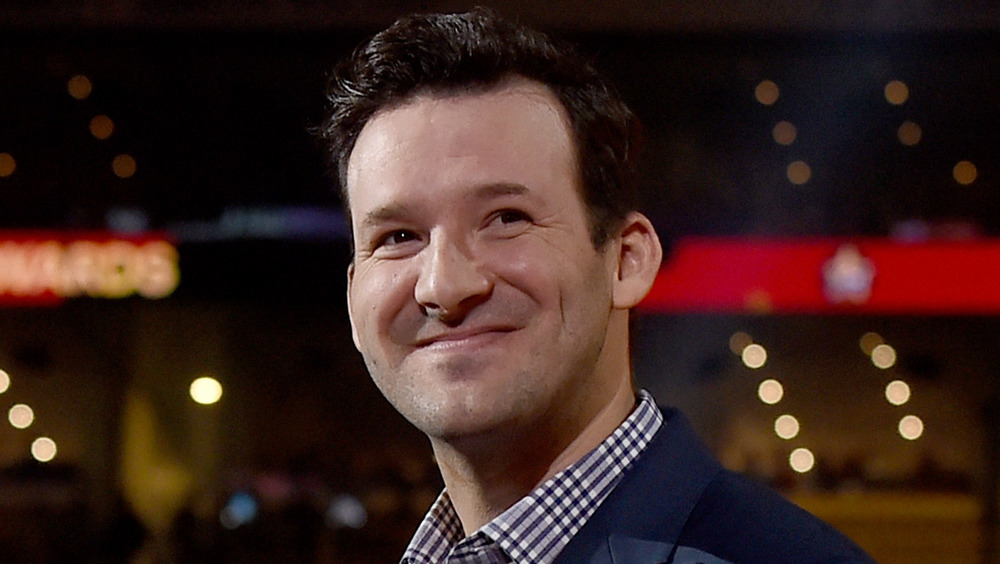 Kevin Winter/acm2015/Getty Images
In February 2020, Tony Romo became the highest paid sports analyst in history (via New York Post). He re-signed with CBS on the cusp of entering into free agency, at which point he could have possibly signed with another network, like ESPN, which had an interest in working with Romo. CBS is paying Romo $17 million per season, which is a big deal, as John Madden previously held the record for highest paid sportscaster when he earned $8 million annually twenty years prior. Even with adjustments for inflation, Romo is still out-earning Madden at his peak. According to the New York Post, "the total value for Romo's contract will well surpass $100 million." 
Since Romo is such a hit, it's not surprising that he has also landed some lucrative endorsement deals with Corona, Pizza Hut, DirecTV, Starter, and Google Home. He and his wife Candice Romo (née Crawford) have also appeared in Skechers commercials together. Thanks to his years playing in the NFL, starring in commercials, and sharing his game insights, Celebrity Net Worth estimates that he's worth $70 million, which is not a number many people expected from someone who didn't even get drafted.