Why One Of Nicolas Cage's Marriages Only Lasted Four Days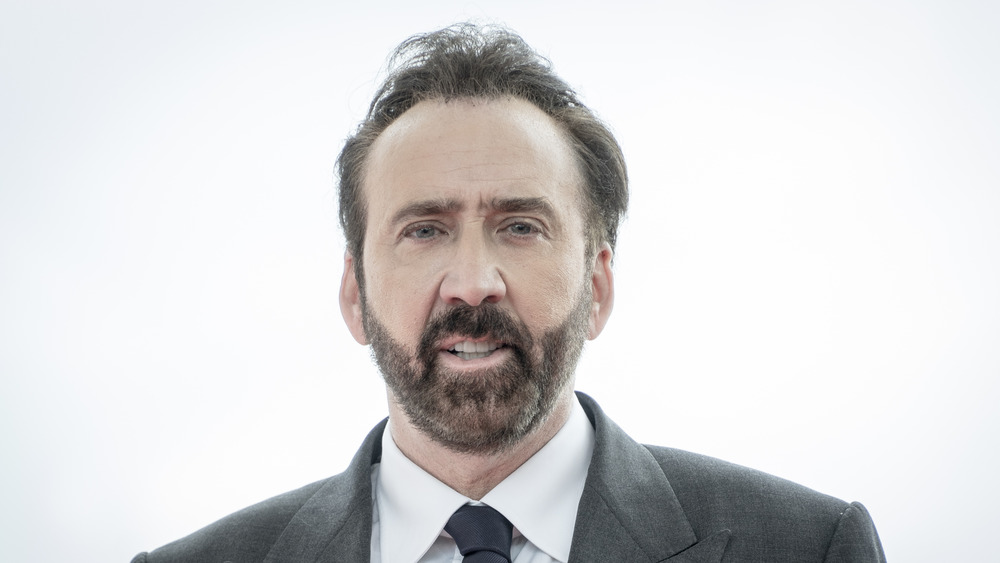 Robert Marquardt/Getty Images
Nicolas Cage has long been known for starring in unconventional and often meme-able movies, including Honeymoon in Vegas and Leaving Las Vegas. In real life, Cage is no stranger to that Nevada city either: It was the location for his fourth marriage in 2019.
Cage was first married to fellow actor Patricia Arquette for six years from 1995 to 2001. After starring as an Elvis enthusiast in 1990's Wild at Heart and an investigator who gets caught up with a troupe of Elvis impersonators in 1992's Honeymoon in Vegas, he moved onto an on-brand marriage with the King's daughter, Lisa Marie Presley, in 2002, before filing for divorce 107 days later. He then had a 12-year marriage to Alice Kim, whom he met while she was waiting tables at a Los Angeles restaurant, from 2004 to 2015. His fourth and most recent marriage, to Erika Koike, was a record in brevity for the star: It lasted just four days.
Is Cage an actor who gets swept up in whirlwinds of romantic notion? Is he simply hasty and irrational? Either way, his 2019 marriage happened in Vegas... and stayed in Vegas.
Nicolas Cage deemed his four-day marriage a misunderstanding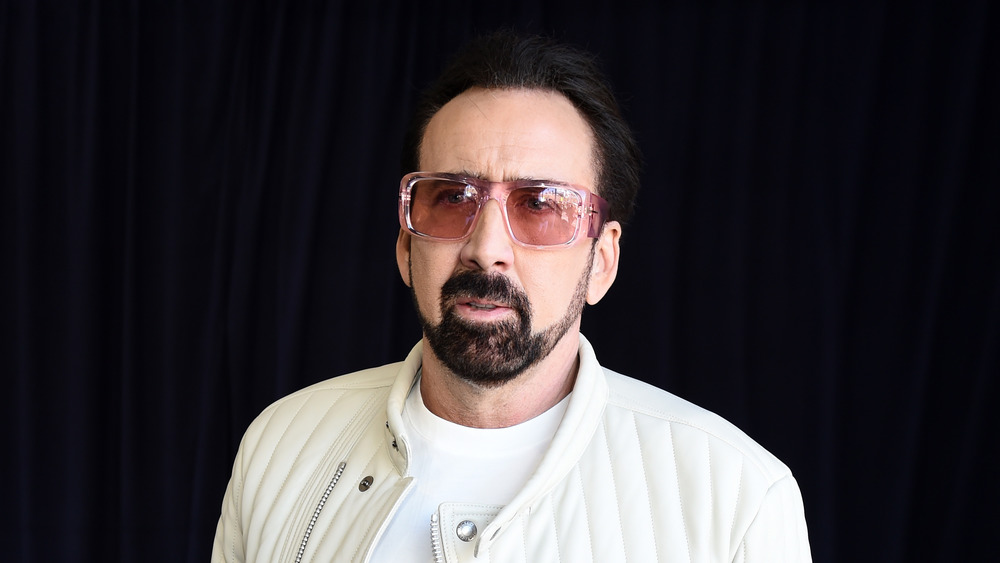 Amanda Edwards/Getty Images
In April 2018, Nicolas Cage began dating makeup artist Erika Koike. Less than a year later, on March 23, 2019, the couple headed to Las Vegas, applied for a marriage license, and got married in secret, according to Entertainment Tonight.
Four days later, on March 27, Cage asked for an annulment, citing that he and Koike were "drinking to the point of intoxication," and that he "reacted on impulse without the ability to recognize or understand the full impact of his actions," per The Blast. Cage's annulment request also claimed he didn't understand "the full nature and extent of [Koike's] relationship with another person" at the time or that she had an active criminal history. According to USA Today, Clark County granted Cage and Koike a divorce on May 31, 2019. 
Despite the impulsive, intoxicated, and not entirely amicable circumstances of their union, the split seemed to leave an emotional scar on Cage. "There was a recent breakup," he said in a 2019 interview with The New York Times Magazine. "I don't really want to talk about it. I was pretty upset about that and the way things happened."