Meghan Markle Says Palace Is Behind Archie's Birth Certificate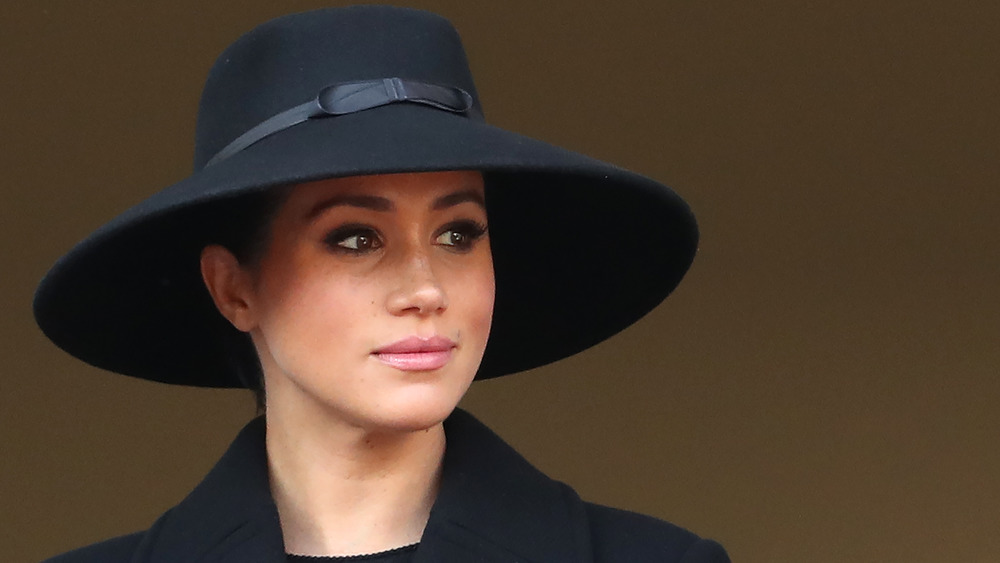 Chris Jackson/Getty Images
Despite leaving the royal family in the hopes of a more quiet life, Meghan Markle and Prince Harry made headlines yet again in January 2021. But first, a quick recap, because it's been a bit of a whirlwind since Harry and Meghan first made headlines as the newest "it" couple a few years ago.
The Suits actress and the sixth in line for the British throne reportedly met on a blind date in 2016. By November 2017, they were engaged, per Town and Country. The years that followed were full of highs and lows for the couple. Much like her late mother-in-law, Meghan faced a constant tidal wave of criticism and mockery from the British tabloids that were, at best, mean-spirited, and at worst, downright racist. Things came to a head shortly after the birth of their son, Archie, when rumors resurfaced that Meghan caused a falling out between William and Harry. The chaos reached a peak when Harry and Meghan (supposedly without consulting any other royals) announced they were giving up their duties and relocating to North America, with plans to split their time in between Canada and Los Angeles. The hope was that baby Archie could have a semi-normal life, away from the press and the pressures of being seventh in line to the throne.
Sadly Meghan, Harry, and Archie made headlines again in 2021 when Archie's birth certificate raised some eyebrows. Read on to find out why.
Meghan Markle disagreed with Buckingham Palace about Archie's birth certificate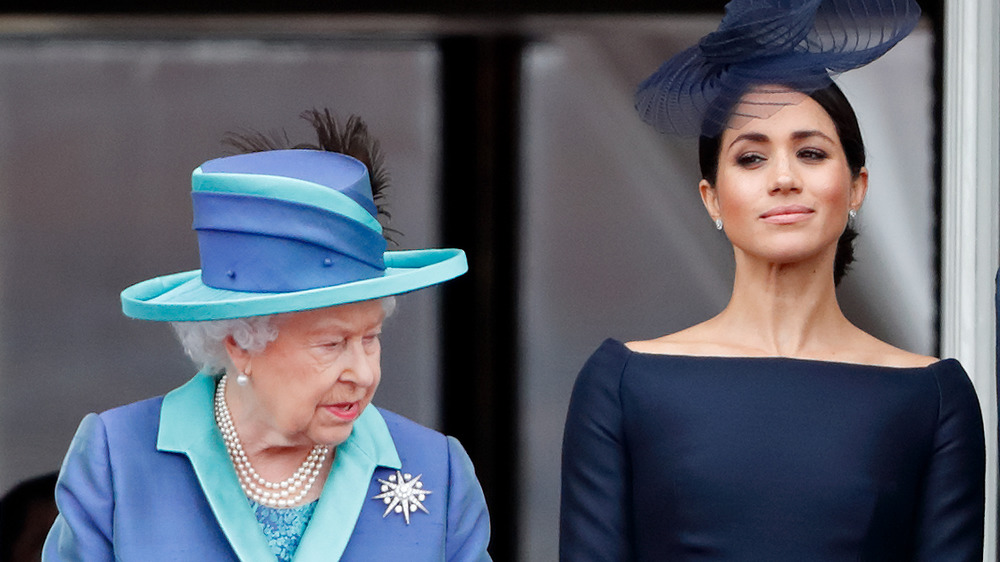 Max Mumby/indigo/Getty Images
Meghan Markle and Prince Harry announced the birth of their first child, Archie Harrison Mountbatten-Windsor, on May 6, 2019. A few months later, the young family ditched their royal duties and fled to America, hoping for some peace and quiet. That much sought-after solitude was shattered, however, when the British tabloids picked up on one strange detail on Archie's birth certificate.
When the certificate was initially signed, Meghan signed with her name "Rachel Meghan," which was later changed to "Her Royal Highness the Duchess of Sussex." At first, there was speculation that it was a sweet nod to Princess Diana, who preferred to use "Her Royal Highness the Princess of Windsor," per The Daily Mail. However, as is often the case with the royals, the truth is far more complicated.
In a surprising move, Meghan addressed the controversy with a rare public statement. A spokesperson for the Duchess told The Telegraph the name was changed at the orders of the palace. "The change of name on public documents in 2019 was dictated by The Palace, as confirmed by documents from senior Palace officials." She went on to add that it was "offensive" and "ridiculous" to think that Meghan would prefer to be nameless on her own child's birth certificate.
Well, as usual, there's no love lost between the tabloids and the Sussexes, or the Sussexes and the Palace, for that matter. But it's safe to assume that Meghan won't accompany Harry to England this summer.