How Many U.S. Presidents Have Divorced?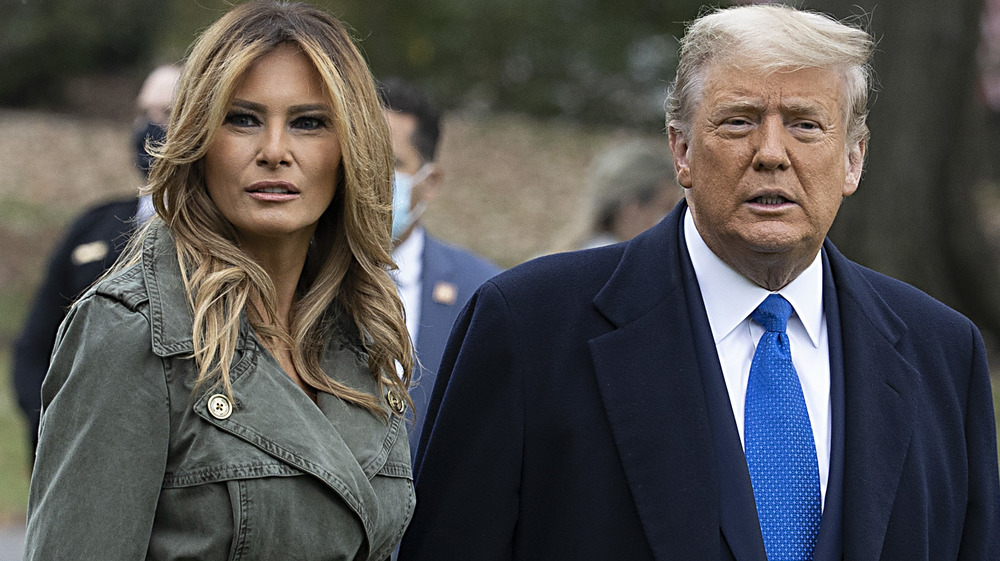 Tasos Katopodis/Getty Images
Like much of Donald Trump's presidency, the former POTUS' marital history bucked American political norms. Trump was married and divorced twice and had children during both relationships before meeting current wife and former first lady Melania, and having a child with her as well. Trump was not, however, the first or only American president to have been divorced, and his predecessor in this regard may come as even more of a surprise.
President Ronald Reagan, who held the office of the presidency from 1981 to 1989, was married to Jane Wyman before meeting second wife Nancy in 1951. Reagan rarely spoke publicly about his first wife, according to The Washington Post, and Wyman never spoke much about Reagan either. They had three children together, one of whom died.
Perhaps Reagan stayed quiet about his first marriage because he thought it would have been politically damaging, or perhaps he simply wanted to keep the details of his past life private. Whatever the reason, Ronald and Nancy Reagan looked like the ideal American marriage, which definitely didn't hurt his popularity. Donald and Melania Trump as a couple never exactly screamed "wholesome" in the way that the Reagans did. In fact, sometimes Melania's body language produced some cringe-worthy moments by her husband's side. 
Other U.S. presidents have been married more than once
Getty Images/Getty Images
Donald Trump's earlier marriages were surrounded by drama and controversy. He divorced his first wife, former model Ivana — who is mother to Ivanka, Eric, and Don Jr. — in 1992. He married actress Marla Maples in 1993 and divorced six years later in 1999. He married Melania, also a former model, in 2005. Despite his multiple marriages, sexual misconduct accusations from other women against Trump extend all the way back into the '80s, according to Business Insider.
Ivana, in particular, has been very candid about her relationship with Trump. She was the first one to give him the nickname "The Donald." Regarding Trump's election loss in 2020, Ivana said she "just wants the whole thing to be over," per Vanity Fair. She added, "He's not a good loser." 
While only two U.S. presidents have ever been divorced. Trump and 40th president Ronald Reagan (pictured above with second wife Nancy Reagan), they are not the only two presidents to have second marriages. President Joe Biden, for example, married Dr. Jill Biden after the tragic loss of his first wife in a car accident that also led to the death of their infant daughter. If there is one thing that's clear about the Bidens' marriage — they really, really seem to love each other. On the day he was inaugurated president, Biden tweeted: "I love you, Jilly, and I couldn't be more grateful to have you with me on the journey ahead."