The Truth About Silento's, The Rapper Behind The Whip/Nae Nae Dance Craze, Murder Charge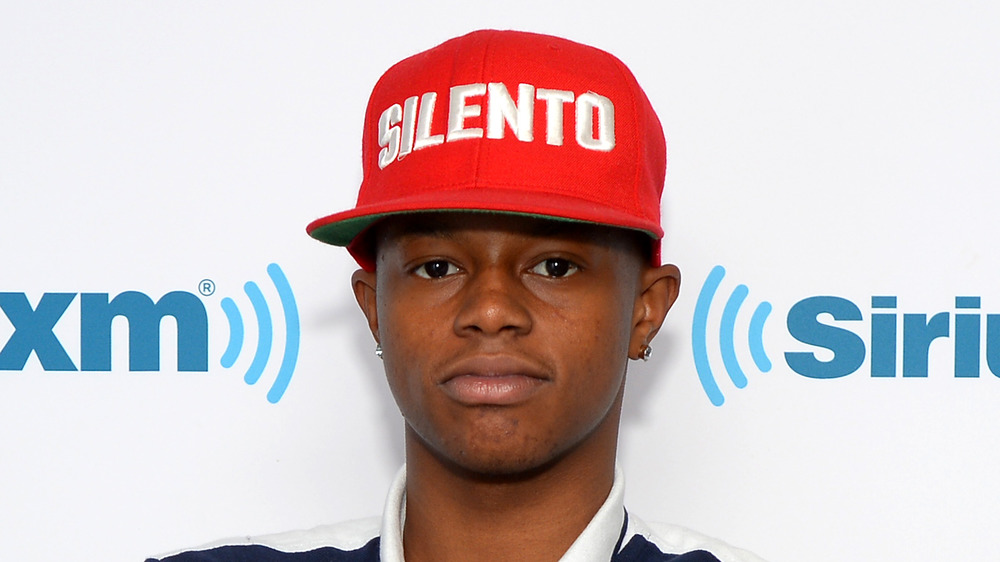 Andrew Toth/Getty Images
Just about everyone with internet access has heard "Watch Me (Whip/Nae Nae)" and the dance craze it spawned, but less known is the face behind the song: Silento. The rapper, whose real name is Richard "Ricky" Lamar Hawk, might have gained fame from his mega-hit, but he's found himself in hot water after being arrested and charged with murder on Feb. 1, 2021, per NBC News. However, this isn't the rapper's first run-in with the law.
Hawk was previously arrested twice in one week back in August 2020 and charged with two counts of assault with a deadly weapon after allegedly attacking two people with a hatchet, according to People. At the time, Silento was being held at the Twin Towers Correctional Facility on a $105,000 bond, but the status of the case is unknown. Days prior, he was released on bail following an arrest in Santa Ana, California, and booked with "felony inflicting corporal injury on a spouse or cohabitant in a domestic violence incident," according to the outlet.
Later in October 2020, Hawk was arrested for speeding over 140 mph on I-85 after he claimed to police he was being followed. "If there is like 10 cars following me, I can do 143 because I am not a regular person, and you could go look on your computer and it would tell you that," he allegedly told officers according to the incident report, per AJC. He was released on bond the day of his arrest. Now, Hawk is facing legal trouble once again. 
Silento was arrested for the murder of his cousin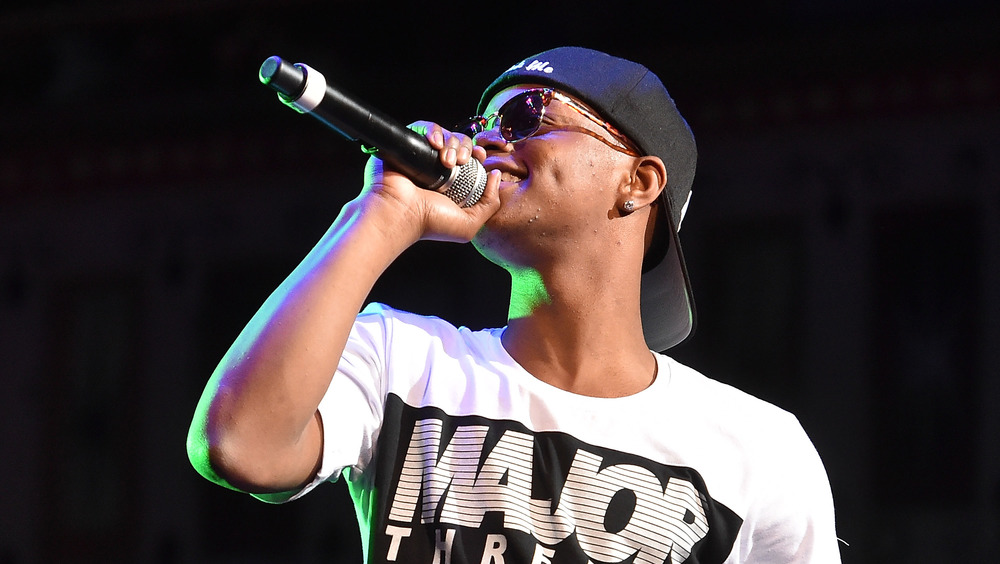 Paras Griffin/Getty Images
Silento, born Richard "Ricky" Lamar Hawk, might have a long rap sheet, but no one would have guessed that murder would be added to it. On Feb. 1, 2021, Hawk was taken into police custody and charged with the murder of his cousin, Frederick Rooks, just days after the murder took place in Panthersville, Ga on Jan. 21, according to the DeKalb County Police Department. As of this writing, the rapper is being held at DeKalb County Jail with one charge of felony murder.
At the time of the incident, Rooks was pronounced dead at the scene after being found with multiple gunshot wounds in the middle of a residential street, DeKalb police Lt. Rod Bryant told The Atlanta Journal-Constitution. The officer added that investigators are looking into the neighbors on the street who allegedly knew the victim. "I think it is connected to this house," Bryant told the outlet while on the scene. "We're still doing a little bit more investigation." Following Hawk's arrest, police spokeswoman Michaela Vincent said the department is still searching for a motive.
On February 2, Hawk's publicist released a statement. "Over the past several years, Ricky has been suffering immensely from a series of mental health illnesses. We will continue in his efforts of treatment," he wrote (via XXL), adding they appreciate any public support. "Ricky is a beautiful soul, and we hope that the same people who came up whippin' and nay naying with him, continue to support him and lifted in prayer!!"