Things You Didn't Know About The Other Hemsworth Brother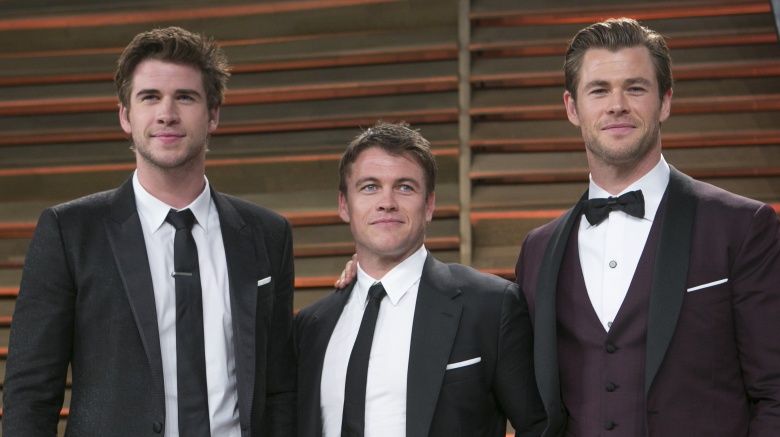 Getty Images
Luke Hemsworth may be the oldest of the Hemsworth trifecta, but his little brothers (who both tower over him in height) have taken the lead when it comes to Hollywood. Chris Hemsworth became an actual superhero in Tinseltown thanks to his successful run as Thor in the Marvel Cinematic Universe, and Liam Hemsworth rode The Hunger Games train straight to the A-list right behind him.
Now, Luke Hemsworth is also staking his claim to fame by starring in HBO's hit sci-fi series Westworld. Whether Luke will ever enjoy the same status as his siblings remains to be seen, but he does have a similarly fascinating background when it comes to the family business. Here are some things you might not know about the other brother bearing the high-profile Hemsworth name.
He's done some notable work Down Under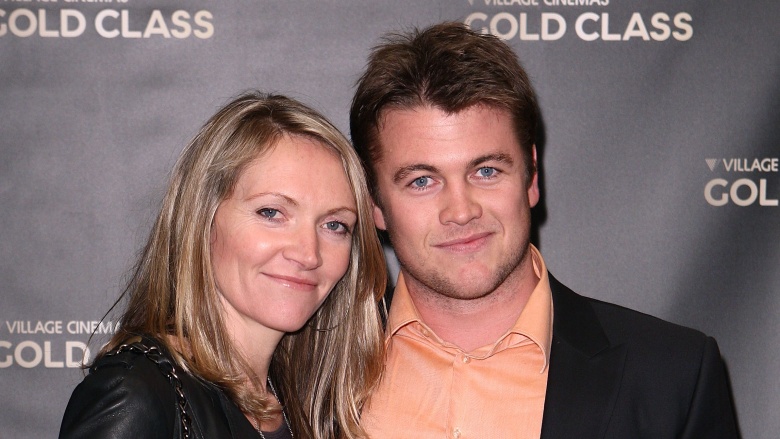 Getty Images
Although Luke Hemsworth is just beginning to come into prominence in the United States thanks to HBO's sprawling sci-fi hit, he's been steadily working in the biz since the turn of the millennium, longer than either of his siblings. Hemsworth got his start starring in Australia's romantic drama show Neighbours—which his brothers also guest-starred in—and went on to appear in the short-lived dramedy Last Man Standing. (Side note: the show has no relation to the Tim Allen sitcom.) His work was almost exclusive to the small screen until he followed his brothers' path out west and nabbed his first film role in 2014's The Anomaly. Perhaps ironically, his next two films—The Reckoning and Kill Me Three Times—were both shot on location in his home country, after he'd already relocated his sizable family to Los Angeles. Speaking of which ...
He's got a huge family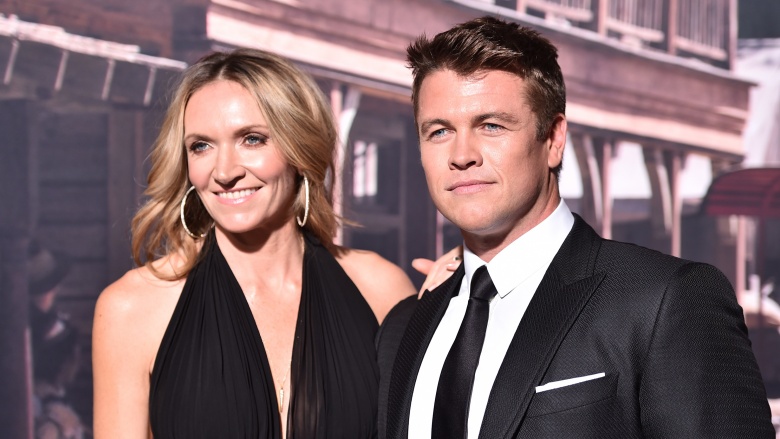 Getty Images
If you thought Chris Hemsworth's three kiddos (and counting) make for a bustling brood, the eldest of the Hemsworth pack is even bigger. Luke and his wife Samantha, who were married in 2007, have four children together: son Alexandre and daughters Holly, Ella and Harper Rose.
Hemsworth credits his little ones with being his biggest source of professional inspiration, despite him having two famous siblings to look up to (quite literally speaking). He told People magazine, "I think my kids give me the biggest sense of inspiration and joy. There's not a day where I don't laugh at them and with them. They're crazy and they're mental and they're hard work, but I do love them. I love spending time with them."
He owned a flooring company to make ends meet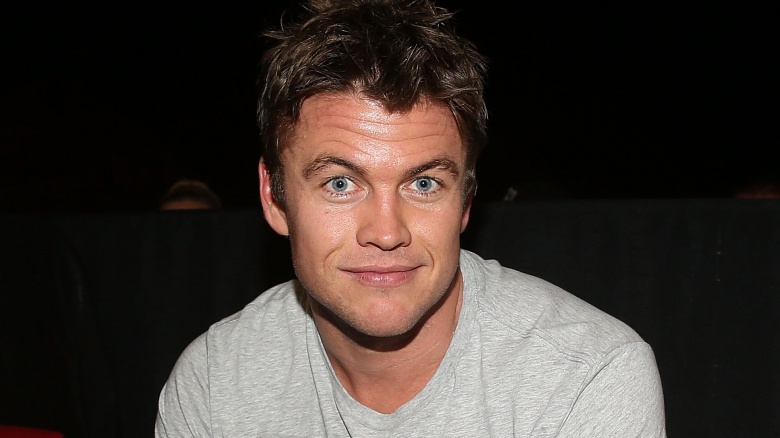 Getty Images
Everyone knows that the acting biz is sometimes a feast or famine type of work situation, so a lot of thesps take on side gigs to keep food on the table during the drier spells. For Hemsworth, that meant literally rolling up his sleeves and using some elbow grease to do manual labor when he wasn't in front of the cameras.
As he told PopCrunch, "There was a point where I thought, 'I don't want to do this,' and I went and did something else. I started a flooring business and did that successfully for a few years, and then the bug that drives the love came back, and now we're here." At some point along the way, his brothers both worked with him in that endeavor.
He had a strange nickname as a kid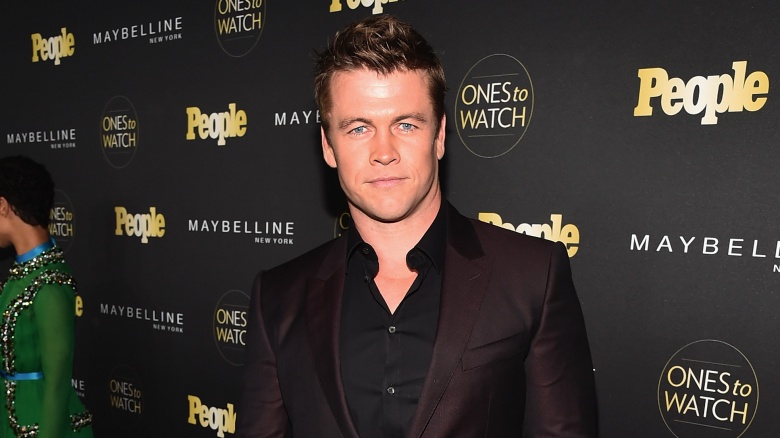 Getty Images
All of the Hemsworth hunks grew up with a healthy appreciation of the outdoors and recreational activities—surfing, rock climbing, and hang gliding among them—and for Luke, his past-time spent playing Australian football as a teen came in handy early on in his career as his Neighbours character played football. As he told Entertainment Weekly, there was a second, accidental similarity between the character and his own life. "I was actually a drug dealer on the show, like a dealer of growth hormones. It's funny because I played football as a kid—Australian rules football—for 10 years, and one of my nicknames was Roids," he explained. For what it's worth, he insists he never had to take steroids to further his own field career because he didn't need them; "I was all ridiculously oversized calves and thighs and biceps and head. My head is like off the charts," he said.
His kids call Miley Cyrus their "aunt"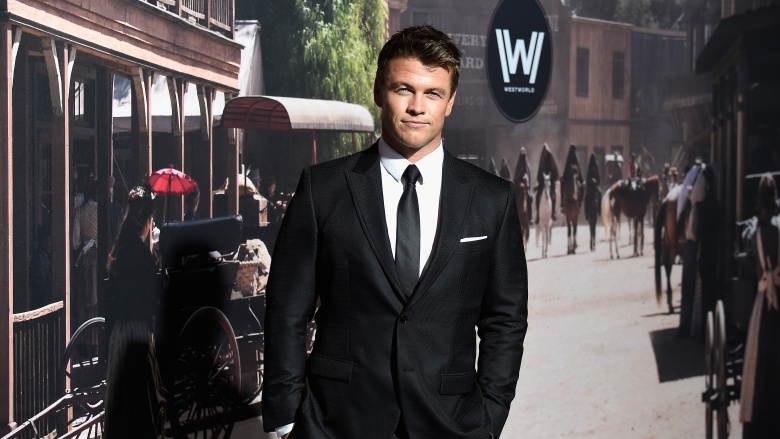 Getty Images
Whether or not the public understands the on-and-off-and-on-again relationship of Liam Hemsworth and pop star Miley Cyrus, Luke Hemsworth is 100 percent in her fan camp. He lapped praise on his future sister-in-law, who met his brother on the 2010 adaptation of Nicholas Sparks' The Last Song, telling Entertainment Weekly, "She's great. She loves our kids, and our kids absolutely love her. She won our hearts. I find her really interesting. I find her articulate, and years in maturity above her age. But at the same time, she's very much like Liam. I think a lot of people don't realize that they are really, really in love. They actually are a perfect match in a lot of ways." After the couple publicly reunited after a short-lived split, he even revealed that she's already known as "Aunt Miley" to his children and that his only relationship advice for the allegedly engaged lovebirds was, "Never go to bed angry."
His uncle inspired Crocodile Dundee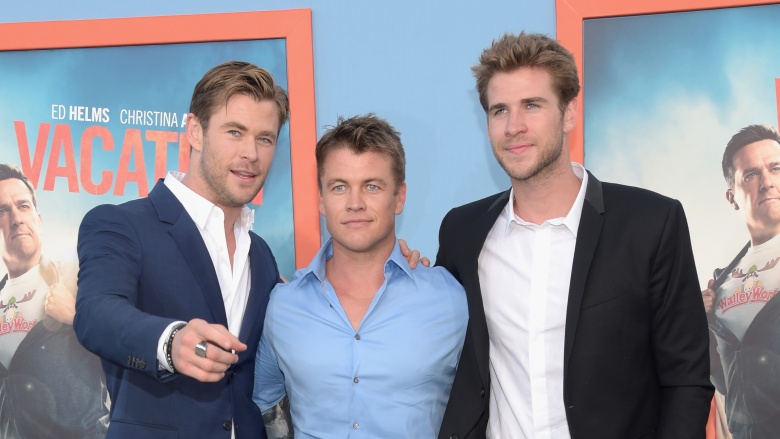 Getty Images
Just like Steve Irwin, Mel Gibson, Foster's Beer, and the Hemsworths of course, Crocodile Dundee is one of the most memorable pop culture artifacts to represent Australian culture in America, and the Hemsworths were actually related by marriage to the man who inspired the 1986 comedy classic. Their mother's sister, Joanne van Os, was married to Rod Ansell, the real-life bushman who inspired the movie. Os is a novelist who detailed her life with Ansell in the Australian wild in her biography Outback Heart.
He and his brothers aren't competing for fame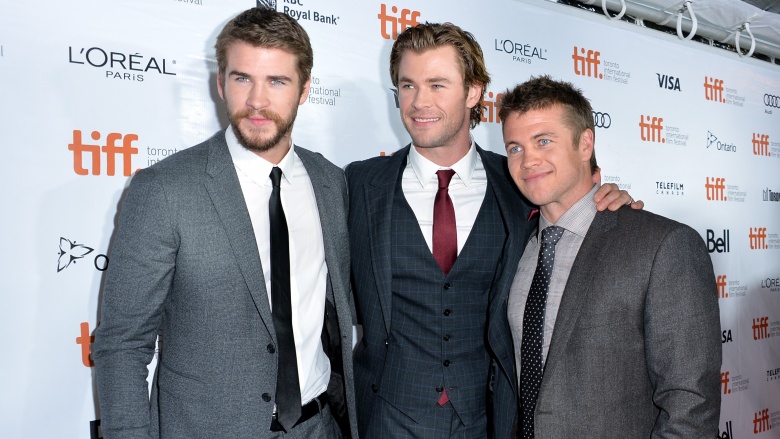 Getty Images
Having two brothers with such massive success and notoriety doesn't interfere with the familial vibes for Luke Hemsworth. He told Smashing Magazine that "it's never really been about besting each other" between himself, Chris, and Liam. "It's about the work and having some kind of career of substance for all of us." Not only do they avoid competing with one another on a professional level, but they also usually avoid talking about their work at all when they're together. "I think we've all got our teams that we trust," he said. "There are definitely things that come along between us that we discuss, but most of the time it's more about parenting and who's going to look after the dog for the next couple of weeks."
He did engage in an Instagram feud with them, though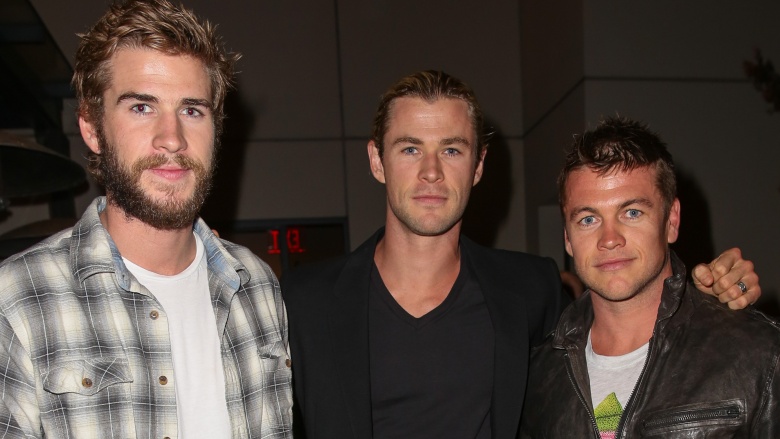 Getty Images
He still knows he's not the biggest Hemsworth in town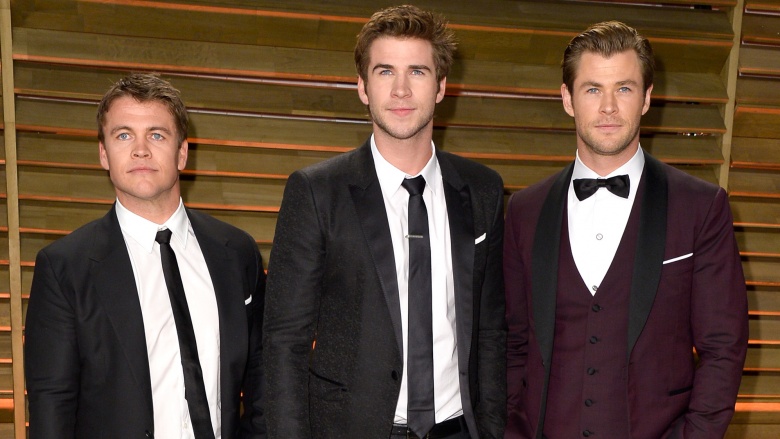 Getty Images
Perhaps one of the reasons Luke isn't going toe to toe with his bros right now is that he knows full well that he's not the one that's landing People's Sexiest Man Alive covers and starring in his own Marvel vehicle just yet. In fact, he's got a pretty well-developed sense of humor about being the underdog in the Hemsworth family, jokingly telling Fox News, "I'm the short, dumb brother."
He keeps a fresh attitude about being behind the celebrity curve, even though sometimes the bright spotlight cast on his brothers can tend to bleed over into his own domain and cause him issues. "In a lot of ways Chris and Liam are definitely worlds ahead of me in terms of the entertainment industry and the experience it brings, which I'm more than happy to concede to," he said. "It's certainly not a bad thing, but there are also things that make it a bit harder for me because of the preconceptions that come along with being a Hemsworth."
He wants to move back to Australia eventually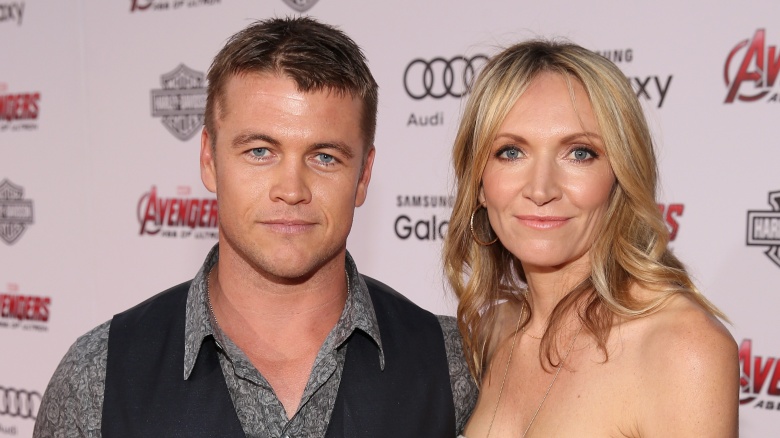 Getty Images
Although Luke Hemsworth and his family moved to the United States in order for him to gain more acting opportunities, after his younger brothers proved that Hollywood is a Hemsworth's oyster, he does miss living on the opposite side of the globe. He told Fox News that he misses the little things about the Outback, such as the food and surfing opportunities, but that he doesn't expect his newfound residence in the US to be permanent. "I see living here for now as a means to an end. It's a time in our life where we have to live here and hopefully we'll shift back to Australia, but we're not locked in either way." Most of his children in particular have been clinging to their heritage. "The older ones are holding onto their Australian accent but my youngest daughter in particular is very American," he said. "She's really entrenched, and I actually find it really hilarious [and] cute. Though I do try to beat it out of her a little bit ... gently."