Khloe Kardashian Claps Back At Kim Kardashian's Judgmental Post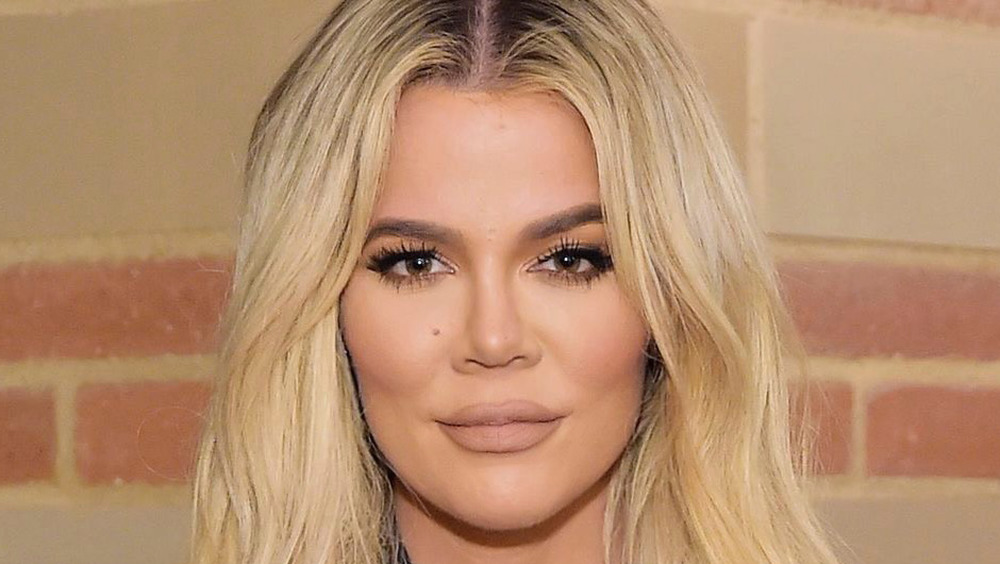 Stefanie Keenan/Getty Images
Just because Kim Kardashian West is comfortable dieting, it doesn't mean everyone else is — at least, that's what her sister Khloe Kardashian is reminding her. It was July 2019 when the KKW Beauty founder first credited her tiny waist size to her decision to go vegan. 
In an Instagram Story clip captured by the Photos of Kim K fan page, Anastasia Soare, the founder of Anastasia Beverly Hills, praised the reality star for her Barbie doll figure. "Please explain to me how it's possible," Soare asked while zooming in on Kim's figure in a skin-tight bronze dress. "This waist!" Soare jokingly asked if Kim got her ribs removed. Kim answered: "I think that honestly being a vegan now helps."
In February 2020, Kim answered a few fan questions on Twitter and confirmed her meal plan. "I eat mostly plant based. No meat anymore," she tweeted. In January 2021, she kicked the new year off by encouraging her sisters to go vegan with her. "I've officially converted three family members!!!!! #PlantBasedLife," she captioned a repost of Kourtney Kardashian's vegan meal on her Instagram story (via Vegan Food & Living). By February, however, one of her sisters openly shared their struggles with Kim's "Sister Boot Camp."
Khloe Kardashian's shady snap back at Kim Kardashian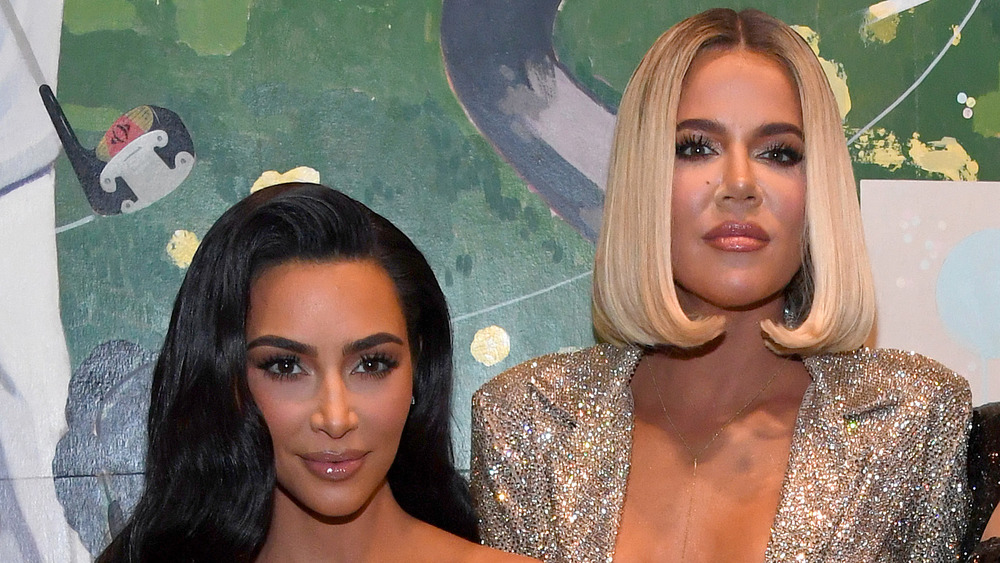 Kevin Mazur/Getty Images
Kim Kardashian West and her sisters Kourtney Kardashian and Khloe Kardashian started 2021 by agreeing to a "Sisters Boot Camp" regimen that consisted of a plant-based diet and two workouts a day for 30 days, Entertainment Tonight reported. However, going vegan wasn't too much of a challenge for the SKIMS founder, considering the plant-based diet she had been practicing for two years prior. 
By February, Khloe called Kim out after the younger sister posted a meme of herself and joked about judging non-vegan eaters. "Me judging people who aren't plant based!!! JK I don't judge JK I do," Kim captioned the meme, showing her staring off into the distance while eating a plate of food. Once Khloe caught wind of the vegan joke, she reposted Kim's Instagram Story and added a caption addressing her judgmental sentiment. "Listen cutie pie, you've been plant-based for a few months. Calm down, we are trying to catch up," she told her sister. There's no better shade than sister shade.